Chartered Manager of the Year 2022
The Chartered Manager of the Year Award celebrates the outstanding achievements and contributions of one exceptional Chartered Manager, to their employer and their own development.

Meet our Chartered Manager of the Year
We are delighted to announce Sarah Gardner CMgr FCMI as our 2022 Chartered Manager of the Year.
Winning the award would be a dream come true and would be great for those who have supported me and encouraged me along the way. It would shine a light on all the great work that not just me but those around me have been involved in and I am hoping that it would help to motivate and inspire others.
Sarah Gardner CMgr FCMI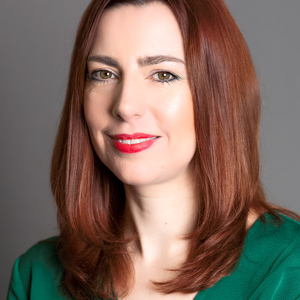 Sarah Gardner CMgr FCMI
Project Manager
Counter Terrorism Policing HQ
Sarah Gardner CMgr FCMI - Project Manager, Counter Terrorism Policing HQ
I have two full time jobs; one as mother of 2 young children and the other as a Project Manager.
I have over 17 years' experience in delivering successful change and strategic business improvement programmes in a range of environments. I currently work on large scale national projects.
As well as being a Chartered Manager, I'm also a Fellow of the Chartered Management Institute, Fellow of the Chartered Institute of Marketing and a Member of the Association of Project Management. I also have City and Guilds lifetime membership.
In addition to my work and family commitments, I have been volunteering for over 20 years in a number of roles as well as the setting up and running of 3 charities. One of these, Serving Our Superheroes, started as a very minor project on 13th April 2020 in response to the covid pandemic. It grew rapidly and was registered as a charity on 22nd September 2020 and to date has donated over 164,859 items at a total estimated value of over £3 million. The charity has also won numerous internal and national awards.
I am passionate about improving situations, the wellbeing of others and making the world a better and safer place. I use my business and project management experience and skills to influence positive change and improvements.
I was awarded the British Citizens award in 2021 and the British Empire Medal in the New Year's Honours List 2022, for my voluntary work.
I have recently been informed that I have been selected for a University of Central Lancashire Alumni Achievement Award & The Order of Mercy (for distinguished voluntary work over many years).
I am a big advocate of making your time count and taking all the opportunities that you can.
I want to help and inspire others. I also want Women to know that they can have a family, a career, volunteer and help others and still have a balanced and fulfilling life.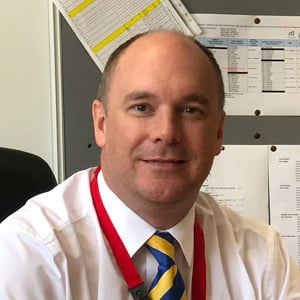 Richard Massey CMgr FCMI
Head Teacher
Glengormley High School
Richard Massey - Head Teacher, Glengormley High School
Ricky Massey is a 45 year old school leader from Belfast, Northern Ireland. Starting out as a retail manager in 1994, Ricky was a branch manager for two national retailers and through this experience grew passionate about high quality management and leadership. In early 2000, Ricky decided to give up his young career in retail management and train as a teacher of business and management. Ricky enrolled on a 4 year BEd degree at Stranmillis University College and alongside his full-time studies, worked 30 hours per week for NTL (latterly Virgin Media) as a technical faults technician, developing skills in customer service and problem solving.
In 2004, Ricky graduated university and was appointed as a teacher at Newtownbreda High School in Belfast (his old school). Within one year, he became Head of Department and across the following five years he took on management opportunities as Head of Year, Head of Special Educational Needs, Senior Teacher and in 2012, he was appointed as Vice Principal. These were formative years as he helped to lead the school through an amalgamation process.
In 2015, Ricky began to engage with the Chartered Management Institute (CMI) and was accredited with Chartered Fellow status (he was the first Chartered Fellow within post primary education in Northern Ireland). Ricky drew significant learning through his access to the CMI resources and this led to a journey of developing his coaching and mentoring techniques, both within a school setting, and through the CMI Mentoring programme.
Ricky has travelled around schools within the UK and further afield seeking best practice approaches to trial in his school. Ricky's firm belief is that outstanding managers and leaders never leave the classroom – they are always seeking to become better within their field. Seeking to develop his practice further, Ricky completed his Masters in Educational Leadership through Queens University, Belfast in 2016 and in 2019, he was the first post primary leader in Northern Ireland to achieve Fellow of the Chartered College of Teaching, London.
In April 2018, Ricky was appointed as Principal of Glengormley High School which is best described as a school which had lost it's way. With significantly declining enrolment, low academic standards and crippled with a lack of vision, increasing debt and inconsistent approaches, this school became a project for organisational change at every level. Ricky created teams, delivered on capacity building and by September 2018 (a mere 5 months), the school reopened with new procedures and processes across every key facet of the school.
Within the last short 4 years, despite the constraints of covid-19, significant improvements at Glengormley High School have been recognised within the Northern Ireland community through local news and media outlets. Enrolment into Year 8 has increased from 81 pupils to 210 pupils (for the first time in over 15 years, the school is now oversubscribed). The school has been recognised through coming Runner Up for ISBL UK School of the Year, has received a Pearson Silver Award for Outstanding Special Educational Needs provision and in early 2022, Ricky was accredited as Northern Ireland's Principal of the Year.
In March 2022, Ricky led his school through the process of change in status to become the first school post primary school in over 12 years to become an integrated school. Ricky describes his journey as a roller coaster, which has more high points than low points and one which always brings daily excitement.
Highly Commended
Richard Massey CMgr FCMI has been awarded the highly commended title for the 2022 Chartered Manager of the Year award.
Being nominated for CMI Chartered Manager of the Year is a genuine honour and a recognition of the years I've spent working hard to hone my craft as a manager and leader within education in Northern Ireland. Effective management and leadership rarely comes easy and requires a significant sacrifice in terms of time for listening, looking, thinking, supporting and of course sheer hard labour - this nomination is a valuable recognition of this commitment - I am so appreciative.
Richard Massey CMgr FCMI
Our 2022 Shortlisted Candidates
We would like to congratulate all of our 2022 shortlisted entries, the standard was exceptional and it is great to see such a commitment to management as a profession.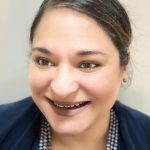 Prabhjit Chana CMgr MCMI
Lead Subject Matter Expert in Workforce Development and Education
Ara Darzi Qatar Limited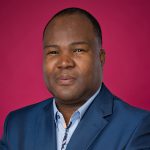 Riwilo Masulani CMgr MCMI
Permitting Team Leader
Environment Agency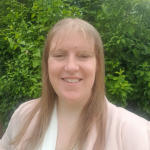 Helen Rogers CMgr FCMI
Faculty Operations Manager
Keele University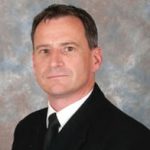 Allan Youp CMgr FCMI
Head of Solent Maritime Enterprise Zone
Royal Navy

Profile modal content here
Prabhjit Chana CMgr MCMI -
Lead Subject Matter Expert in Workforce Development and Education, Ara Darzi Qatar Limited
'I have had an incredible executive career as a Chartered Manager supporting global workforce skills, development and leadership across industries and sectors.
The last 9 years have been tremendous with the opportunity to work with Lord Ara Darzi as a small specialist team, developing a world class health care service. Ensuring international quality standards for positive patient care and outcomes in Qatar.
The Chartership has enabled me to be a trusted advocate to the local executive team here in Qatar. Working closely with passionate and dedicated leaders who value credible expertise and guidance in contributing to vision of Qatar in an inclusive and responsive quality health system. Engaging patients to be part of health care decisions, service improvements and enhancements, and to support community wellness and wellbeing. I am grateful to lead on world first national programs, supported by strategic partners, strong academic and professional body relationships.
Qatar has outperformed in how health teams responded to COVID-19, evidenced by our high vaccination rates and low mortality rates, as advocated by WHO. This was made possible by a strong leadership team, working closely with the Ministry of Public Health and health organizations. Following COVID-19, we continue to work as a strong team to ensure that our health care services are ready for Qatar to host the FIFA World Cup 2022!
I believe everyone has leadership capability. Everyone should have the opportunity to be part of, be developed and be nurtured as inspiring champions for health care improvement or industry change.
The Chartered Manager provides strong and reputable credential, championing continuous professional development, quality management standards and evidence based practice. It is a strong resource for management growth and learning from the reflective experiences shared. Establishing thought leadership with a global network of management professionals representing every sector!'
Helen Rogers CMgr FCMI -
Faculty Operations Manager, Keele University
After graduating from Cambridge University with a degree in Natural Sciences I have navigated various roles in universities, mostly at Keele University. I am currently responsible for the Faculty of Medicine and Health postgraduate portfolio and for the Faculty's enterprise, commercial, and portfolio development work. I have worked in a range of roles across the University and some early career highlights include running a national pilot project to improve widening participation which I presented nationally and published as a book chapter. Whilst working in the Medical School I set up a sector leading patient and public involvement strategy and a patient feedback system which were both presented nationally. My early roles included managing a suite of events aiming to raise aspirations of young people, managing international agent and partner university relationships and running community placements for medical students. More recently I have delivered a new Faculty of Natural Sciences staffing structure, led workstreams in the implementation of a £34m Central Sciences Laboratory, supported the Faculty through its Covid response and led a transformation project for the Foundation Year.
I am committed to professional development and continuous learning with the aims of driving performance, making a difference and helping my organisation to thrive in the rapidly changing sector of Higher Education. I am a newly qualified Chartered Manager recently achieving accreditation with Distinction. This was accompanied by an MBA Senior Leadership where I also achieved 80% and a Distinction. Outside of work I enjoy tennis, reading, walking and looking after my pet chickens including Clarence the cockerel.
Riwilo Masulani CMgr MCMI -
Permitting Team Leader, Environment Agency
Currently, Riwilo is a Permitting Team Leader in Environment Agency's National Permitting Service (NPS). He supports and leads a team that facilitates UK businesses and landholders to use water resources sustainably whilst minimising impacts on the environment, people, and wildlife.
Riwilo is a strong supporter of equity of personal development opportunities. He currently leads the Water Resources Licensing Service's Training and Development group that focuses on ensuring that the Licencing Service has skills to always deliver required tasks.
Riwilo is also part of a 3-member committee that was instrumental in forming his Department's Technical Leadership Forum, which is a platform that promotes networking and sharing of knowledge and best practice amongst the Department's 150 technical leaders.
Riwilo was awarded the Environment Agency's Local Recognition Award for leading the National Permitting Service's Equality, Diversity, and Inclusion Group to devise an inclusive selection criteria and process, within a constrained timeframe, that was fair to everyone who aspired to develop as a leader.
Riwilo is an environmental management expert, with international experience on sustainability, having worked in various roles within environment management sectors in Zimbabwe where he grew up, in Southern Africa and UK.
Because of his international experience and exposure, Riwilo has developed an interest on social environmental justice; good governance and leadership ethics.
He volunteered to be an Advisor to the People Group in his Department. This a self-run group administered by staff for staff, comprising mostly managers and representatives of various business units. It is sponsored by one of the Departmental Deputy Directors. As an Advisor, Riwilo offer a unique perspective to the group, helping to challenge status quo, perceptions and provide support and learning by sharing experiences and information.
Riwilo embraced CMI's guidance "Moving the Dial on Race" and Environment Agency's Race Action Plan and used his transformational and inclusive leadership to make the recruitment process used by the Environment Agency's National Permitting Services' more inclusive, better for attracting people from across society and in the long term have a positive impact on performance, productivity, and social justice.
Because of the changes and improvements that he led on; the recruitment campaign set precedence on attracting one of the most diverse range of applicants for a similar role. So successful was the recruitment process such that the successful cohort proportionally represented UK's working age population and protected characteristics.
To share experiences and lessons learnt, Riwilo partnered with colleagues to present masterclasses on inclusive recruitment where he shared his experiences on how to make organizational cultural changes by embedding improvements that attract diverse talent and help Environment Agency serve its diverse customers.
Riwilo is one of the recently qualified Chartered Managers. As part of his executive leadership development, he completed a Master of Business Administration degree at Nottingham Business School, where he received Business School's Dean's Award of Academic Excellence for his reflections on how various leadership styles in Environment Agency impact on staff motivation.
He attained a CMI Level 7 Diploma in Strategic Leadership and Management.
He has also previously been awarded the Chevening Scholarship, the UK government's global scholarship programme, funded by the Foreign, Commonwealth and Development Office (FCDO) and partner organisations, which allowed him to study for M.Sc. in Wildlife Management at University of Reading in U.K.
Allan Youp CMgr FCMI -
Head of Solent Maritime Enterprise Zone, Royal Navy
Captain Allan Youp is a senior leader in the Royal Navy with over 25 years of leadership and management experience across a multitude of complex environments. His current role as the Head of Solent Maritime Enterprise Zone is fundamental to the Royal Navy's contribution to the regional prosperity agenda as well as supporting levelling up within maritime communities. This is being achieved through the mantra 'Connect. Collaborate. Deliver.' bringing together the Royal Navy, industry, small and medium-sized enterprises, academia and government to tackle key maritime challenges. Given its regional success, this maritime enterprise initiative is being expanded nationally to support other coastal communities around the UK, with a focus on innovation, skills, and sustainability. Previously, Allan was the head of the Royal Navy's Learning & Development Organisation responsible for policy, L&D delivery across the UK and abroad, and the award winning apprenticeship programme, which was assessed as 'Outstanding' by Ofsted.
A life-long learner, Allan holds both Chartered Manager FCMI and Chartered Fellow CIPD status, is a qualified teacher, coach, mentor, programme manager and management consultant underpinned by an MBA, and an MSc in Training Management and Consultancy.
Outside of work he is a keen triathlete, coaching youths and competing, most notably representing the UK Military at the Ironman World Championship in Kona, Hawaii in 2019.
Learn more about our previous award winners
Meet the stars in management and leadership who showcase outstanding skills and achievements.
Meet the previous winners