Winner Announced
Chartered Manager of the Year 2023
The Chartered Manager of the Year Award celebrates the outstanding achievements and contributions of one exceptional Chartered Manager, to their employer and their own development.
More about Chartered Manager of the Year

Congratulations to our 2023 Chartered Manager of the Year
Jennifer has over 20 years' experience tackling serious crime across different sectors. She is enthusiastic about continuous development – for herself and others, and has studied Level 4 and 6 in Operational Management and delivery with the CMI – and is currently studying Level 7. Her passion for learning spills into a passion for teaching, and Jennifer is proud to have represented the UK Government internationally to provide specialist modern slavery training. Raising awareness of exploitation and slavery makes a real difference and saves lives.
Along the way, I have learnt, through good and bad experiences, how to be a manager that inspires, motivates, and creates a team culture of support, value and achievement whilst learning where we can improve. Whatever my role, I strive to be the best I can be, regardless of the challenges I have faced and will face.
Jennifer Baines CMgr MCMI
Lead Investigator, Building Safety Regulator, Health and Safety Executive
Godwin Simon CMgr FCMI
Divisional Medical Director, Consultant Physician and Endocrinologist
Medway NHS Trust
The 2023 honourable mention...
Godwin is a national and internationally recognised speaker on Patient safety and Quality improvement. He has supported various hospital teams to improve quality of care, reducing avoidable cardiac arrests and improving patient flow. He was successful in improving engagement of workforce, changing culture and introducing transformational change.
Meet our Shortlisted Candidates
We would like to congratulate all of our 2023 shortlisted Chartered Managers. The standard was exceptional and it is great to see such a commitment to management as a profession.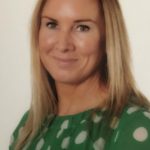 Dr Victoria Carr CMgr MCMI
Headteacher
Woodlands Primary School

It is humbling - as a school leader it validates the hard work we all do, the dedication we have to those we serve and lead, and the organisations that we are so passionate about. It is a privilege to lead and manage and being shortlisted for doing something you love is incredible!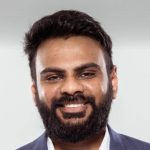 Harish Kathiresan CMgr FCMI
Innovation Strategy Manager
United Utilities

As a management professional driven by the ambition to effect positive change within the community through innovation, being shortlisted for this prestigious award instills in me a profound sense of confidence, affirming that I am making significant strides along the right path. Personally, this recognition serves as a testament to the excellence of my managerial skills, my noteworthy achievements, and my substantial contributions to the fields of leadership and management.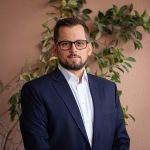 Tom Olliver CMgr FCMI
Senior Mobility Manager
Qiddiya

I'm delighted to receive recognition from the Chartered Management Institute, and it's truly an honour to be shortlisted for this award. This presents a wonderful chance for me to demonstrate my skills, and I'm thrilled to be acknowledged in this way.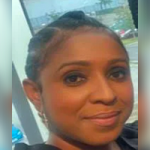 Fiona Apio-Matanda CMgr FCMI
Head of Employment Programmes
Royal Borough of Greenwich

I am incredibly pleased to be shortlisted for the 2023 awards and see this as recognition for the tremendous work and commitment that goes into a career in Leadership & Management. It is an honour to be considered amongst fellow leaders and managers that strive to continually learn, to be able to affectively lead, develop and support others.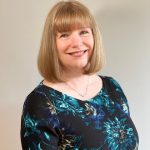 Heather West CMgr MCMI
Corporate Manager Targeted & Short Term Services
Ceredigion County Council

To be shortlisted for the Chartered Manager of the Year brings me such joy, I smile inside and out every time I say those words. These awards connect our passion and positivity as leaders and managers with the hard work, commitment, quality and excellence it requires to gain that recognition and acknowledgement within our field of expertise. To imagine achieving that accolade is the ultimate embodiment of my career guiding ethos, to be the best that I can be and help others do the same.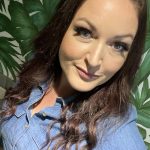 Jennifer Baines CMgr MCMI
Head of South East and London Enforcement
Gangmaster and Labour Abuse Authority

I am extremely proud to have been shortlisted for this award. I try to lead by example in both my professional and private life, by consistently learning and improving myself. I thoroughly enjoy managing and being a leader that is aspirational in a diverse and challenging world. As managers, we spend a lot of time being proud of our staff, their achievements, and their professional milestones. To be shortlisted for this award makes all the challenges and dedication worth it.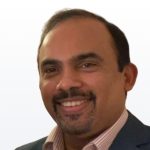 Godwin Simon MD FRCP MBA CMgr FCMI
Divisional Medical Director Unplanned and Integrated Care, Consultant Physician and Endocrinologist
Medway NHS Trust

I am humbled and honoured to be shortlisted for chartered manager of the year award 2023. Awards and accolades like this inspire people with passion to be better leaders in NHS. It is important to celebrate success in NHS, where we strive to improve quality and patient safety in a system which is under stress. Recognition of team and individual contributions motivate teams to work for better outcomes for their patients and ultimately for the communities they serve.