Sarah Gardner CMgr FCMI - Winner 2022
We are delighted to announce Sarah Gardner CMgr FCMI as our 2022 Chartered Manager of the Year.
Winning the award would be a dream come true and would be great for those who have supported me and encouraged me along the way. It would shine a light on all the great work that not just me but those around me have been involved in and I am hoping that it would help to motivate and inspire others.
Sarah Gardner CMgr FCMI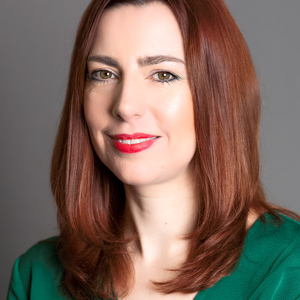 Sarah Gardner CMgr FCMI
CEO of Serving Our Superheroes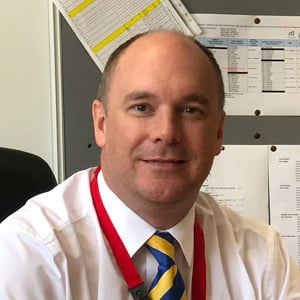 Richard Massey CMgr FCMI
Head Teacher
Glengormley High School
Richard Massey CMgr FCMI - Highly Commended 2022
Richard Massey CMgr FCMI has been awarded the highly commended title for the 2022 Chartered Manager of the Year award.
Being nominated for CMI Chartered Manager of the Year is a genuine honour and a recognition of the years I've spent working hard to hone my craft as a manager and leader within education in Northern Ireland. Effective management and leadership rarely comes easy and requires a significant sacrifice in terms of time for listening, looking, thinking, supporting and of course sheer hard labour - this nomination is a valuable recognition of this commitment - I am so appreciative.
Richard Massey CMgr FCMI
Our 2022 Shortlisted Candidates
We would like to congratulate all of our 2022 shortlisted entries, the standard was exceptional and it is great to see such a commitment to management as a profession.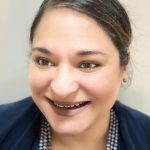 Prabhjit Chana CMgr MCMI
Lead Subject Matter Expert in Workforce Development and Education
Ara Darzi Qatar Limited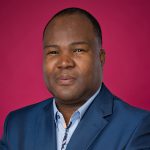 Riwilo Masulani CMgr MCMI
Permitting Team Leader
Environment Agency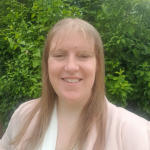 Helen Rogers CMgr FCMI
Faculty Operations Manager
Keele University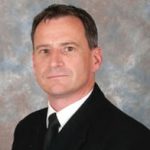 Allan Youp CMgr FCMI
Head of Solent Maritime Enterprise Zone
Royal Navy

Simon Cyhanko CMgr MCMI - Winner 2021
Simon has been chosen as the Award winner for his implementation of a sewer flooding improvement plan. This was designed to tackle one of the worst experiences for customers, which has potential to do serious reputational damage. The plan involved 12 different initiatives, and represented a clear step-change in performance for the organisation. As senior manager for this project, Simon was responsible for a multi-disciplinary team and was required to communicate regularly with the ELT. He has therefore exhibited an ability to adeptly project manage a large-scale programme, whilst also managing other responsibilities.
I was delighted when I got the news that I had been shortlisted. Awards like these really help to drive people with a passion to be better managers and leaders. They can be real positive motivators for those, like myself, who want to thrive and get their hard work acknowledged.
Simon Cyhanko CMgr MCMI - Head of Wastewater Networks Northumbrian Water Group
Our 2021 Shortlisted Entries
Our shortlisted entries for the Student of the Year Award have now been announced, take a look at the shortlist below.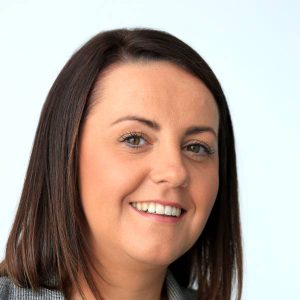 Emma Finney CMgr FCMI
Innovation Manager
South Eastern Regional College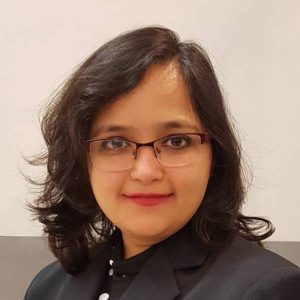 Payal Gaglani-Bhatt CMgr FCMI
CEO and Founder
The Little Gurus PMS LLC

For anybody working in Management and Leadership, awards such as these symbolise excellence, give peer validation and recognise expertise. I am excited to see where this shortlisting takes me, particularly in terms of my personal branding.
Manisha Mistry, CMgr MCMI - Winner 2020
Manisha was chosen as this year's winner as her story is an inspiring example to so many other managers and leaders. Beyond the exceptional results and impact delivered, Manisha's challenge took her out of her comfort zone, and while she suffered a little initially from imposter syndrome, her self confidence and awareness grew hugely through her experience of developing digital culture at Rolls-Royce - two of the most important facets of any successful manager.
To win this prestigious award has left me speechless! For my achievements to be recognised by the Chartered Management Institute via this award re-confirms the effort was absolutely worth it and the outcomes are a testament to the power of enabling others.
Manisha Mistry CMgr MCMI - Head of Digital Culture, Rolls-Royce
Matthew Carr CMgr FCMI - Winner 2019
Build, staff, equip and open a new school from scratch in Shanghai, in the space of just 10 months, knowing absolutely nothing about schools. Impossible? Not for Chartered Manager of the Year 2019. Matthew is just one of the thousands of Chartered Managers using it to harness their full potential, for their employers and themselves. With 83% becoming better managers for it, and 73% going on to exceed their targets as a result, who knows?
I've never been worried about trying new things. Being a Chartered Manager gives you the toolkit to take on a challenge.
Matthew Carr, CMgr FCMI - Director of Business Administration, Dulwich College International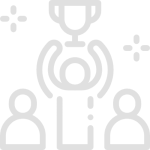 Mick Watson - Winner 2018
Congratulations to our Chartered Manager of the Year 2018 winner.