Winner Announced
Outstanding Apprentice of the Year 2023
The Outstanding Apprentice of the Year is awarded for significant progression and consistent commitment to personal and professional development, providing a positive impact for both their employers and fellow apprentices.
More about Outstanding Apprentice of the Year Meet our 2023 Apprentice of the Year
Will Burchell is currently the Chief Executive Officer at The Bone Cancer Research Trust, a charity that has invested £5.7 million in the last five years on 73 outstanding research projects, all of which have a focus on improving the lives of patients with primary bone cancer.
By the commencement of the CMI Apprenticeship, he had progressed to a director level role in a regional social care charity. Will undertook the apprenticeship after reflecting on his training and development to this point, and recognising that it had largely been vocational, and reliant on his natural leadership style to achieve results.
Will recognised that this inflexibility had the potential to limit his future impact and career progression. As it was his ambition to become a charity CEO, he saw the need to invest in his own development to become a more versatile and adaptable leader. The CMI Apprenticeship has been fundamental in equipping Will with the skills and experience to take the next step in his career. Having experienced the benefits first-hand, he has become a huge advocate for the difference it can make, leading a number of friends and colleagues starting their own apprenticeship journey.
Will Burchell CMgr FCMI
Nottingham Trent University
Meet our shortlisted candidates
Our shortlisted entries for the Outstanding Apprentice of the Year Award have now been announced, take a look at the shortlist below.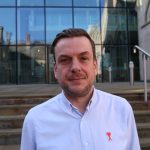 Will Burchell CMgr FCMI
Nottingham Trent University
To even be considered for this award is huge honour, and to win it would mean everything to me. I am a passionate advocate of the difference that can be made by effective Third Sector provision, and the learning gained through the apprenticeship has completely changed how I approach the challenges currently faced by so many non-profit organisations. I consider myself so lucky to be in position where applying my learning can benefit so many people and communities. The CMI apprenticeship has reinforced my desire to continue to learn and develop, and redoubled my commitment to put my energy into making a positive difference in our society.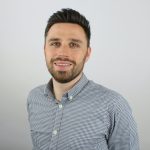 Ryan Martin CMgr MCMI
City College Norwich
To win this award on a personal level, would show that the late evenings/weekends studying/working, hard decisions I made, and relentless pursuit to be the best version of myself were worth it. It would instil a new layer of confidence to ensure I continue to develop, which in turn supports the people and organisations I collaborate with. Winning the award would champion best management practice and CMI within the organisation, especially as I look to earn Chartered status in the coming months. The award, coupled with the CMI qualifications, will be the edge that makes me THE candidate, not a candidate.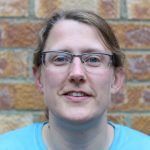 Ruth Brennan
Exeter College
Winning the award would mean a lot to me, as I genuinely believe that the apprenticeship helped to change me for the positive, developing my self-belief and confidence and giving me the skills I needed to develop my career to the next stage and understand what it takes to be an effective manager. The award would be recognition of my dedication to developing myself further and the commitment I put into completing the apprenticeship within the eighteen-month timescale, as I had to balance it against an increasing workload and frequent short notice requests for information from the executive team.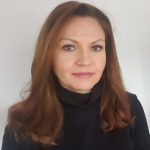 Amanda Isom fCMgr
MBKB
It would be a great honour to receive the award in recognition of my hard work, what I have achieved over the last two years and how the apprenticeship has developed me. It would also reward those who supported me and especially the company founder who has established a culture within which her colleagues can develop and grow. Obtaining the award would also give me the confidence and motivation to continue my learning journey to Level 7 studies and ultimately to progress to a more senior management role, as is my ambition.