Johnathan Dodd - Winner 2022
We are delighted to announce that Johnathan Dodd is our 2022 Outstanding Apprentice of the Year.
To win such a prestigious award means the world to me. Not only having recognition of how the apprenticeship has developed me as a person, but how the learning has enabled me to take a fresh approach at problems and implement new services to ensure mariners around the world are kept safe every day. This award will give me the confidence to continue to strive for excellence and look at new ways to approach my personal and professional life. I believe this would also show as an example to my team and colleagues what can be accomplished and how it can be recognised.
Johnathan Dodd, Director of Maritime Safety, Inmarsat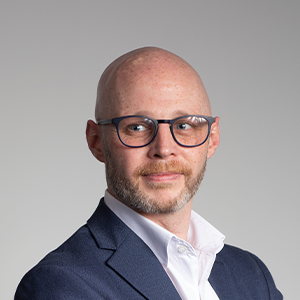 Johnathan Dodd
Director of Maritime Safety, Inmarsat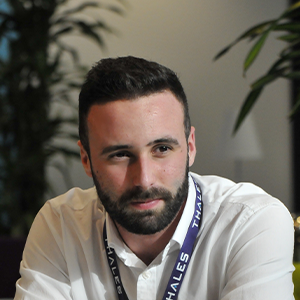 David Lock CMgr MCMI
Engineering Manager, Thales UK
Highly Commended - 2022
David Lock CMgr MCMI was shortlisted for the Outstanding Apprentice of the Year as a result of applying his learning into the workplace for greater advancement within the organisation.
Feels fantastic to receive the recognition for my hard work during the apprenticeship, and is also a great reward for those who supported me over my time as an apprentice. It feels even better to be here representing my organisation who has created a strong culture of developing their people.
David Lock CMgr MCMI, Engineering Manager, Thales UK
Our 2022 Shortlisted Candidates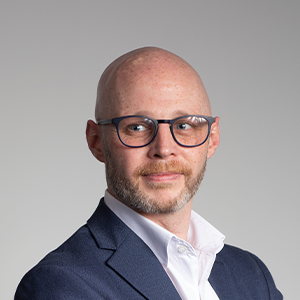 Johnathan Dodd
Director of Maritime Safety, Inmarsat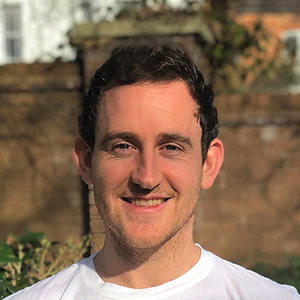 Christopher McShane
Managing Director, Marathon Kids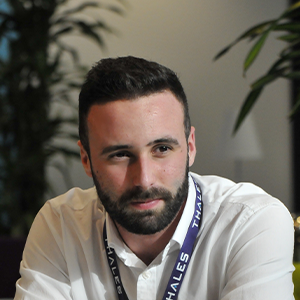 David Lock CMgr MCMI
Engineering Manager, Thales UK
Deepak Ravindran - Winner 2021
Deepak was chosen as overall winner for this Award due to his demonstrable ability to apply learning gained on programme to resolve real work issues. As a Medical Consultant specialising in Pain Medicine, Deepak has pushed for technological innovation at the Trust. He has used analysis conducted to create a business case for the pain clinic to go digital, as part of the hospital's wider recovery plan. Deepak has also shown extraordinary adaptability to the ever-changing landscape of medical care during the pandemic, which has required crisis management whilst maintaining a view of the bigger picture.
I am very grateful to CMI for recognising my work and what I have achieved over the last three years. More than ever, I think awards like these are very useful in order to keep motivation, improve morale, and understand that there is a way to recognise such work.
Deepak Ravindran - Royal Berkshire NHS Foundation Trust CMDA
Deepak Ravindran
Royal Berkshire NHS Foundation Trust CMDA
Joanna Sanders - Honourable Mention 2021
Joanna made the shortlist due to her outstanding performance and effort on her apprenticeship. This is notwithstanding that English is her second language, and that she has had to balance work and family commitments with her studies. Joanna has proven herself to be a proactive and engaged student who has actively sought to apply learnings in the workplace and make changes to her own management style. She has directly applied the idea of high performing teams to her team structure. This has subsequently increased employee productivity and improved communication between team members.
For me, being shortlisted for this Award demonstrates that it is never too late to develop yourself and change your career path through Management and Leadership upskilling. It is therefore very special to have my hard work noticed in this way.
Joanna Sanders - BPA Quality Team Leader/Supervisor Apprenticeship and Level 3 Diploma in Principles of Management and Leadership
Joanna Sanders
BPA Quality Team Leader/Supervisor Apprenticeship
Anthony Collins FCMI - Winner 2020
We are delighted to announce our 2020 Apprentice of the Year Award winner, Anthony Collins. Anthony, an Operations Manager at Veolia, studied their apprenticeship through Dudley College of Technology. We are proud to acknowledge the outstanding achievements of Anthony who has used his apprenticeship and the skills learned to develop personally, professionally and the wider community.
I've never been so shocked! The course has changed me completely. My mindset has flipped 180 degrees; it went from 'you will' to 'can you?'

I left school in 1984 with very few qualifications. I chose to join the Armed Forces and spent nine years in the Army Air Corps as ground crew, then I joined the waste industry, where I've been for around 20 years. I had to retake my English and Maths exams to complete the course, because I didn't have anything when I left school.

CMI's course has made me look at both myself and the way that other people manage staff. I believe now that you should never look down on somebody, but should give them a hand up. My new management style is all about empowering my staff to come up with ideas.

I would tell anybody, if they have the opportunity to do a CMI course, get on board. What you learn about yourself is so profound.
Anthony Collins FCMI - Operations Manager, Veolia