Celebrating our Partners' innovation across the nation
The CMI Outstanding Innovation & Delivery of the Year award is presented to one of our partners for demonstrating remarkable innovation in the design and delivery of their Management & Leadership programmes, and its impact on learner outcomes.
The Outstanding Innovation and Delivery Award recognises one of our Partners for thinking outside the box with their management and leadership programme, Take a look at our previous winners below.

Accipio has been selected as the winner for this Award due to their original take on Management and Leadership training for the College of Policing. This organisation created a training eco-system that would deliver a range of development opportunities over time. It was designed to enhancing leadership development in policing. Within this training, Accipio worked with CMI to offer Management and Leadership qualifications at Levels 5 to 8. The partnership aimed to contextualise Policing and provide a consistent framework of attainment that would inspire behavioural changes for learners on the programme.
We are thrilled to be shortlisted for the prestigious CMI Awards. Innovation is in our DNA, so this category means a lot to us. By building an eco-system for leadership in Policing, we have produced something world-class which can be applied to other sectors and organisations.
Sascha Benson-Cooper, Director
Challenges Catalyst - Honourable Mention 2021
Challenges Catalyst, part of The Challenges Group of social businesses, has put forward their team working on the Making Work Work programme for this Award. Making Work Work was designed to help women returners gain the employability skills and confidence needed to re-enter the workplace after a career break. This programme integrated CMI content and training into their remote delivery of training to 16 participants across Scotland. Challenges Catalyst have been shortlisted for demonstrating how innovation can be harnessed to break down barriers for underrepresented groups in the workplace.
It feels brilliant to be shortlisted, especially after such a tough 18 months. Having worked with CMI for 13 years, the whole staff team is delighted to have its approach to learning and innovation recognised, and we cannot wait to see what the future holds.
Shaun McLaughlin, Senior Programme Coordinator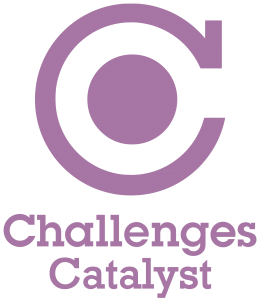 Our 2021 Shortlisted Entries
Our shortlisted entries for the Innovation of the Year Award have now been announced, take a look at the shortlist below.

Being shortlisted has brought the whole team together to recognise the amazing work that has been carried out over the last year. It is really important that through the pandemic we are still able to recognise excellence and celebrate it effectively, as these Awards allow us to do.
Donna Hyland
Training and Development Manager

We wanted to showcase the team's achievements, and those of our students, in the learning innovation that we put forward. This shortlisting is a great recognition of our work in designing and delivering the innovation, and of the creative outputs of the student body.
Olga Suhomlinova
MBA Programme Director and Associate Professor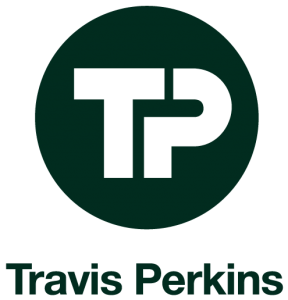 Travis Perkins - Winner 2020
We are delighted to announce Travis Perkins as our Outstanding Innovation and Delivery Award Winner 2020 for demonstrating remarkable innovation in the design and delivery of their Management and Leadership programmes and its impact on learner outcomes.
Is it corny to say we're chuffed? Because we're chuffed! It makes all the team's hard work worthwhile. We are a traditional organisation that tends to employ people who aren't always academic – what we look for in new colleagues is great customer service skills not formal qualifications. CMI talks about 'accidental managers' and we are an absolutely typical 'accidental manager' business. The vast majority of our managers are there because they're great at what they do, not because they have academic qualifications. So we really valued the opportunity to develop their management skills through an approach like apprenticeships.
Andy Rayner, Head of Apprentices, Travis Perkins
Our 2019 and 2018 Winners
Univeristy of Huddersfield
2019 - Outstanding Innovation of the Year Winner

Coventry Univeristy
2018 - Outstanding Innovation of the Year Winner