Winner Announced
Outstanding Student of the Year 2023
The CMI Student of the Year recognises a high level of academic attainment, dedication to their course and peers through a range of initiatives, as well as a clear contribution to their own personal and professional development.
More about Outstanding Student of the Year Congratulations to our 2023 Student of the Year
Ellie Pickering is a Project Manager at the University of Exeter who manages the PROTECT operations team to deliver a complex medical research portfolio of work involving digital development, clinical trials, data management, and project management. Ellie is proud to contribute to this important research aiming to understand how genes and lifestyle factors (such as exercise or education) affect the way our brain ages.
Ellie has overseen the growth of a large multidisciplinary operations team and her focus for leading the team centres around collecting and curating excellent quality research data in all activities from participant support to website development.
Ellie Pickering MCMI
Exeter College
Meet our shortlisted candidates
Our shortlisted entries for the Outstanding Student of the Year Award have now been announced, take a look at the shortlist below.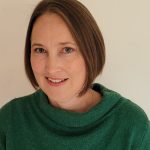 Ellie Pickering MCMI
Exeter College
Winning the CMI Student of the Year award would be incredible – on a personal level it would more than confirm I am on the right career path after I encountered well-documented barriers to women returning to work in science following a career break to raise a family. Regardless of whether I win this award, I am so grateful for being given the key to unlock my own potential through doing the course at all, but even more grateful for the understanding that the same key unlocks the potential of the people on my team – for me, seeing them grow and succeed has been the real reward.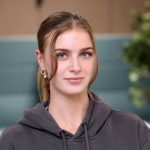 Holly Martin
University of Brighton
As someone who was not planning on going to university and almost dropped out in second year due to mental health issues, receiving such a amazing award would be a great honour and would be the perfect end to my university experience. In addition, i feel as receiving the award for outstanding performance would enhance my professional profile while also boosting my self confidence and self esteem, as this is something I feel I limited particularly in a professional setting due to not having too much experience in the business world.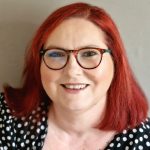 Linda McKendry CMgr FCMI
South Eastern Regional College
Winning this award would mean the absolute world to me - I know everyone says it but I really do mean it. As a young woman who left school at 16 years old with a very small handful of GCSEs, it has been an amazing experience and opportunity to develop as a mature student and achieve academic recognition for the work experience that I had built up over the years. Through CMI & SERC my ability has not only been recognised, but it has been nurtured and embraced. I have been so encouraged to continue with my professional development and I feel that this award would be the ultimate recognition for my determination and drive to continue my learning journey.