Yahoo chief snubs degree-free Gwyneth Paltrow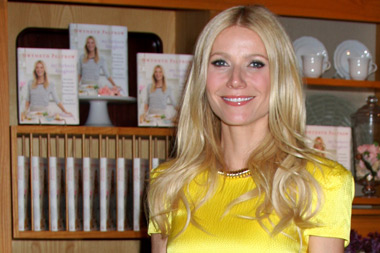 Marissa Mayer reportedly turns down Hollywood star's bid for editor position, despite web and publishing successes
Jermaine Haughton
Higher education snobbery, it seems, is still a "thing" among some managers.
According to the New York Times, Yahoo boss Marissa Mayer took a snooty turn by rejecting actress Gwyneth Paltrow's application to be a contributing editor for Yahoo Food, despite her numerous achievements in business. While many entrepreneurs and entertainers extol the virtues of garnering success without university degrees, those in the opposite camp view higher-ed qualifications as prerequisites for achievement. Proud Stanford alumnus Mayer, it appears, is part of the latter.
Nick Carlson's digest of a book about Mayer's journey to success said: "Even though the actress Gwyneth Paltrow had created a best-selling cookbook and popular lifestyle blog, Mayer, who habitually asked deputies where they attended college, balked at hiring her as a contributing editor for Yahoo Food. According to one executive, Mayer disapproved of the fact that Paltrow did not graduate college."
However, Mayer is also alleged to have shown double standards – courting former TV journalist Katie Couric despite worries over whether she would have the crossover appeal necessary to make a mark online.
Carlson wrote: "Couric, who was then hosting a failing daytime talk show on ABC, told Mayer she wanted to do something big for Yahoo. Couric had previously worked with the company to produce a video series, Katie's Take, in which she interviewed experts on topics like health and parenting. Despite Couric's star power, users didn't click on her videos, no matter how prominently editors positioned them on the page. Mayer ignored those metrics, and in mid-2013, she named Couric Yahoo's 'global anchor' in a deal worth more than £3.19 million a year."
Regardless of education and prior experience, the past decade has seen certain high-profile entertainers flourish in the entrepreneurial realm. Jessica Alba's Honest Company and Zooey Deschanel's web community HelloGiggles are just two examples – but brilliant ones at that.
Affectionately known as one of Hollywood's leading "mumpreneurs", Jessica Alba has established an eco-nappy business worth an estimated £620m. The 33-year-old mother of two started The Honest Company in 2012 with Christopher Gavigan – former CEO of Healthy Child Healthy World – and has made more than £95m this year alone through the venture.
After initially specialising in non-toxic nappies, the company has branched out into a range of other eco-friendly baby items – and Alba says that internet technology has helped her balance her family, acting career and the company itself. "It's an imperfect balance and I am not sure if I do it very well," she told Fortune magazine. "I spend most of my time at the office, but my kids' health and wellbeing is my priority.
She added: "I talk to my [business] partners about my responsibility with my children. I have worked around board meetings and conferences. With email, I am still involved in the process of design and it is easy to share files with Dropbox. I can still work on product development that way."
Zooey Deschanel, meanwhile, is HelloGiggles' creative director, working alongside co-founders Molly McAleer (writer) and Rivka Sophia Rossi (producer). The site, founded in 2011, works as a platform for contributors to post positive content on anything from lists to cat videos. In less than three years, the site has gained 12 million unique visitors a months, and is boosting its contributor pool.
Rossi explained: "We don't review things, we suggest them. There are no open letters, there are no takedowns. We're contributor-based, so we want to make sure we're protecting our contributors from any negativity. We're more friends that you can feel connected to. We don't do news or anything that we feel can open up any areas of negativity."
For more thoughts on women in leadership, sign up to this forthcoming CMI seminar Manage Like a Girl.
Image of Gwyneth Paltrow courtesy of Helga Esteb / Shutterstock.
Powered by
Professional Manager