Less than one fifth of UK employers are actively developing leaders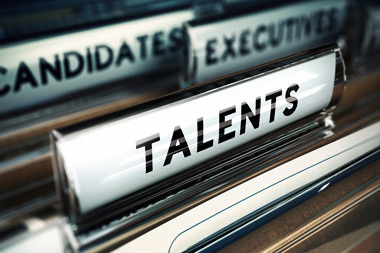 Research reveals that just 17% of British companies regularly identify and groom potential bosses – despite leadership development ranking as the Number One focus for firms around the world
Jermaine Haughton
UK bosses could be falling behind in the leadership-development league, according to research by talent experts Right Management.
In a recent, global survey of more than 2,200 human resources chiefs, the ManpowerGroup subsidiary found that honing future bosses is the top priority for 46% of the world's HR leaders – with more than half (54%) of UK organisations reporting it as their most important concern. However, when it asked how many respondents fit with the statement "We seek to identify key contributors and target them for development," only 17% of the UK sample answered in the affirmative. In the Americas, meanwhile, 30% of organisations said that they are making distinct efforts to locate and prepare internal talent for careers at the top. That said, talent management emerged as a global problem, with just 13% of the world's employers feeling confident enough in the capacity of their talent pipelines to fill key leadership roles.
In terms of findings from other, specific countries, 48% of US respondents admitted that increased spending on leadership programmes would help companies achieve growth as soon as this year. HR leaders in China/Hong Kong (88%), India (77%), Brazil (75%) and the United Kingdom (45%) say that they are planning increased investments in talent-management programs. Management succession planning in the Americas takes a higher priority (36%) than it does in Europe (17%) or the Asia Pacific (31%). And almost half (48%) of global employers have plans to broaden their employee-engagement programmes to retain top talent, including 85% of employers from China/Hong Kong.
Ruediger Schaefer – group executive vice president EMEA and global talent manager at Right Management – said: "Boardrooms around the world are recognising the critical role human resources has in driving competitive advantage. Today's optimism for growth is limited by a lack of organisational agility, and employers are seeing the impact of the financial cuts and cost reductions that placed talent development on the back burner. As a result, too many companies are facing talent shortages, skills mismatches and weak leadership pipelines that threaten business growth." He added: "Future success is dependent on a sustained strategic commitment to assessing, developing and activating talent."
However, a lack of skilled talent for key positions, a shortage of talent at all levels and suboptimal employee engagement are the three major roadblocks that HR chiefs are pushing against. Many agree that we are now entering an era more focused on investing in talent rather than all the cutbacks and restructuring that were associated with the recession, with 40% of respondents admitting that senior management "get" the idea that looking after their talent pipeline is crucial to the progression of the business. Making the transition, though, is proving difficult. In the UK, for example, 15% of respondents said that their senior management team is pressing for more rigorous measurement on the business impact of talent management initiatives.
Ian Symes – general manager of Right Management for the UK & Ireland – said: "It's encouraging that senior decision makers recognise the value of talent management, but these efforts could be undermined if programmes don't deliver clear business results." He added: "A one-size-fits-all approach won't work for individuals and it won't deliver ROI. Instead, businesses need to take time to assess the talent they have, identify the talent they need and from the resulting gap analysis, create a roadmap for talent management that supports individuals and the overall business direction."
A separate Manpower survey of over 37,000 employers published In May found that 36% of recruiters were struggling with a lack of available talent with the correct skills. In China and Hong Kong, more than 50% of firms reported this as their most pressing talent-management challenge. "Persistent talent shortages and our hardest-jobs-to-fill lists should be a wake-up call for employers who want to keep skilled individuals on staff," said Schaefer. "Employee development and engagement is essential to sustaining the best teams to drive competitive advantage."
Download the full Right Management report Talent Management: Accelerating Business Performance.
Check out this page on CMI's talent-management resources to find out how the organisation can help to boost your top team.
Powered by
Professional Manager