When Corporate Events Go Wrong: 5 tales of disaster turned into success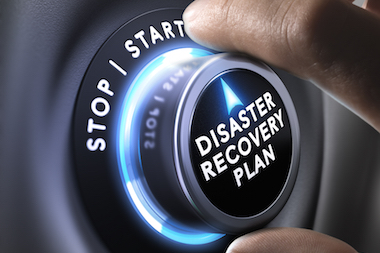 Corporate events can and do go wrong. But what can managers learn from how these five potential disasters were turned into resounding success stories?
Ofer Yatziv, guest blogger
Corporate events are riddled with potential pitfalls. Trying to organise people, en masse, can create all kinds of problems. Any experienced corporate event manager will know that the ability to turn a potential disaster into an overwhelming success is one of the key attributes of the role.
Having been an events manager for more years than I care to remember, I'm all too familiar with the panicked sense of dread that the gradual capitulation of your best-laid plans can bring. The truth is that no amount of planning can prepare you for some of the obstacles you're likely to face, from the abusive, wayward drunk, to the event lynchpin that simply fails to turn up.
This article offers some examples of when things go wrong on these days and gives solid tips on how to overcome them.
When the venue cancels at the last minute…
The problem
There are many things to consider when organising the venue for your event, but sometimes factors beyond your control will intervene and complicate matters. For performance art, finding the venue can be tricky - it's not just about facilitating practical demands, but creating the right atmosphere too.
When I was organising a dance show, a pipe burst and flooded the ideal venue that I'd spent many weeks finding and preparing. It was a daunting prospect to pick the event up, dust it off (or towel it down, in this case) and find a new home.
The solution
We had the opportunity to move the show to an alternative venue that was less central than the previous choice, but which saved us a significant amount on hire. This extra space in the budget allowed us to set aside money to transport people who went to the wrong location on the day of the event. This won't always be possible, of course; last minute cancellations can feel like an unmitigated disaster, but there can be a silver lining. Delays are often a fresh opportunity to look again at your event and focus on getting every detail right.
When you organise an outdoor event in the UK…
The problem
The only thing that's predictable about the weather in the UK is its unpredictability. After moving to the UK from the Middle East, one of my first projects in the events industry was producing a youth arts festival - outdoors, in the middle of the summer. Obviously, being from somewhat warmer climes, the prospect of rain didn't occur to me. The first day of the event came and, naturally, the heavens opened.
The solution
The lesson I learnt was always to understand your environment, and to ensure that any outdoor event can adapt - quickly and seamlessly - to changing conditions. Having an emergency array of temporary shelters and waterproof covers, to protect and preserve your event should the skies turn against you, is key.
One solution is to have tighter controls over the budget to cover any potential weather-related shortfall in visitor numbers. It's also important to harness social media to promote to your potential visitors that, whatever the weather, your event will be a valuable and enjoyable experience.
When too many people turn up…
The problem
Promoting and marketing an event so well that too many people turn up sounds like more of a success than a failure, but when all the seats are filled and there are long queues forming outside, things can get out of hand pretty quickly.
A few years ago, I was hosting a live gig in East London and was faced with the prospect of many grumpy and slightly sodden music fans, naturally unhappy to find themselves queuing in torrential rain.
The solution
Ticket sales should be managed carefully; it's often better to treat free events as if they were paid-for, by issuing tickets and carefully monitoring how many have been sold. Although people might not be investing money in a ticket, they are still investing their time - it is essential that event managers respect that.
If adverse weather weighs in, consider setting up an indoor holding area for those waiting, or distributing branded umbrellas or rain covers to the queue outside. If this isn't feasible, a warming cup of tea will always be welcome.
When there are ghosts in the machine…
The problem
When all eyes are on you, there are few pains quite as acute as those caused by an untimely technical glitch. A few awkward seconds can quickly turn to minutes, and before you know it, you have a problem of unfathomable proportions on your hands.
The solution
Very rarely does technical equipment go inexplicably wrong. In 99% of cases, human error is the cause. This can be avoided by familiarising yourself thoroughly with the machinery and double-checking that everything is in working order.
You should also have technical support on hand in case there's a problem you can't fix. It can seem like an unnecessary expense, but when things go haywire seconds before your tech-heavy event kicks off, you'll be grateful that you spent the money.
When you have to call hotel security…
The problem
Organising a company's annual Christmas bash is fraught with a very unique kind of peril. In one particular party organised for an insurance firm by an events manager in Manchester, things were going beautifully and every possible consideration had been taken care of. Then, two senior managers had a very public row across the room that ended up in a lot of posturing and eventually descended into fisticuffs.
The solution
Your responsibilities as an event manager do not stop until the last attendee has left. The only possible resolution in this case was to call for the assistance of the hotel security team. Sometimes, you have to acknowledge when a situation falls outside your own skillset.
In this case, thankfully, the hotel security team was able to separate the two men and defuse the situation. The party continued and the event was considered a success. The way to tackle problems such as these is to make sure you have the right resources in place and the right people around you.
Conclusion
Corporate events have the potential to be unpredictable - but by planning properly and prepping for potential challenges, you'll be better-equipped to manage unforeseen hurdles. The key is to learn from these lessons, build an element of damage control into your arrangements and be ready for as many eventualities as you can think of.
Ofer Yatziv currently works as a sales and marketing manager at Better Venues. He has over 15 years of experience working within events and specialised in weddings, parties and private entertainment. He has also worked on numerous roles as a producer of live events and weddings including national and international theatre tours.
Powered by
Professional Manager