Mental Health and Wellbeing
Being kind to yourself
This year's Mental Health Awareness Week's theme is Kindness to focus on the power and potential that kindness can bring and celebrate those acts of kindness, no matter what form or size.
This page is here to act as a resource for managers and leaders to help you step up and support in these unprecedented times.
How CMI is being kind to ourselves
As we are all faced with uncertainty, taking care of our Mental Health and Wellbeing, both as managers and leaders but also for ourselves is so important. Managers and Leaders are having to quickly adapt their skills to deal with the challenges that accompany the Coronavirus crisis. This is the time for making allowances and being kind, as we all work towards our New Normal.
We asked the CMI team what they were doing this week and beyond to take a minute to be kind to themselves. We wanted to share just a few of the things our team is getting up to.
Why not share how you are being kind to yourself and join the conversation on social media using #CMIKindness
Not feeling guilty if I binge watch repeats of Love Island instead of doing something more productive (like baking banana bread or DIY!) We have to embrace the small things that make us happy/feel good right now.
Chelsie Keatings
Senior Marketing Executive
I take an hour at the end of each day to play music loud and sing along (often badly) to either radio or chosen tracks. It always relieves any stresses of the day and helps me relax for the rest of the evening.
Anita File
Analysis and Project Manager
Steering well clear of screens at weekends! Whether that's sorting out the garden, walking around our local parks, or enjoying a takeaway and a board game on the lounge floor.
Will Smith
Public Affairs Manager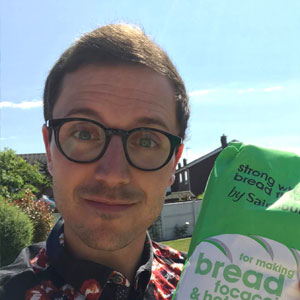 I'm being kind to myself by taking time for things I enjoy like baking bread and bbqs!
Joe Levell
Student Experience Manager
Supporting your team during a crisis
Each week, our CEO Ann Francke OBE hosts our #BetterManagers Briefings, covering a range of topics, relevant to the current climate. Ann recently spoke to Mental Health First Aid England's CEO Simon Blake on his thoughts and advice for managing your, and your team's, mental health.
We are hosting a series of digital events alongside our Better Managers Briefings, offering practical advice and learning on a range of virtual topics. Take a look at our Digital Events Library or catch up on our weekly briefings below.
Digital Events Library
Better Managers Briefing
Knowledge and Insights
Tools, tips and templates
Here are some tools, tips and templates that offer practical advice for adapting and managing change. You can find more insights and resources on our Covid-19 Page.
The Better Managers Manual


Managing the New Normal

The #BetterManagers Manual offers a practical guide to navigating the impacts of Covid-19 for managers and leaders.

To support managers and leaders as they navigate this crisis - both for themselves and for those they manage - we have assembled a set of tried-and-tested tools and resources brought together through five key themes: flexible working; crisis management; mental health and wellbeing; the new employment landscape; and good governance.