Leadership After Covid - the Opportunity and Ambition
CMI Women Conference 2022
Choose to join us either in person or virtually
Agenda
County Hall, Westminster Bridge
Introducing the CMI Women Conference
How can we all work together to realise sustained disruption and change to see an equitable, inclusive, diverse and successful future in the decade after Covid first appeared in early 2020? Join us virtually or in person as we look to answer these questions through the expert knowledge of our speakers and a series of interactive workshops.
Throughout the day a host of prominent leaders including Alison Rose, CEO at Natwest, Lord Mark Price CVO, CMI President, Pinky Lilani CBE DL (acclaimed international champion for women) and many others will join CMI CEO Ann Francke OBE and CMI Women Chair Heather Melville OBE to answer these questions and give you the opportunity to share your own experiences and thoughts in our interactive workshops.
What are the barriers that female managers and leaders face?
What are the opportunities for change?
How can we support women across their careers?
Actions for change
Why attend the CMI Women Conference
It's well known that research shows gender-balanced, diverse workforces and leadership deliver better performance, more economic growth and a more effective political and business agenda.
So how can leaders both female and male shape our response to the collective challenges we face in business, in Government and public services, and in wider society as we emerge from the COVID-19 pandemic?
This is a not to be missed opportunity to really explore how women, men and organisations can work together and break down the barriers to gender equality.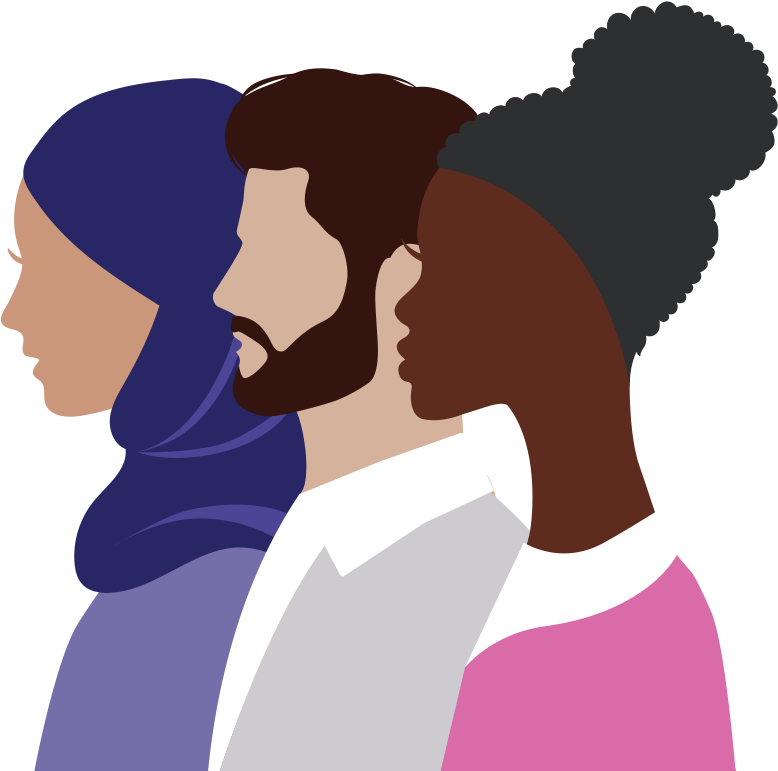 Networking with Global Connections
Inspirational and Actionable Content
Interactive Workshops
A Future without Barriers?
Ensuring innovation drives change
Networking with Global Connections
Engage with CMI's community and have real and meaningful conversations ar our in person event. Networking is a huge part of the CMI Women's conference, giving you opportunities to share your views, grow your community and have your voice heard.
Inspirational and Actionable Content
Hear the real-life and extraordinary stories of the people leading the way to make a difference in creating true equality in the workplace. Through the variety of speakers and the inspirational people attending.
Interactive Workshops
Get involved with facilitated interactive sessions. Each session will have insights from leading thinkers, innovators, practitioners. Everyone will get an opportunity to contribute to a table discussion. Each session will have to decide: what are the three things it is most important to change to create a great future in which all are able to develop, nurture, and contribute their talents?
A Future without Barriers?
What are the next generation opportunities, skills and barriers that will enable or hinder our ability to see genuine equity and inclusion? How can we ensure that science and technology are enablers rather than blockers? How can we inspire the female leaders of the future? How can we facilitate their leadership?
Ensuring innovation drives change
Innovation is key to creating change - both within organisations and when creating products that will shape the future. Who innovates is as important as what we innovate. Therefore, ensuring that innovators reflect diverse perspectives is essential to create the equality we strive for in the future. Across the day we will focus on how we can support individuals to innovate within organisations ('intrapeneurs') and those who innovate independently. We will also look to the future of work, and ask how we can ensure that developments in technology work to promote equality, as opposed to creating another barrier.
Expert Guest Speakers
Our speakers throughout the day are experts in their respective fields, working to create inclusive opportunities for everyone through their work.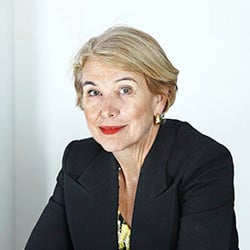 Ann Francke OBE CMgr CCMI
CEO CMI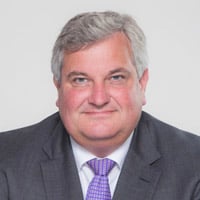 Lord Mark Price CMgr CCMI CVO
President CMI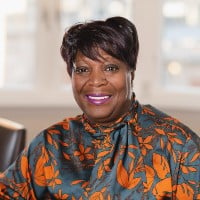 Dr Heather Melville OBE CMgr CCMI
Senior Managing Director / Teneo's People Advisory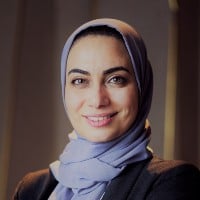 Maie Ahmed
Senior Managing Director / Teneo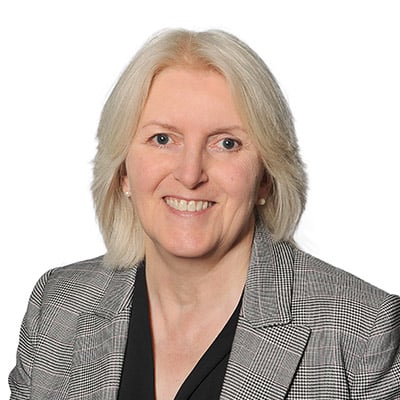 Angela Owen OBE CMgr CCMI
Founder of Women in Defence UK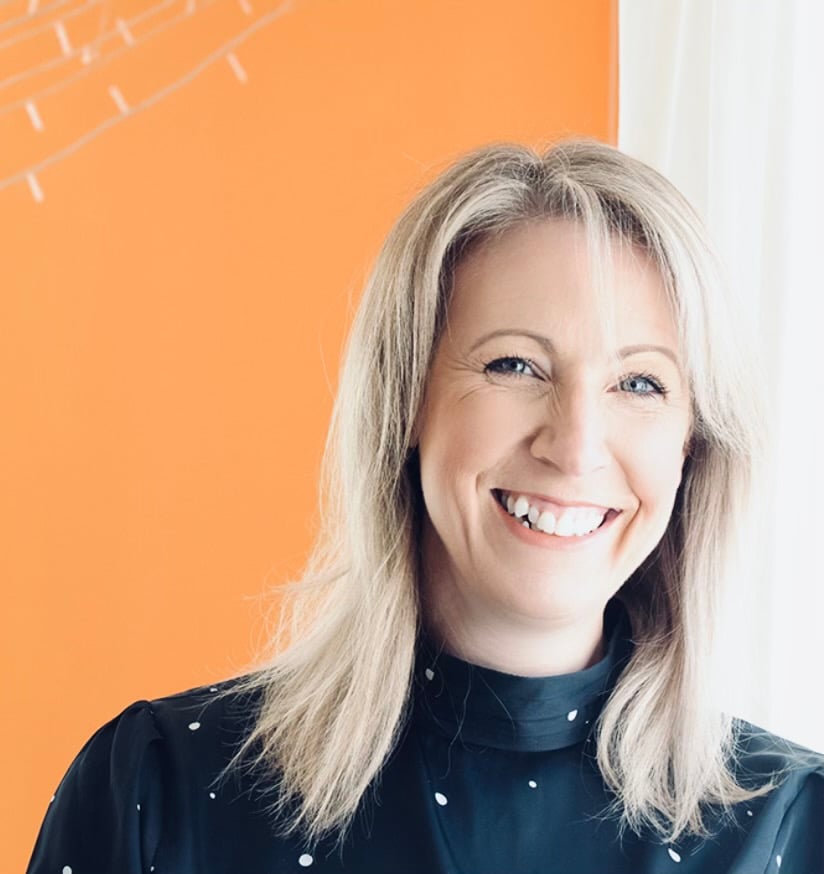 Anna Price CMgr CCMI
Co-Founder of Rural Business Awards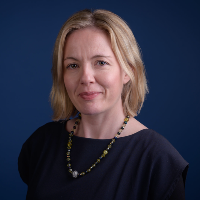 Kate Newhouse CMgr CCMI
COO / Kooth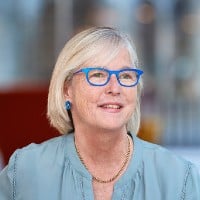 Jan Gooding CMgr CCMI
Non-Executive Chair / Given and PAMCo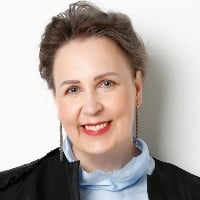 Tera Allas CBE CMgr CCMI
Director of Research & Economics / McKinsey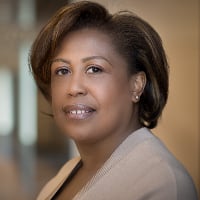 Pamela Hutchinson OBE CMgr CCMI
Global Head of Diversity and Inclusion / Bloomberg LP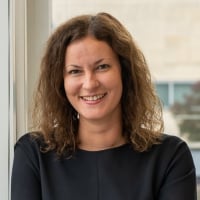 Rebecca Napier
Chief Financial Officer / British Airways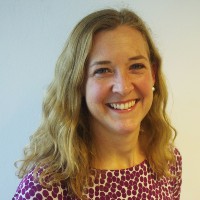 Jo Moffatt CMgr CCMI
Integration Director for the Engineering & Design Global Practice / Atkins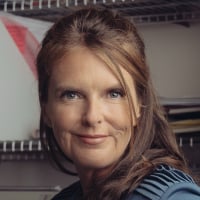 Gill Whitty Collins CMgr CCMI
Author & Consultant / Kinetic
Carol Ann Whitehead CMgr CCMI
Managing Director / The Zebra Partnership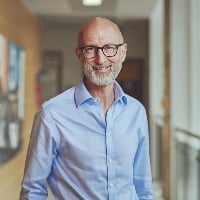 Nic Beech CMgr CCMI
Vice-Chancellor / Middlesex University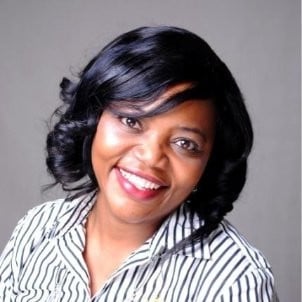 Dr Jummy Okoya FCMI
Senior Lecturer and Wellbeing Psychologist / University of East London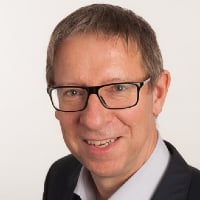 Rob Baker CMgr CCMI
CEO / Potentia Talent Consulting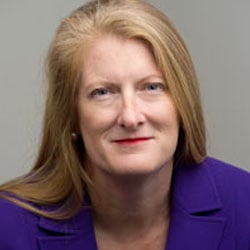 Kate Grussing CBE CMgr CCMI
Managing Director / Sapphire Partners Ltd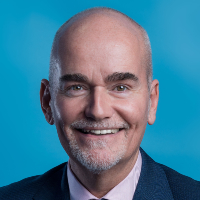 David Blackburn
CPO / Financial Services Compensation Scheme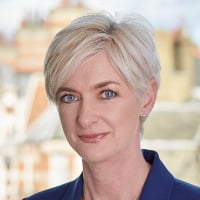 Cheryl Giovannoni CMgr CCMI
CEO / Girls' Day School Trust (GDST)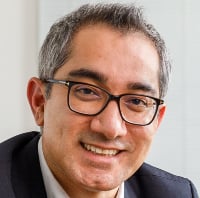 Jim Islam CMgr CCMI
CFO / OneFamily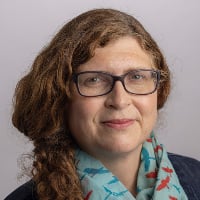 Isabel Berwick
Editor of Work & Careers / Financial Times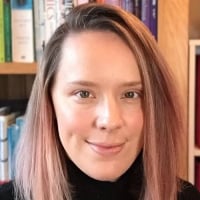 Felicity Burch
Executive Director / Centre for Data Ethics & Innovation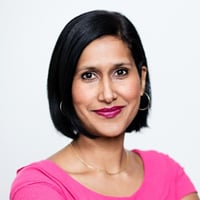 Dr Hayaatun Sillem CBE CMgr CCMI
CEO / Royal Academy of Engineering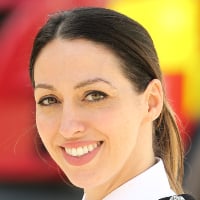 Dr Sabrina Cohen-Hatton CMgr CCMI
Chief Fire Officer / West Sussex Fire & Rescue Service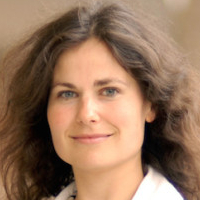 Rebecca Robins CMgr CCMI
Global Chief Learning and Culture Officer / Interbrand Group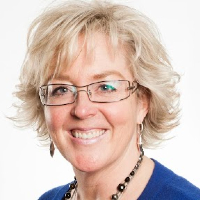 Tamara Box CMgr CCMI
Managing Partner / Reed Smith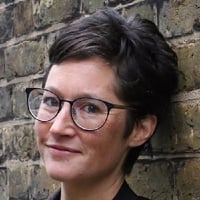 Kate Waters CMgr CCMI
Director of Client Strategy and Planning / ITV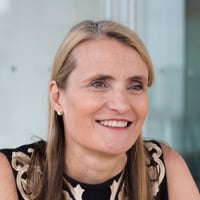 Joanna Santinon
Audit Committee Chair / Octopus Future Generations VCT plc
Ann Francke OBE CMgr CCMI
Ann Francke is Chief Executive of the Chartered Management Institute the UK's leading professional body for management and leadership with a global member community of over 170k. She started her career at Procter & Gamble and has held senior executive positions at Mars, Boots, Yell and BSI. In 2020, Ann was awarded an OBE for services to workplace equality.
Ann is an expert on gender balance in the workplace and speaks frequently in the media and conferences on this and other management topics. Her book on gender balance - Create a Gender-balanced Workplace, published in September 2019. Ann also authored the 'Financial Times Guide to Management' and has been named in the top 100 women to watch in the 2015 Female FTSE Cranfield report. She was awarded the MemCom award for outstanding leadership of a UK professional body in 2016. Ann is also featured on female one zero's 2022 list - '40 Over 40 – The World's Most Inspiring Women'
Ann has five Honorary Doctorates for her work in management and leadership and is an advisory board member for the Work Foundation & Nottingham Business School, sits on the Advisory Council of the Chancellors Help to Grow: Management initiative, is an Engineering Council Board member, chairing their diversity & inclusion working group and chairs the WACL working group on workplace equality. She has also previously served on commercial boards - Grant Thornton and Tongal.
Ann and her husband live in West London; she has one daughter
Lord Mark Price CMgr CCMI CVO
After reading Archaeology and Ancient History Mark started his career at the John Lewis partnership as a graduate trainee in 1982 progressing to become Branch manager in High Wycombe and Cheadle. In 2005 he joined the John Lewis Partnership Board taking on responsibility for strategy and IT as Development Director. In April 2007 he was appointed as Managing Director of Waitrose. At the time Waitrose had 183 stores but had increased to 346 when he retired in 2016 after 10 fulfilling years in the role.
In 2013 in addition to his position at Waitrose Mark became Deputy Chairman of the John Lewis Partnership.
He was Chairman of Business in the Community from 2011-2015 and The Prince's Countryside Fund from 2010–2016. He also sat on the Board of Directors of Channel 4 TV latterly as Deputy Chairman from 2013-16.
He was appointed Commander of the Royal Victorian Order in the 2014 New Year's Honours for his work with Business in the Community and The Prince's Countryside Fund. He is also Life Patron of GroceryAid.
In February 2016 Lord Price was appointed the United Kingdom Minister of State for Trade and Investment and was made a life peer.
He left the Government in September 2017 to pursue his writing and business interests and remains a member of the House of Lords. To date he has published 5 books on business, food and for children.
Dr Heather Melville OBE CMgr CCMI
Heather Melville is a Senior Managing Director with Teneo's People Advisory team in London and leads the Diversity, Equity and Inclusion Practice.
With a career spanning over 40 years, Heather brings a wealth of experience across corporate and international banking, technology, and most recently in professional services, which positions her to advise leaders on both the challenges and opportunities in building commercially strong and inclusive businesses. She has a proven track record of helping companies to attract, develop and retain the very best talent whilst ensuring they create inclusive cultures that nurture innovation.
In 2017, Heather was awarded an OBE for her work, as well as an Honorary Doctorate from Portsmouth University, recognising her influence and impact on diversity in business. In 2021 Heather received the prestigious President's Medal for leadership from the British Academy of Management. She holds a number of trustee positions, is Chair of CMI Women, Patron of Women in Banking and Finance and is a member of the Executive Leadership Council (ELC), a global network of C-Suite leaders.
Maie Ahmed
Maie Ahmed is a strategic communications consultant with more than 15 years of experience providing counsel to government entities and private sector companies across Europe and the Middle East. Bilingual in English and Arabic, Maie specializes in strategic positioning, narrative development and reputation management. Over the course of her career, Maie has held positions with Deloitte Consulting, FTI Consulting and Barclays Wealth. She is currently a Senior Managing Director with Teneo in the Middle East.
Maie has spent the majority of her career in the GCC, where she has advised on and led a number of key government and corporate accounts. This includes nation branding initiatives, investment promotion mandates and regional thought leadership platforms. She has counselled sovereign wealth funds on their international positioning and created communications programmes to support their investment strategies and a number of high-profile transactions. She also has experience developing positioning and philanthropic strategies for prominent public figures.
Maie holds a BSc in Economics from University College London. She lives with her husband and two daughters in Dubai and counts the UAE, the UK and Egypt as home.
Angela Owen OBE CMgr CCMI
Angela's Army career spanned 30 years and included tours in the UK, Germany and NI during the 'Troubles'. One of the very first mothers to re-join the Army after the rules changed in the early 90s, Angela has always cared deeply about helping women progress with a passion for equality of opportunity. In 2011, Angela founded Women in Defence UK, best known for its annual Awards, now in their 7th year, its ground-breaking cross defence sector mentoring programme and its collaborative work with the MOD and industry on the Women in Defence Charter.
In addition to her Women in Defence UK work, Angela is a Senior Advisor to PA Consulting, a member of the CMI Women's Committee, a Vice Patron of the Royal Air Force Air Cadets Council, a Companion of the CMI and a judge for the CMI Management Book of the Year and the Rural Business Awards.
She recently reprised her early (Commonwealth Games) athletics career and enjoys sprinting in Masters' competitions, albeit much more slowly than in the 1980s. She was appointed OBE in the New Years' Honours List 2021 for her services to women who work in the Defence Sector. An exceptionally proud mother of a son and daughter, she is now an equally proud grandmother of two glorious granddaughters!
Anna Price CMgr CCMI
A strategic marketer, Anna has devoted her life and career to helping other businesses and people to reach their potential. She does this by working closely with organisations to establish their market position and understand how they can differentiate themselves from the competition by identifying, developing and capitalising on their strengths. She helps businesses to see things from a different perspective.
As co-founder and director of the highly successful Rural Business Awards (RBAs), along with its umbrella organisation the Rural Business Group, she is also passionate about small rural businesses and together with co-founder Jemma Clifford is proud of the RBAs' considerable success in highlighting hard-working and innovative rurally based British business.
A rural influencer with a strong reputation for clear strategic vision and unbound enthusiasm within the sector of countryside-based business, Anna has been regularly asked to provide opinion on the government's approach to policy issues affecting rural business through her relationship with DEFRA and the Prime Minister's Business Engagement Team. She is also a regular public speaker on rural matters with credits including addressing the 2018 Rural Services Network conference as well as the OECD Rural Development conference in the spring of the same year.
Anna began her career in marketing in the oil and gas industry before moving on to other roles in the private sector which helped sharpen and hone her skills in competitive marketplaces. It was in 2012 she met fellow Leicestershire businesswoman Jemma Clifford. That led to the pair founding the RBAs in 2014 with the aim of providing a spotlight for firms operating successfully in the Great British countryside.
The awards quickly gained the backing of the CLA as well as securing sponsorship from Amazon UK, and other large multinational organisations, with hundreds of businesses across the country engaging with the now popular Awards.
By 2018, the success of the awards was so great the team established the Rural Business Group to become the unifying voice for rural businesses across the UK.
Alongside her work championing rural businesses – Anna's work has provided her with a platform to highlight the work of female founders and entrepreneurs. Anna was most recently Head of Strategic Communications for AIM listed Wealth Management business Mattioli Woods Plc, where she took a special interest in the role of women in the Financial Services industry, before leaving in March 2020 due to the Corona virus outbreak.
Anna is also a passionate advocate for neurodiversity having been diagnosed with ADHD at the age of 42. Outside of work Anna is a Mum of two teenage daughters.
Kate Newhouse CMgr CCMI
Kate is a health-tech award-winning entrepreneurial senior leader. She is COO and Executive Director of Kooth plc. which is the UK's largest digital mental healthcare provider, free at the point of access to over 10 million people via public sector commissioners and corporates. Kooth provides a welcoming space for effective personalised digital mental health care, available to all. She is also an advisor and angel investor in digital health start-ups.
Prior to Kooth, Kate was CEO of Blenheim Chalcot, the UK's largest venture builder, defining and driving the company's overall venture ecosystem spanning London, Mumbai and New York, supporting ventures from start-up to scale to exit. Before that, Kate was CEO of Doctor Care Anywhere, enabling patients to access GPs via video and phone appointments. She built the business from concept to global business serving 100s of corporate clients through relationships with significant channel partners such as AXA Health . Before that, as a Strategy Consultant, she built expertise in digital delivery of services specialising in health and local government sectors.
Kate won Disruptor of the Year at First Woman Awards, 2016 and Innovator of the Year at Everywoman Women in Technology awards, 2017. In 2019, she was placed in the 100 Most Influential in UK India Relations and was also a member of the Secretary of State's Healthtech advisory board. In 2021, Kate made the #womentowatch2021 Cranfield University list (shining a light on potential FTSE 350 board members). She is also a CMI Companion and holds CMgr CCMI status.
Jan Gooding CMgr CCMI
Jan Gooding CMgr CCMI is known to be one of the UK's most experienced marketing leaders and is outspoken on a range of subjects from building global brands to inclusive leadership.
She has enjoyed a successful marketing career during which time she has worked with FTSE 100 companies such as BT, British Gas, Diageo and Unilever and, most latterly, as the Group Brand Director at Aviva. In her final role at Aviva, as their first Global Inclusion Director, she was responsible for introducing the ground-breaking policy of equal parental leave.
Jan now pursues a portfolio of interests as an executive coach and non-executive Chair of Given and PAMCo. She is on the CMI Race Equity Committee, the Advisory board of Utopia, the Executive Committee of WACL and is the former Chair of Stonewall. She is regular columnist for The Media Leader, a fellow of The IPA and an Honorary Fellow of the Marketing Society.
Tera Allas CBE CMgr CCMI
Tera is Director of Research and Economics in McKinsey's United Kingdom and Ireland Office, working closely with the McKinsey Global Institute. She leads McKinsey research on economic growth, productivity, technology adoption, the future of work, and government effectiveness, bringing together deep expertise and more than two decades of experience in economics, public policy, innovation, technology, and leadership. Tera's recent research has included publications on productivity and employee satisfaction, the role of intangible capital, and the economic implications of COVID-19.
Tera is a Fellow of the Academy of Social Sciences, a Fellow of the Royal Society for the Encouragement of Arts, Manufactures and Commerce (RSA), and a Chartered Companion of the Chartered Management Institute (CMI). She is a frequent author, panellist and speaker on topics ranging from global megatrends to economic policy to diversity and good work. She serves as Chair of the Productivity Institute Impact and Steering Committee, Trustee of the Royal Economic Society and Be the Business, and Governor of the National Institute of Social and Economic Research. She is also a member of a number of expert advisory groups on economic research and policy.
Tera was previously on the Governing Board of Innovate UK, the United Kingdom's national innovation agency, and a member of the States of Jersey Fiscal Policy Panel. In 2018, Tera was appointed Commander of the Order of the British Empire (CBE) for services to economic policy.
Pamela Hutchinson OBE CMgr CCMI
Pamela is the Global Head of Diversity and Inclusion at Bloomberg. In this role, she leads the company's global diversity and inclusion initiatives around the world whilst establishing strategic direction, goals, and accountability.
Pamela is cited as one of the most visible and vocal thought leaders and advocates for diversity across the private sector and has more than 20 years' experience in managing diversity across engineering, financial services, technology, and media.
Pamela has worked at firms including Barclay's, Bechtel Ltd, Deutsche Bank, Goldman Sachs and Northern Trust and has been instrumental in firmly establishing ethnic diversity as an imperative across the City.
In addition, Pamela has been featured in every Powerlist since 2017. In 2020, Pamela was honored as "Gender Equality/Diversity Professional of the Year" in WatersTechnology's Women in Technology and Data Awards and was listed in the Top 20 Diversity Professionals in Industry on the Global Diversity List in both 2020 & 2021. In 2021, Pamela was also included on the Cranfield School of Management's 100 Women to Watch. Pamela also received an OBE in the Queen's 2022 New Year's Honours List for her services to Diversity and Inclusion in the Financial Services sector.
Pamela was inducted as a member of the Executive Leadership Council (ELC) in 2020. She serves on the Employers' Board at The Global Institute for Women's Leadership (GIWL) at Kings College London and the Board of Advisors at Catalyst. In January 2021, Pamela became a Trustee at the Anna Freud National Centre for Children and Families.
Rebecca Napier
Rebecca is the Chief Financial Officer for British Airways based in London, United Kingdom. In Rebecca's current role she is part of the Management Committee reporting into British Airways' Chairman and CEO. Rebecca was appointed in June 2019, at the age of 39, making her the first female CFO for the global airline.
Rebecca first joined British Airways in 2006. Over the last 15 years at the company, her prior roles include Finance Director and several other finance positions including Head of Finance Transformation and Head of Reporting. Rebecca is on the Board of IAG Cargo Limited and IAG Loyalty. Rebecca has been a Pensions Trustee for all three big British Airways schemes.
Rebecca lives with her husband, twins and dogs in The Chilterns, in the countryside north west of London. Rebecca graduated from Leeds University with a first class degree in Management Studies. Rebecca is also a Chartered Accountant with ICAEW, having trained at Deloitte.
Jo Moffatt CMgr CCMI
Jo is currently Integration Director for the Engineering & Design Global Practice at the design, engineering & project management consultancy Atkins, member of the SNC-Lavalin Group.
With a career spanning over 25 years, she has extensive engineering leadership experience in the transportation and energy sectors. Building on a technical background in bridge engineering and delivering projects for complex global clients, she has held senior roles in operational business management and leading transformational change programmes.
Jo is a chartered engineer, Fellow of the Institution of Civil Engineers and Companion of the CMI. She is also a qualified executive coach and experienced mentor, for which she was recently recognised as winner of the Everywoman in Transport & Logistics Industry Champion Award. Jo is passionate about Equality, Diversity & Inclusion in business, as an active thought leader driving change across sectors, and is Deputy Chair of the CMI Women board.
Gill Whitty Collins CMgr CCMI
Gill Whitty Collins CMgr CCMI is the author of 'WHY MEN WIN AT WORK...and how we can make inequality history'. She was born near Liverpool in 1970, the youngest of three sisters. After attending the local comprehensive high school, she went on to study at Cambridge University. Upon graduating, she joined Procter & Gamble, where she led global brands such as Olay, Always & Pantene and swiftly moved up the ladder to Marketing Director, General Manager and finally Senior Vice President. Her story and vision will inspire you to join the force to make gender inequality history.
Gill now works as a keynote speaker, Consultant, Trainer and Executive Coach.
Carol Ann Whitehead CMgr CCMI
A Non-Executive Director, Global Goodwill Ambassador and a Fellow of the Royal Society of Arts, Carol Ann is the award-winning Managing Director of The Zebra Partnership - a Publishing, Events and Marketing agency working with consultants, freelancers and performers on a project by project basis.
Executive Director and Presenter of National Diversity Awards nominated Your Manchester Media with a flagship magazine show streamed via Sky Glass and other platforms with viewing figures exceeding 1 million in 2021 and a 2.8 million reach in addition to spin off shows and podcasts.
Carol Ann is also founding member and start-up Board member of BURN (The Black United Representation Network) which is actively tackling persistent racial inequalities in Greater Manchester through economic empowerment of communities and businesses.
She is guest lecturer at the University of Manchester also part time lecturer for Events and ESPORTS.
Passionate about EDI, equity and belonging, Carol Ann is on the Northern Power Women Power List, on the Chartered Management Institute Women's Board, Pankhurst Trust Ambassador and a member of the Manchester City Council Steering Committee for International Women's Day.
She is co-founder of the Pankhurst Centre based Global Wikieditathon and an Action Partner for the United Nations (UN) Sustainable Development Goals (SDG) campaign. Carol Ann was invited to deliver a lecture at the UN Youth Association in Denmark, mentored the UN Youth and was part of the 2019 UN Global Festival of Action in Germany.
Carol Ann was honoured with a Global Goodwill Ambassador title in 2018 and received a Certificate of Appreciation in 2022 by the Global Goodwill Ambassador Foundation.
Nic Beech CMgr CCMI
Nic Beech CMgr CCMI is Vice-Chancellor of Middlesex University having previously been a Vice-Principal of the University of St Andrews and Provost of Dundee University. He is President of the British Academy of Management, hon. Treasurer of the Academy of Social Sciences, Chair of AccessHE and a board member of the QAA and the Chartered Management Institute Race Network. His research focuses on identity, diversity, change leadership and learning and he has worked extensively with industry, particularly creative industries and health.
Dr Jummy Okoya FCMI
Jummy is a highly accomplished leadership and organisation development consultant with more than 2 decades' experience. She is a highly experienced educator, trainer and researcher within the public and private sectors with experience of commissioning new and revalidating programmes.
She is a multisector HR & positive psychology consultant focusing on wellbeing and human flourishing. She is a qualified positive psychologist who uniquely integrates positive psychology interventions with HR tools to achieve a flourishing organisation and thriving employees. She has experience of working in Education, Health, Third sector, Aerospace and Professional bodies.
She is the project lead for CMI race 2020, associate Programme Leader for MSc Human Resource Management and Chair of the Women's Network at the University of East London. She is a board member of CMI women, regional lead for Equality, Diversity, Inclusion and Belonging (EDIB) for Chartered Institute of Personnel Development and a panel member for Global D&I initiative.
Jummy holds a PhD in Human Resource Management and Entrepreneurship, MSc in Positive Psychology and Coaching Psychology; she is a Fellow of the Royal Society of Arts, Senior Fellow of the Higher Education Academy, Fellow of Chartered Management Institute and a Chartered academic member of CIPD.
Jummy is very passionate about D&I and using her leadership experience to support women who are new to leadership. She was listed among top 50 inspirational black women in the UK in 2019.
Rob Baker CMgr CCMI
Rob helps organisations improve performance through coaching their CEO's and top team. He supports senior leaders in building inclusive cultures and realising the potential of a fully diverse talent pool.
Rob spent over forty years at Mercer, the global HR consulting firm in a variety of senior roles: latterly as Head of Diversity & Inclusion Consulting for the International Region. He now runs his own consulting firm, focusing on developing talent potential.
As a Chartered Companion to the Chartered Management Institute in the UK, Rob is one of a select group of the best leaders in the UK and beyond.
Rob has for many years had a deep involvement in getting men engaged in gender equality. He has run a number of highly rated workshops for multinational companies on helping to get their male leaders engaged in gender balance.
He is past Co-President of PWN Global, a major global women's network, where he spent seven years on the Board. He is a Trustee of One Loud Voice for Women and an Advisory Board Member of the Sister Sister Global Network. Rob is also a Non-Executive Director of Spktral, pay gap specialists and Investor Director of TalUpp, the leading experiential AI driven talent and leadership development platform.
His most recent role is as "Disruptor in Residence" in Diversity & Inclusion for the Global MBA Programme at EDHEC Business School in Nice, France.
Kate Grussing
Kate leads Sapphire Partners, a London-based executive search boutique, with a broad reach working with Chairs, boards and CEOs with a unique expertise in searching for senior candidates who are not simply "the usual suspects", for executive and non-executive roles. Sapphire Partners was one of the early advocates of a code of best practice for executive search firms and has been quoted in ten books on career transitions. Prior to founding Sapphire Partners in 2005, she held senior roles at JPMorgan and McKinsey where she had a particular focus on strategy and creating high performing teams. Kate is a thought leader and change maker for her work promoting better management of human capital, diversity and mentoring women and regular commentator on the issues of corporate governance, talent management, diversity & inclusion, women on boards, women's careers and the progress of women in business and flexible working. Her firm was awarded the inaugural "Recruiter of the Year" recognition by HMTreasury in June 2017 for their work with women in finance. She was included in Cranfields' 100 Women to Watch report in 2012 and 2013.
For over a decade Kate has served on the advisory board of Rare Recruitment which promotes the careers of young black and ethnic minority students. She has recently become a companion of the Chartered Management Institute. She has also been appointed to the Gender Equality Advisory Group at City University London. She is said to be one of the best connected women in the UK, Kate is a board member of the new Institute of Imagination in London and previously served for 17 years on the board of an international medical charity, the Prader-Willi Syndrome Association as well as having served as their international Treasurer.
She received her MBA with honours from The Tuck School at Dartmouth College where she was a Tuck Scholar.
David Blackburn
David Blackburn is one of the most awarded HR professionals working in the UK today and the HR Brilliance Awards HR Professional of the Year 2021. He is listed as one the top 100 HR Directors in the World in the HRD Global 100 2021 and is a Chartered Companion of the Chartered Institute of Personnel and Development (CIPD). This is the highest accolade and level of membership awarded by the CIPD professional body and the selection of individuals to enter this group is made directly by the CIPD Board.
With almost 25 years' experience in leading all aspects of Human Resources, David is currently the Chief People Officer of the Financial Services Compensation Scheme (FSCS), recognised as the 4th Most Inclusive Employer in the UK and a Times Top 50 Employer for Women. Prior to his current role he worked across both the private and not-for-profit sectors. David is a graduate of the University of Aberdeen and the London Business School; a Fellow of the Royal Society of the Arts, Manufactures and Commerce; the Institute of Leadership and Management and a Member of the Guild of HR Professionals. He speaks regularly at events in the UK and beyond.
In 2020 David Blackburn was the Investors in People (IiP) Leader of the Year; MEMCOM Excellence Awards HR Leader of the Year, Personnel Today Awards HR Director of the Year and HR Excellence HR Team of the Year. He is also the inaugural Financial Times FT Adviser Diversity Champion of the Year. David's work has been recognised in multiple National Awards including: Brilliance in Internal Communication; Business in the Community (BITC) Responsible Business; CIPD People Management; Employee Benefits; Engage Awards; Financial Adviser Diversity in Finance; Financial Innovation; Housing Heroes; HR Brilliance, HR Distinction; HR Excellence; Investors in People; Personnel Today; and the UK Customer Experience Awards.
Cheryl Giovannoni CMgr CCMI
Cheryl Giovannoni is CEO of one of the UK's largest charities and the largest group of girls' schools in the UK: the Girls' Day School Trust. She is responsible for the education of 18,000 girls in 23 fee paying schools and 2 academies across the UK, leading an organisation of 4,000 talented team players who work every day to help girls learn without limits.
Before joining the Girls Day School Trust, Cheryl had a 20-year career in advertising including time as CEO at Ogilvy & Mather Advertising London and European President and Global Client Leader at Landor Associates.
Cheryl has been committed to women's equality and empowerment throughout her career, mentoring and coaching women at different stages of their career and life journeys. She is the champion of the GDST "Undivided" programme, focusing on "diversity, inclusion and real change" within the education sector.
Jim Islam CMgr CCMI
Jim has over 20 years' leadership experience in the insurance, investment management, savings and pensions sectors. Jim is currently Group Chief Finance Officer for the UK's third largest financial mutual, OneFamily and an Executive Director on the Board. Before joining OneFamily, Jim held senior finance and general management roles at Lloyd's of London and Legal & General. In his Finance Director and Managing Director roles in these organisations covering the UK, France and global businesses, Jim transformed financial, capital and operating performance. Jim is a Fellow of the Society of Actuaries (USA), a Fellow of the Institute and Faculty of Actuaries, and a Companion of the Chartered Management institute. He is a non-executive director at B&CE, provider of The People's Pensions. He lives in London.
Isabel Berwick
Isabel Berwick is Work & Careers editor, overseeing a department that covers management, leadership, working life, graduate careers - and the huge issue of the future of work. She is the host of the FT's Working It podcast and co-writes the weekly Working It newsletter.
She has a particular interest in workplace diversity and inclusion and is an editorial co-lead on the 50/50 Equality Project, which works towards more representation of diverse voices in the FT.
She joined the FT in 1999 from the Independent on Sunday, where she was business editor and held a number of senior editing roles across the FT, before taking up her current job in 2018.
Felicity Burch
Felicity is the Executive Director of the Centre for Data Ethics and Innovation (CDEI). The CDEI is a government expert body enabling the trustworthy use of data and AI. Felicity's role is to lead the CDEI's multidisciplinary team of specialists, and its overall strategy to deliver, test and refine trustworthy approaches to data and AI governance, working in partnership with public sector and industry bodies.
Before CDEI, she was the CBI Director of Innovation and Digital, leading the organisation's policy work to create the conditions that enable businesses to come up with new ideas, invest in research and development (R&D) and adopt new technologies. At CBI, Felicity also worked on technology adoption, public spending on R&D and labour markets. Felicity's background is in economic policy, with a focus on business growth.
Dr Hayaatun Sillem CBE CMgr CCMI
Hayaatun is CEO of the Royal Academy of Engineering and Queen Elizabeth Prize for Engineering Foundation. She chairs the government's Business Innovation Forum and St. Andrews Prize for the Environment and co-chaired with Sir Lewis Hamilton his Commission on Black representation in UK motorsport. She is NXD at Laing O'Rourke and the UNBOXED festival; trustee of Mission 44, EngineeringUK and Foundation for Science & Technology; member of the Levelling Up Advisory Council; and advisor to EQL:HER and Lloyd's Register Foundation. She has been named as one of the ten most influential women in both UK engineering and UK tech. She has a PhD in Biochemistry and was made CBE for services to International Engineering in 2019.
Dr Sabrina Cohen-Hatton CMgr CCMI
Dr Sabrina Cohen-Hatton joined West Sussex Fire and Rescue Service Chief Fire Officer in September 2019.
Dr Cohen-Hatton has 20 years of fire service experience including senior roles in London Fire Brigade, Her Majesty Inspectorate of Constabulary and Fire and Rescue Service (HMICFRS) and the Welsh Government. Her operational experience includes the aftermath of the Westminster Terror Attack, Finsbury Park Terror Attack and Grenfell tragedy.
Dr Cohen-Hatton started her career at South Wales Fire and Rescue Service. Prior to joining West Sussex Fire and Rescue Service, she was Interim Deputy Chief Fire Officer for Surrey Fire and Rescue Service.
Dr Cohen-Hatton has helped shape national fire service policy and practice during her government secondments at HMICFRS and at the National Fire Chiefs Council. At the HMICFRS, she was the Inspection Development Lead and Chief of Staff. Her NFCC roles include chair of the NFCC Command and Control User Group, Vice Chair of the NFCC National Operational Effectiveness Working Group and NOG for Incident Command.
Throughout her career as a firefighter, has pursued further and higher education. She is a chartered psychologist and her pioneering research into critical decision-making has received national and international recognition. She is an Honorary Fellow at Cardiff University and continues to lead collaborative research with the NFCC to drive evidence-based policy.
Rebecca Robins CMgr CCMI
Rebecca Robins is Chief Learning and Culture Officer for Interbrand. She is based in London and works with Interbrand's global network of offices. Rebecca heads up the Interbrand Academy and is Global Luxury Sector lead. She established Interbrand's first next generation board – The Horizon Board – which is already in its second chapter.
A prolific writer, Rebecca has authored a wealth of publications championing the role and value of branding. She has written for The Guardian, Harper's Bazaar and Quartz, and her writing and commentary has been featured in publications including the BBC, Bloomberg, Business of Fashion, The Economist, FT, The Huffington Post, Il Sole 24 Ore, Luxury Society, Monocle, WIRED, The New York Times, The Times, The Telegraph, Vogue Business, the Wall St Journal and WWD. Rebecca is a regular conference speaker, lecturer and member of awards juries. She was named in the global Luxury Women to Watch and in the Women of the Future 50 Leading Lights.
Rebecca has consulted across a number of industries, with a particular interest in luxury brands, and is co-author of the book Meta-luxury: Brands and the Culture of Excellence, (Palgrave Macmillan). Rebecca believes passionately that brands are related to culture and that brands that create value across generations become a vital part of our culture.
Rebecca is a regular conference speaker and lecturer. Conferences range from hosting UHNW panels at Bloomberg, to speaking at NYSE, The New York Times Luxury Summit and The Economic Times of India Flow Festival.
Culture and learning is at the heart of her wider commitments to education and she is on the board of the EY Foundation supporting social mobility and access to education. Rebecca also lectures on postgrad programmes at a number of leading universities across Europe.
Rebecca has a passion for languages and linguistics, having graduated from Cambridge University with a First Class degree in French and German and an M. Phil. in European Literature. She also speaks Spanish and Italian, and is an ardent music fan (and pianist).
Tamara Box CMgr CCMI
Tamara Box is the Managing Partner, EME and a member of the global board at Reed Smith LLP. Tamara is a founding member of the Steering Committee of the 30% Club, an influential group seeking to enlist Chairs and CEOs to bring more women into senior management and onto boards. Tamara is also a member of the Board of Interpath Advisory, a member of the Board of the Chartered Management Institute, a trustee of gynaecological cancer charity Eve Appeal, a member of the Advisory Board of children's charity, Theirworld and an Emeritus Governor of the London School of Economics. Finally, Tamara has been included in the Global Yahoo Finance HERoes Women Role Model List every year since its inception.
Kate Waters CMgr CCMI
Kate joined ITV in 2019 in the newly created role of Director of Client Strategy and Planning, with a remit to help ITV Commercial build broader and deeper relationships with advertisers. A creative strategist by background and a highly respected and well known strategic leader, Kate is also President of WACL, Women in Advertising and Communications Leadership. She is passionate about creating more flexible, inclusive and equitable workplaces for all.
Joanna Santinon
Joanna is a chartered accountant, and chartered tax advisor. She is currently Audit Committee Chair for Octopus Future Generations VCT plc, and a Trustee at the Centre for Entrepreneurs. During a career spanning 25 years at Ernst & Young where she was a member of the London Markets Board and led the Private Tax team in London through a transformation and growth period.
During her time with EY Joanna played key roles in transactions in the UK and Europe. She co-founded the regional Transaction Tax group. She co-founded the EY Womens Network, including the Female Entrepreneurs network which she led for over 10 years. Joanna also led EY's Entrepreneur of The Year, and Entrepreneurial Winning Women programmes across the UK. Joanna was a founder member of the 30% Club in the UK where she launched the successful Cross Company Mentoring Scheme. She currently co-chairs The Women's Network Forum, a cross industry best practice group, and is an adviser to Buy Women Built, a campaign to drive consumer spending towards female entrepreneurs and their businesses.