Level 5 in Professional Consulting
Qualification information
The CMI Level 5 Qualifications in Professional Consulting have been developed by Chartered Management Institute (CMI) in cooperation with the Institute of Consulting (IC).
These qualifications are designed for Professional Consultants and those aspiring to become a Professional Consultant and who want to develop key skills such as planning and managing consultancy interventions, the client relationship, communication and problem solving tools and techniques.
Award
Our Level 5 Award in Professional Consulting gives you the opportunity to gain a good understanding of consulting essentials, through choosing the unit Introductory to consulting essentials. This unit focuses on the nature of consulting, personal development and effective communication. Otherwise you can choose to develop your skills in one specific area of consulting such as consultancy interventions, communication, the client relationship or problem solving tools and techniques.
Certificate
A more extensive qualification, our CMI Level 5 Certificate in Professional Consulting gives you a broader knowledge of the role of a Professional Consultant while focusing on the specific consulting subjects appropriate to the role of a Professional Consultant.
Diploma
With a more comprehensive structure, our CMI Level 5 Diploma gives you the skills and competencies you'll need to become a consultant. The Level 5 Diploma is the benchmark qualification to attain full IC membership. The units available give you the chance to improve your skills in management and leadership as well as coaching and mentoring should they be chosen. Learners must complete all mandatory units to a total of 25 credit and three optional units to a minimum of 18 credits to achieve this qualification.
Typical units:
Introduction to consulting essentials
Communication for consultants
The role and responsibilities of a consultant
The client relationship
Planning and managing consultancy interventions
Assessment
Assessment is normally via practical work-based assignments provided by your Approved Centre. This ensures you minimise time away from work and that you undertake work study which is relevant to your own organisation's context.
Progression
The qualifications provide opportunities for progression onto the Award, Certificate or Diploma in Professional Consulting at Level 7 or the Award, Certificate or Diploma in Management and Leadership at Level 5.
Top Up
Learners who have previously completed the Certificate in Management Consulting Essentials can opt to do a "top up" qualification. By doing this, learners are able to gain a greater understanding of Professional Consulting and achieve a recognised qualification on the Regulated Qualification Framework, which is also mapped onto the European Qualification Framework (EQF).
Information Documents
Click here to access the syllabus
Click here to access the fact sheet
Click here to access the top up document
Click here to access the SFA Purpose Statement
---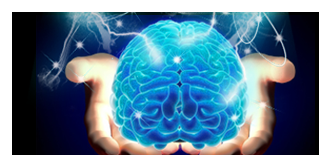 Access ManagementDirect here