Case Study:
Why interrogating your data leads to better decisions
Written by Mark Rowland
Tuesday 19 September 2023
"Data is a valuable tool, but for it to be effective for decision making, you need to do more than just take in what's presented to you," explains Richard Bond CMgr MCMI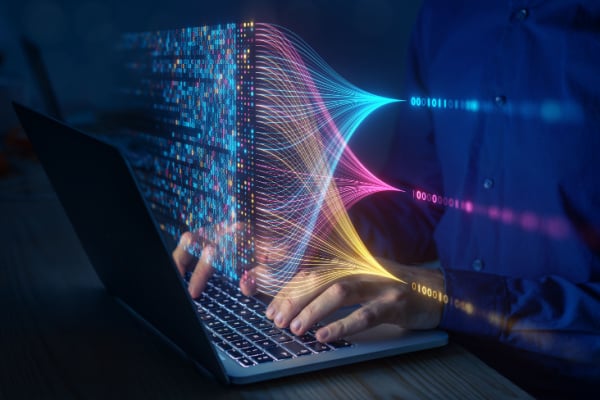 If you don't live in Wales, it may have passed you by that the country has recently radically overhauled the entire school curriculum. This September, the new approach starts rolling out in secondary schools. Of course, it took a long time to get here. One CMgr was helping to sift through the data…
After leaving JD Wetherspoon after 23 years in various management roles, Richard Bond CMgr MCMI decided to try his hand at management consulting, specialising in hospitality. Seeing an opportunity to work on a special project for public body Qualifications Wales (the independent regulator of non-degree qualifications in Wales), he decided to take it. "It was the first time I'd gone into doing a tendering process myself," he recalls. "It was quite exciting, and terrifying at the same time."
Qualifications Wales were set on a very data-driven approach. Richard joined the team reviewing qualifications and curriculums in the hospitality, catering, travel and tourism sectors. The aim was to engage with education providers, businesses, learners and other stakeholders to paint a comprehensive picture of how the curriculum was currently working (or not).
Qualitative complications
Thanks to a spell in the Wetherspoons audit team, Richard had data management skills to bring to the table. But he was more comfortable with reading quantitative data than collecting the more personal, qualitative information required here.
Want to learn more about the process behind Qualifications Wales' data-driven decision making?
Register for Free Access
Not yet a Member, Subscriber or Friend? Register as a CMI Friend for free, and get access to this and many other exclusive resources, as well as weekly updates straight to your inbox.
You have successfully registered
As a CMI Friend, you now have access to whole range of CMI Friendship benefits.
Please login to the left to confirm your registration and access the article.