Listicle:
What will be keeping the C-suite awake at night in 2022?
Written by Thom Dennis
Wednesday 09 February 2022
The 10 issues on every leader's mind this year and how to combat them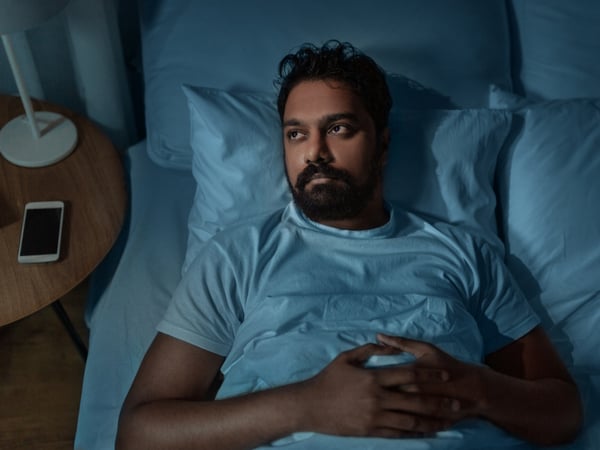 We're already into the second month of 2022. After another incredibly difficult year of uncertainty, angst, constant change, health concerns and logistical backlogs, the C-suite has had to be agile and make difficult decisions without really knowing what the future might hold. The pandemic and the country's response to it have created great splits. Some companies have profited enormously, and others are in survival mode as markets and settings are continually transforming. 
But certain issues will continue to be on the minds of C-suites across the world, whatever industry they belong to. 
1. Pervading uncertainty
People tend to seek reassurance and answers from leaders in times of uncertainty, however it isn't always easy to provide them in this unpredictable day and age. The C-Suite are struggling to deal with their own anxieties of living in a tumultuous world. CEOs, CFOs and sales directors are increasingly concerned about cashflow – especially as orders continue to be cancelled or delayed, often with very little notice. For some this is pretty much all they are able to focus upon.
How to combat this? Making time to reflect and be present yourself while reassuring colleagues, clients and consumers will be a priority. Boards and executive teams need to create the space to think proactively and further than the current quarter.
2. Logistic delays
Before Brexit and coronavirus, most organisations could comfortably rely on supply chains. However, recent industry changes have seriously subverted this model; a small error in the supply chain can have disastrous repercussions for an entire operation. At the same time, the price of many commodities have risen far beyond any reasonable expectation, which has had considerable knock-on effects. All of this needs to be dealt with by CEOs and their teams.
How to combat this? Having to factor in unknown delays and stretch out the operational and completion process has meant you will need to plan more than you ever have before. You'll also need to be able to manage customers' expectations and be comfortable with not pleasing everybody.
Be a better post-pandemic problem-solver
We've curated a selection of resources to help you overcome some of the most prominent problems facing managers in the post-Covid world of work. Complete three tasks to receive your digital certificate in Pandemic Problem Solving.
Get started now
Register for Free Access
Not yet a Member, Subscriber or Friend? Register as a CMI Friend for free, and get access to this and many other exclusive resources, as well as weekly updates straight to your inbox.
You have successfully registered
As a CMI Friend, you now have access to whole range of CMI Friendship benefits.
Please login to the left to confirm your registration and access the article.