Effective leadership in uncertain times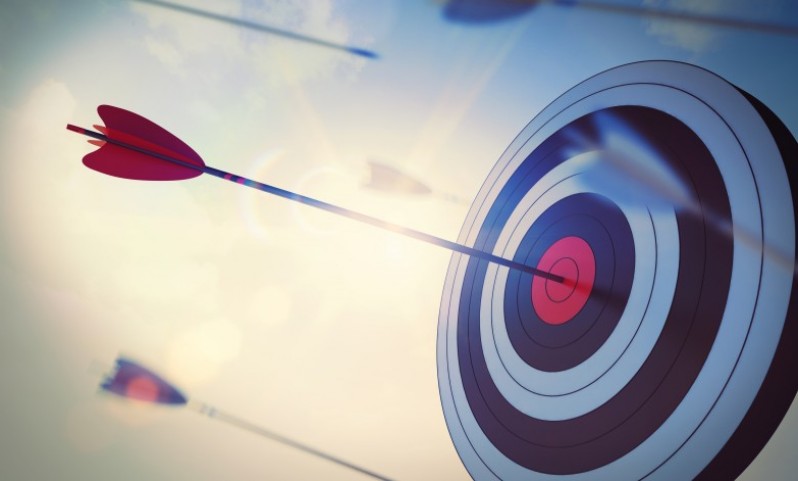 Start Date: 04 Sep 2018
Start Time: 6:15 PM
End Time: 8:30 PM
Duration: 2 hours 15 minutes
Capacity: 100
Venue: The Lady Hale Lecture Theatre, Salford Business School, The Crescent, Salford, M5 4WT › View map
Admission price: Free
Event Capacity: Full
Our speaker, Dr David Beech, lecturer in people management at Salford Business School, will argue that continuous renewal and progress is fundamental to effective leadership in uncertain times.

We know a lot about what leadership is, what leaders do and how they do it. Yet embedding continuous improvement, innovation and change in the day-to-day practices of getting things done through people continues to be elusive. An even deeper challenge is working out how to prevent leaders in the "benign dictatorship of the firm" from doing too much harm, e.g. their escalating contributions both to over-exploitation of Earth's dangerously limited resources for seven billion individuals and to increasing inequality around the world.

The deeper challenge is an ethical one. We must be clear about what leadership is for in terms of social group outcomes. Leadership matters because the quality of each unique individual life is a function of the quality of life for the other unique individuals in their social networks, and such networks have increasingly fluid boundaries, often crossing continents. Such leadership is responsive to the human condition and contributes both to survival and to flourishing.

Leadership is the exercise of reciprocal influence and decision-making for a common purpose. These processes motivate people to engage in action for a common purpose for mutual benefits in evolving circumstances. Leadership is about people in leadership positions, in specific places, enacting processes to produce value-adding outcomes.

David argues that setting goals, working together, staying together and keeping going are fundamental evidence-based domains of leadership practice: the how of leadership. These practices deliver the core functions of leadership: establishing and enabling direction, engagement, alignment and renewal.

Leaders set goals to energise direction by establishing reasons for action (motivation) and ensuring everyone understands the situation and what is expected of them (sense-making). They also enable positive organisational action by allowing people to work together to the same end (task, relationship, change and political collaboration skills) and by involving people in the decisions which affect them.

Responsive leaders have the competence and credibility to enable decisions to emerge through trial and error, action and discovery. This requires high levels of trust among employees and such trust is catalysed by effective task, relationship and change skills, including profound respect for people. Crucially, responsive leaders establish conditions which offer meaningful opportunities for each person to fulfil their fundamental needs to deploy and develop their competence with autonomy and mutual support and consideration in ways that contribute to a common purpose.

Above all leaders and group members get the job done, and they engage in continuous reflection on what is going well and what could be done better. Five to 15 minutes once a week with meaningful dialogue with small groups of staff on effectiveness and renewal progressively embeds change and renewal DNA across the enterprise.

Responsive leadership achieves an evolving balance across ethical requirements to respect people, profit, planet and progress. Narrow, thoughtless and short-sighted prioritisation of profit threatens quality of life for all. A commitment to continuous renewal and progress is fundamental to effective leadership in uncertain times.
Speakers
Dr David Beech
David Beech is an organisational psychologist and a chartered member of the CIPD. David joined Salford Business School as a Lecturer in People Management following teaching roles at Ashridge Business School, IAE Lyon Business School, and La Rochelle Business School and executive education roles at Ashridge Business School, Cranfield School of Management, EMLyon Business School, and Cambridge Leadership Development.

His first degree is in Psychology and Sociology, followed by a part-time MSc in Occupational Psychology/Organizational Behaviour, and then a part-time DPhil in Social Psychology (leadership behaviour) at the University of Sussex (completed 2008). As a Chartered Psychologist David is registered by the UK Health & Care Professions Council as a Practitioner psychologist.
Prior to entering adult education, David worked in the private sector for 8 years in a range of human resource management and organisation development roles and then worked internationally for 9 years as a consultant in business psychology and organisational effectiveness. He has worked internationally in undergraduate, postgraduate, and executive education since 1998. This includes community leadership development and social enterprise projects in the UK for the National College for School Leadership, the NHS, and Nesta (originally National Endowment for Science, Technology, and the Arts). David has completed leadership development projects for executive and board directors in multinational companies headquartered in Germany and the Netherlands and executive education projects in China, France, Thailand, and the USA.

David researches all aspects of leadership behaviour and organisational effectiveness from a social psychology (social representations) perspective, with a particular interest in an institutional perspective on leadership, organisational behaviour, and forms of organising.
Additional Information
Please Note - The Irwell Place car park at the University of Salford is free of charge from 18:00hrs. It costs about £4.00 before 18.00hrs
Facilities
Enquiries contact
Questions about this event should be addressed to CMI Events at CMIEvents@managers.org.uk or by telephone on 01536 207485.