Webinar: Dealing with Change
Start Date: 26 Jun 2019
Start Time: 12:50 PM
End Time: 1:20 PM
Duration: 0 hour 30 minutes
How do you deal with change? How do you feel about it? What happens to you when you're faced with a change? Join our webinar to find out more about what change is and how you can manage and thrive through change, not just survive it.

This webinar is part of a regular series that CMI provides to members. Join here to access the other webinars in the series and many more member benefits.


26 June 2019: Dealing with Change
31st July: How knowing your values can help you make the right decisions in your career
13th August: How to develop your interpersonal communication skill
4th September: Understanding bias
2nd October: How to handle difficult conversations
6th November: Become a presentation Ninja
4th December: Creative problem solving - how can you use this to boost your performance
If you are an apprentice you can reference this webinar as part of your 20% off the job training.


Speakers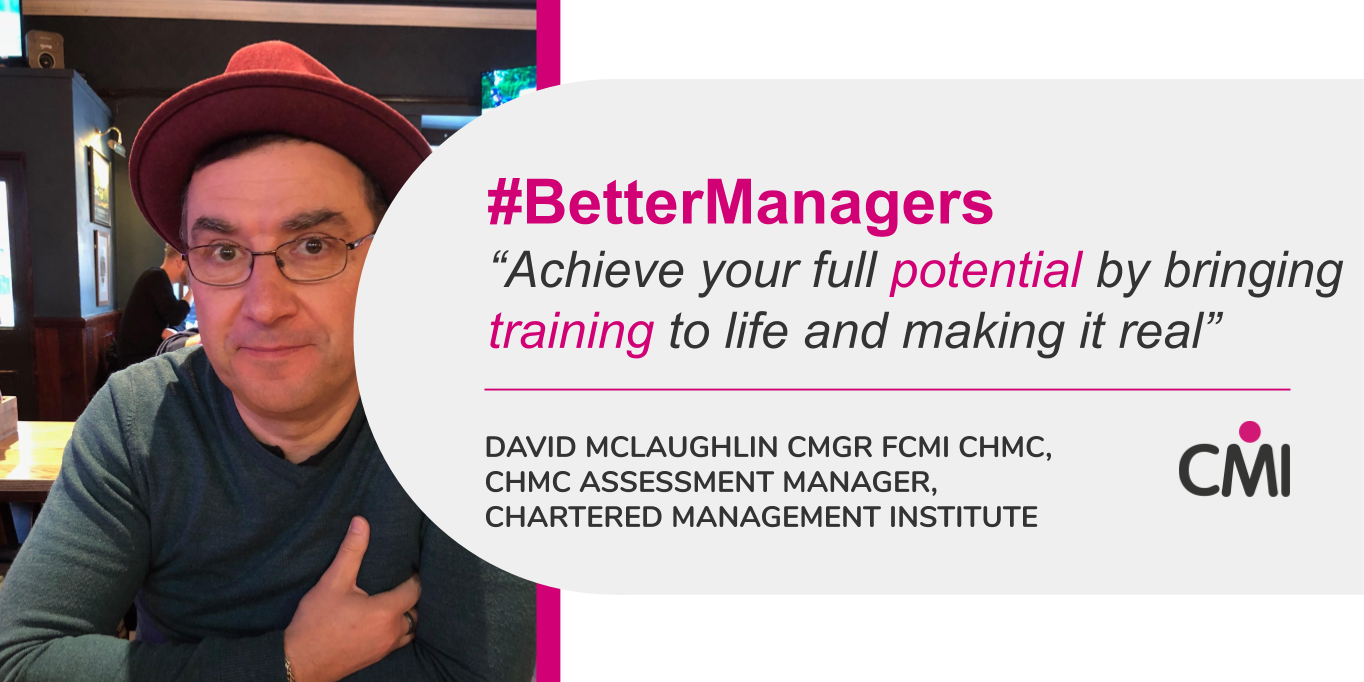 David McLaughlin CMgr FCMI ChMC
I am a professional experienced leadership, management and personal development coach and I am passionate about helping individuals and teams develop and achieve their full potential by bringing training to life and making it real.
With a wealth of experience in life and learning and development at all levels including senior management, I am able to utilise my skills and knowledge to help organisations and individuals develop and grow. I have an engaging and empowering style, which is reflected in the way I work. I am a dedicated people person and pride myself on getting the best out of teams and individuals.
I have been involved in distance learning since the mid 1990s and represented the UK in trans European education projects. Recently I delivered a highly successful series of development webinars for CMI.
My work ethos is based on the values of honesty, integrity, empathy, open clear communication and a willingness to continue to learn everyday. I am a Chartered Manager, Chartered Management Consultant and Fellow of the Chartered Management Institute.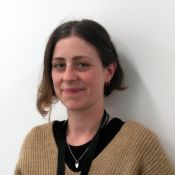 Daisy Hooper CMgr MCMI
Daisy is Head of Student Experience at the Chartered Management Institute where she is responsible for engaging CMI's growing population of 80,000+ students. This includes developing the management and leadership capabilities and learning of the students themselves, and facilitating post-course engagement and progression towards Chartered Manager status.

Prior to CMI, Daisy worked for 5 years at University Alliance, where she was responsible for teaching and learning, employability and social mobility policy.

Facilities
Free event
Visual display
Enquiries contact
Questions about this event should be addressed to CMI Events at CMIEvents@managers.org.uk or by telephone on 01536 207485.