Presenting with Impact - Bridgend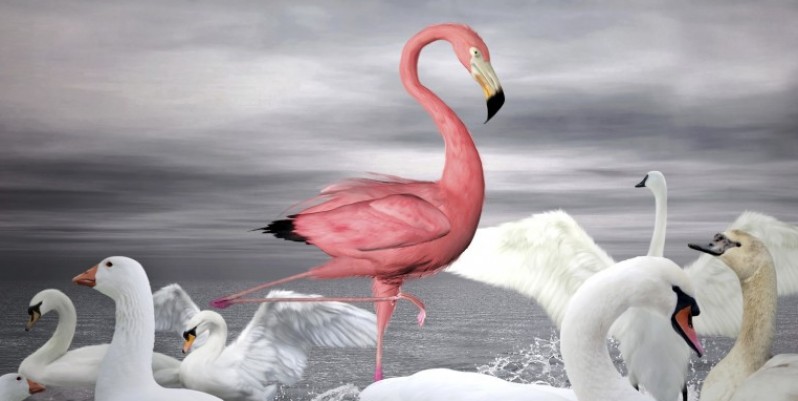 Start Date: 01 May 2019
Start Time: 5:30 PM
End Time: 7:30 PM
Duration: 2 hours
Venue: Bridgend College - Ogmore Suite Queen's Road Campus Queen's Road , Bridgend , CF31 3UR › View map
Many people's number one fear is Public Speaking (death being number two) – how would you like to learn some tips and tools from the NLP toolkit to help you lift your presentations to a new level? Maybe you'd like to learn some tools to make public speaking easier? Perhaps you'd like some tips to better handle nerves? Maybe you'd like to learn a format that will enable you to structure your talk so that it appeals to everyone? Maybe you'd like to learn why pacing up and down your stage will confuse your audience (and what to do instead)?
This 90 min practical session will focus on learning skills from the NLP toolkit which we can use immediately to transform the way we present so we can impart our message more effectively. You'll learn what NLP is (Neuro Linguistic Programming) and how it can help you better manage your emotions in the context of presenting, better engage your audiences and provides tools to help you more effectively present through a better understand of how our minds actually work.
During this session you'll learn:
How to format a presentation or talk so it appeals to everyone (using the 4-Mat system) and how this system reduces the need for you to bury your head in your notes!
Learn why most people sabotage their presentations and learn how to avoid common pitfalls (and what to do instead)
Develop tips to help get your mindset in the right place before you even start talking
Learn how to stand when speaking to an audience (and understand why pacing up and down your stage confuses your audience and is a big no-no!)
You'll gain an appreciation of the internationally accepted non-verbal gestures (Satir Categories) which will enhance your presentation (and not detract from them - like flappy hands do!)
You'll be introduced to spatial anchoring – did you know that emotions can be anchored to a location on stage? – know when to do this, how we can do this through story telling and why I always avoid using lecterns when talking on stage
It'll be fun, interactive, and full of practical takeaways that you can put into practice in your business straight away. You don't need any prior knowledge of NLP, presenting or communication skills, simply come with an attitude of curiosity and a willingness to learn!
Enquiries contact
Questions about this event should be addressed to CMI Events at cmievents@managers.org.uk or by telephone on 01536 207485.