Harnessing Customer Loyalty and using relevant Market Research
Start Date: 16 Sep 2019
Start Time: 12:15 PM
End Time: 4:00 PM
Duration: 3 hours 45 minutes
Capacity: 14
Venue: CMI, 3rd Floor, 77 Kingsway, London, WC2B 6SR › View map
Member price: £130.00
Non-member price: £150.00
Event Capacity: Full
In today's competitive and often uncertain environment, harnessing and retaining customer loyalty is more important and challenging than ever before.
This workshop will help you gain insights into establishing an effective customer care strategy by using relevant methodologies and communication principles. You will also learn how to handle complaints and deal with challenging customers, as well as the benefits of thinking outside the box and adding value. Veronika's wide experience in the field will provide you with an invaluable understanding into using market research to enhance your customer offer.
The session will also be relevant to business owners.
The exact content of the workshop will be adapted to the level of experience and existing knowledge of participants, assessed through a pre-workshop questionnaire.
THE SESSION WILL COVER:
Customer care/service/relations
Why does customer care matter?
Changing customers and trends
Different customer groups
Fit with marketing
Methodologies and skills needed
Thinking outside the box/ adding value
The cost of getting it wrong
Stages in the relationship
Complaint handling - challenges
Using effective market research
Why and when market research should be used
What is already available and how to use such data
Customer satisfaction survey methodologies
How market research affects marketing decision making
Questionnaire design
Use of research findings
Frequency and updating of surveys
Research ethics and buying-in
Strategies to retain customers
YOUR strategy
BY THE END OF THE DAY DELEGATES WILL:
Have considered different approaches to customers
Have explored skills and approaches to improve customer loyalty
Learnt how to deal with challenging customers
Have explored ways of motivating others to deal with customers
Considered ways of adding value/thinking outside the box
Create a customer care and research strategy relevant to their situation
Agenda
| | |
| --- | --- |
| Time | Description |
| 12:15pm | Registration & Lunch |
| 1:00pm | Workshop Commences |
| 4:00pm | Close |
Speakers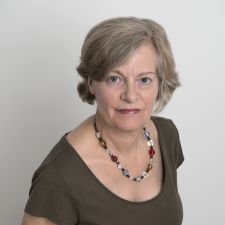 Veronika Weisweiller
Veronika Weisweiller, an accomplished facilitator and presenter with extensive experience in all aspects of business planning and administration, has designed and delivered a range of courses and presentations on topics as diverse as marketing, finance, disability awareness, quality control, and partnership working.

For existing and new businesses from a variety of sectors, her advice and consultancy has covered a wide range of issues and assisted businesses in marketing planning and research to enhance relationships and improve profitability.

Veronika has run market research projects in several countries into a range of fields over many years. Clients have included large corporations, public sector and SMEs.


Facilities
Visual display
Wifi
Refreshments provided
Enquiries contact
Questions about this event should be addressed to CMI Events at CMIEvents@managers.org.uk or by telephone on 01536 207485.