Webinar: Switching Off: Work-Life Balance in the Digital Era
Start Date: 14 Jul 2020
Start Time: 10:00 AM
End Time: 10:45 AM
Duration: 0 hour 45 minutes
Switching your computer off at the end of the working day is equally as important as switching it on when it starts.
Technology can help us to achieve the previously impossible — like keep a business running through a pandemic, for instance — but if we're not careful, it can also allow our work to leave us feeling constantly stressed, tired and unmotivated.
Join us for this free, interactive webinar with wellbeing and nutrition expert Emilie West, as she explains the four pillars that underpin self-care, and what you can do to safeguard your own, and your teams' wellbeing for improved motivation and productivity.
Emilie will be sharing top tips on:
How to look after each of the four pillars;
Spotting the key signs that one or more of the pillars needs attention;
Supporting your teams in looking after themselves, especially while working remotely.
Speakers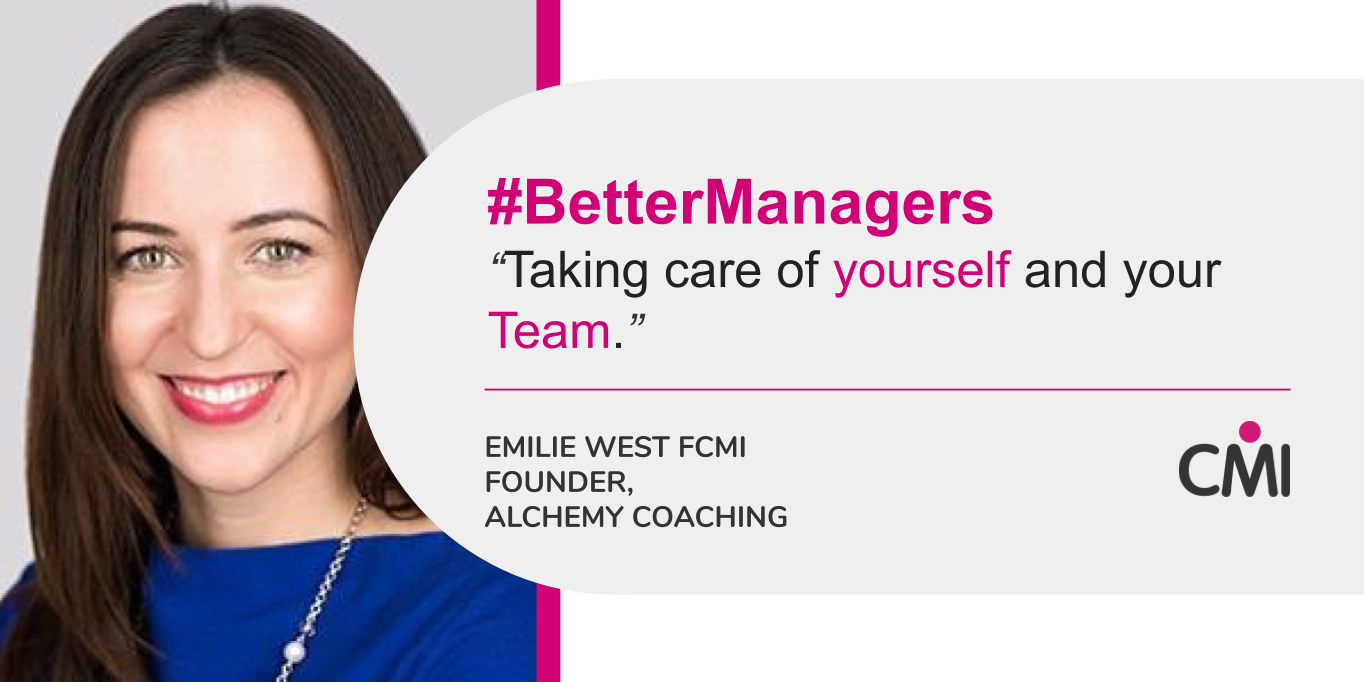 Emilie West FCMI
Emilie graduated from the Institute of Optimum Nutrition in 2006 and as a Nutritional Therapist works with companies and individuals to make a tangible difference to individuals health and resilience through practical and easy to make changes. Emilie has 14 years Investment Banking experience most recently heading up the Leadership Development and Wellbeing programmes for RBS Corporate & Institutional Banking, transforming leadership and wellbeing for 1000+ staff. Emilie offers coaching, training and business consulting services across a range of areas including wellbeing, career development, leadership and branding.
For more information see www.alchemycoaching.co.uk
Facilities
Visual display
Free event