Webinar: Back to work: Post-Lock down wellbeing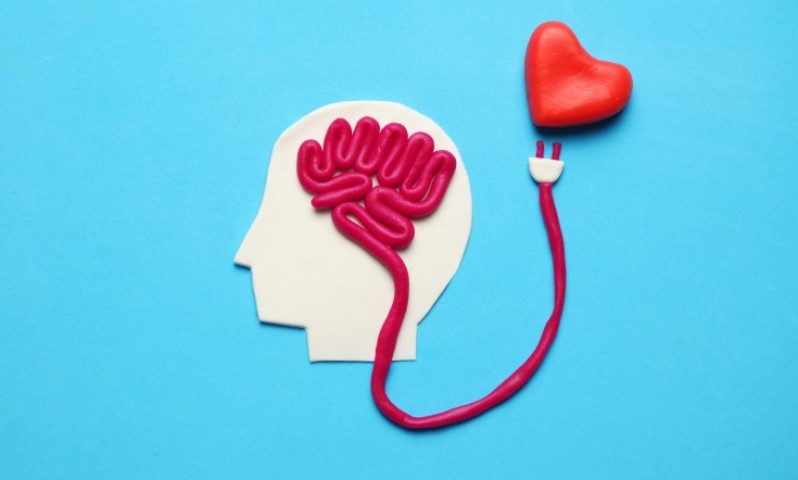 Start Date: 17 Jun 2020
Start Time: 10:00 AM
End Time: 10:45 AM
Duration: 0 hour 45 minutes
Capacity: 2500
If one good thing has come from this unprecedented crisis, it's that mental wellbeing — particularly at work — has been put on the Management & Leadership mainstage. It's resulted in an incredibly welcome focus on staff wellbeing, and organisations are more aware of their role in their employees' mental health than ever before.
But as we begin to make preparations to re-enter the workplace, a new phase of change and uncertainty awaits. Teams will be grappling with a whole range of worries — from job security, financial concerns and returning to work after being furloughed, to their health, and the health of their families, as they start to use public transport and mix with others again. A YouGov poll found that more than 60% of adults in the UK feel anxious or worried about COVID-19.
Join esteemed CMI Companion, Simon Blake OBE, CEO of Mental Health First Aid England, as he explores the vital role managers and leaders play in supporting the mental wellbeing of their teams, and answers your questions in a live, interactive Q&A.
Speakers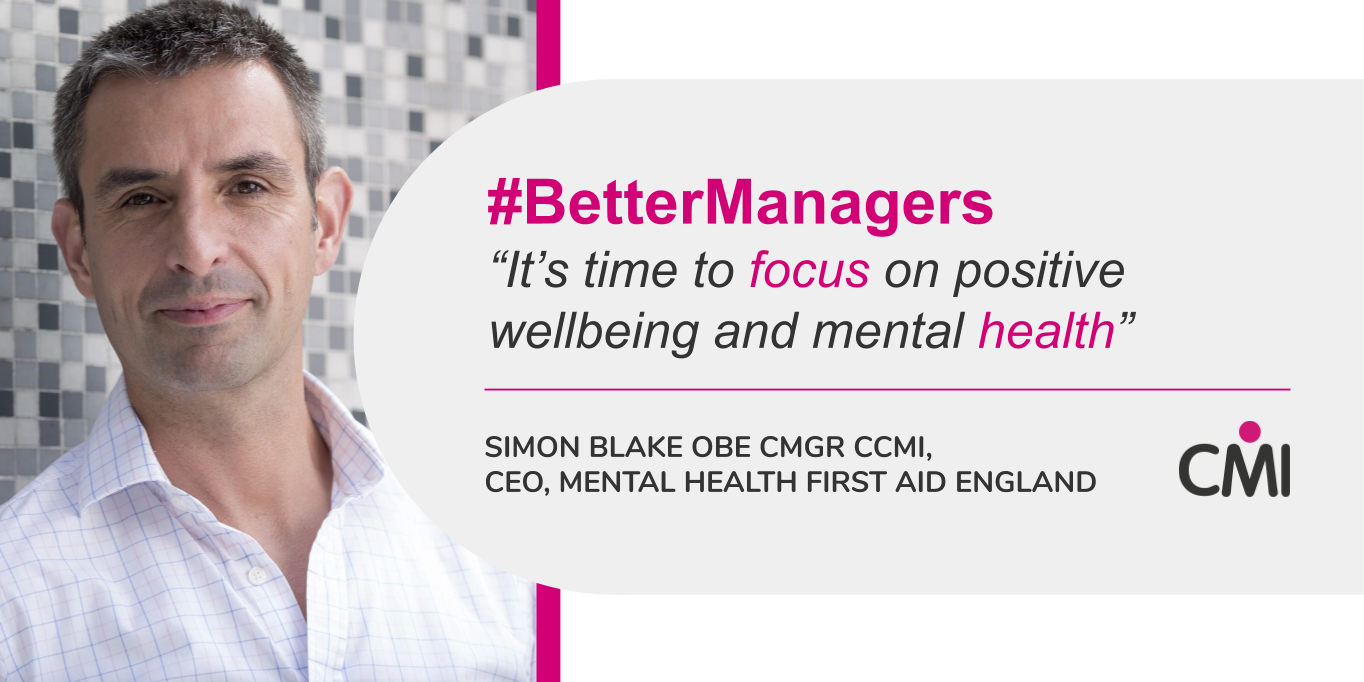 Simon Blake CMgr CCMI, Chief Executive Officer, MHFA England 
In October 2018, Simon Blake OBE joined Mental Health First Aid (MHFA) England CIC as Chief Executive Officer, leading the organisation to achieve its vision of normalising society's attitudes and behaviours around mental health, through training one in ten of the population in Mental Health First Aid skills. 
 
Simon has dedicated his career to working with young people and has a long track record of championing difference and creating platforms for people's voices to be heard. In doing this, Simon has worked on some of the most talked about and complex social issues of today; sex and relationships education, sexual and reproductive rights, volatile substance abuse, Personal, Social, Health Education (PSHE) and Citizenship and LGBTQ rights. He is driven by a passion for a better, more inclusive society where everyone can be themselves. 
 
With over 20 years working with young people Simon has been involved in several projects and initiatives to promote positive wellbeing and mental health. He has written over 40 publications on all aspects of PSHE and Citizenship. 
 
In his roles at the Sex Education Forum, National Children's Bureau, sexual health and wellbeing charity Brook and, most recently, as Chief Executive of the National Union of Students (NUS), Simon has considerable experience in balancing the competing agendas of various high-profile organisations and stakeholders, finding ways to build consensus and collaboration to achieve positive social outcomes. 
 
Simon received an OBE in 2011 for his services to the voluntary sector and young people. He is Deputy Chair at Stonewall, a Companion of the Chartered Management Institute and a Fellow at Windsor Castle Society of Leadership Fellows. He enjoys running, equestrian eventing and walks with his dog. 
Facilities
Enquiries contact
Questions about this event should be addressed to CMI Events at cmievents@managers.org.uk or by telephone on 01536 207485.