Personal and Professional Development Mini Conference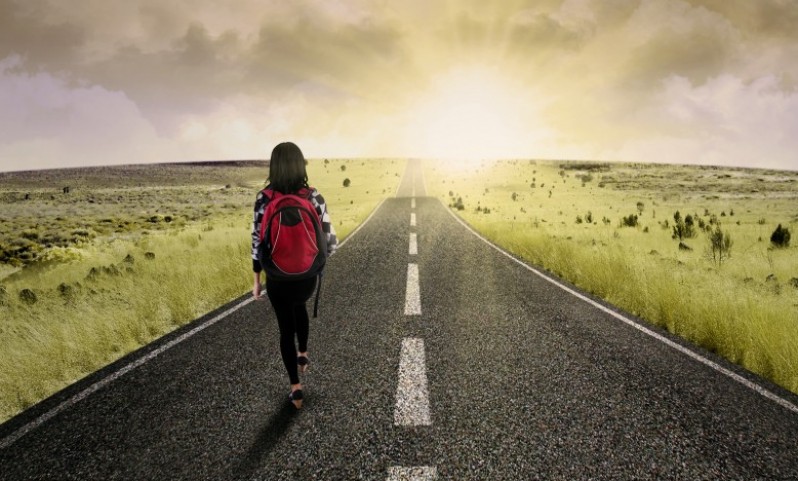 Start Date: 03 Mar 2020
Start Time: 12:30 PM
End Time: 6:00 PM
Duration: 5 hours 30 minutes
Capacity: 45
Venue: CMI, 3rd Floor , London, WC2B 6SR › View map
Member price: £50
Member price ?: £50
Non-member price: £60
Event Capacity: Full
Our opening session presented by the Chair of the CMI London & South East Regional Board highlights The Professional Progression and is aimed at opening people's eyes to where they might find opportunities for personal progression. Neil Constable drawing on both his work in the performing arts and CMI experience will open the mini conference looking at how to progress professionally, whether that is by gaining a management qualification and professional recognition such as Chartered Manager or addressing some of the constraining edges of the 'glass box', gender, ethnicity, age etc. This session is all about professional progression and is aimed at ensuring people are undertaking structured CPD to ensure that they are maintaining and developing their skills. With a light touch on process, coverage will be given to progressing to and using Chartered Manager as one way of enabling delegates to formally demonstrate their skills.
The Employment Options session explores the various ways of working that are available, PAYE, Contract, Agency, self employment, interim, consultancy etc. and would also touch on portfolio careers and interim and identifies value that a recruitment agency can add in this process and the pseudo mentoring support that they can provide for their candidates.
The Your Digital Profile session is aimed at ensuring that people are clear about being 'visible'. This helps their employer and also improves their employment prospects as many employers now check out prospective employees on the web before interviewing them.

The Consultancy session touches on the things that need to be addressed in setting up a Consultancy: Business and Marketing Plan; Financing; Delivery; Competency; etc. and the wider aspects of working for yourself.

The Value of Networking session is a 15 minute introduction to the purpose, techniques and pitfalls of Networking followed by a 15 minute practical session that bleeds into the break where delegates continue networking.

The Communication session will explain the benefit and skill of communicating clearly and effectively.

Robustness and Resilience: Work in the 21st Century is always delivered in a high pressure environment and can adversely affect our mental and physical health. This session will help to identify what skills an individual and a business can develop to manage the impact on health and wellness.

The Chartered Manager Session will showcase the benefits of attaining the Chartered Manager Award and talk briefly about the process.
Agenda
Time

Topic

12:30pm

Registration, lunch and Networking

1:30pm

Welcome
Zarina Naqvi FIC MCMI ChMC Institute of Consulting Champion on CMI London and South East Regional Board

1:40pm

Professional Progression
Neil Constable CCMI

2:05pm

Employment Options
Fudia Smartt

2:30pm

Your Digital Profile
Michael Lassman, Equality Edge

2:55pm

The Pros and Cons of being a Consultant
Veronika Weisweiller MIC, Chair CMI CPD and Institute of Consultants London Networks, Principal Poly - Contact

3.20pm

The Value of Networking
Philip Baker CMgr, MCIM
This presentation will be followed by a short structured networking session to allow you to meet a number of other attendees in a 'controlled' manner

3.50pm

Break
There will be an opportunity to continue networking in a 'safe' but less structured environment

4:05pm

Communication
Tara Furlong, Designing Futures Ltd

4:30pm

Robustness and Resilience
Julia Oyeleye, Health & Wellness Training Ltd

5:00pm

Chartered Manager Award
Valentina Lorenzon CMgr MCMI
A presentation about the benefits of being a Chartered Manager and the process to achieving the award

5:10pm

Panel Discussion chaired by Zarina Naqvi
Fudia Smartt, Valentina Lorenzon, Veronika Weisweiller

5:40pm

Questions, Summary and Close
Zarina Naqvi FIC MCMI ChMC, Institute of Consulting Champion on CMI London and South East Regional Board

6:00pm

Event Closes
Speakers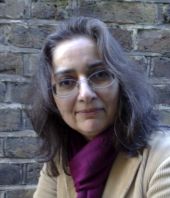 Zarina Naqvi
Zarina is a chartered management consultant and non executive director working with boards of directors across sectors and disciplines to leverage and optimise the whole organisation. She is one of the first consultants ever to be awarded Chartered status by the CMI and is an assessor. She founded and runs Maxima Associates, following a senior career in Finance in global companies such as USA TODAY, Intercontinental Hotels , Skandinaviska Enskilda Banken +++ which she left to set up businesses which she has now sold. Having been an owner manager, Zarina finds the idiosyncrasies of long established owner run business of particular interest and believes that a key element to creating a sustainable economy is to strengthen this sector.
She has a recent masters from UCL in Technology Entrepreneurship and is a fellow of the Institute of Consulting and their Champion on the London and SE Regional Board of CMI.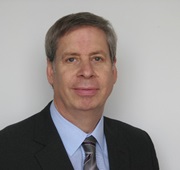 Philip Baker
Philip Baker is Vice Chair of the CMI London and South East CPD Network. Philip worked in design practice for 18 years, setting up a specialist subsidiary in 1994. Following a stint as Director of Health and Safety in a Consultancy Practice, Philip established his own consultancy in 2003. Effective networking is a key to the success of his business. Philip is a seasoned speaker on networking and has run a number of well received structured networking sessions for CMI and other organisations.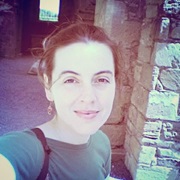 Tara Furlong
Tara Furlong, FSET, MBA, Adv Dip (Applied Linguistics), Adv Dip (Language and Literacy), BA(Hons) 1st class. Tara is Director of Learning at Designing Futures Ltd and is a specialist in English language, literacies and digital learning integrated into vocational and professional practice. She has been working in professional training, development and management for two decades including in relation to communication and presentation skills.
Michael Lassman
Michael is the founder of Equality Edge, an independent consultancy, working with clients to improve diversity and communication practices in both the real and virtual worlds, by so doing, maximising business benefit for time invested in social media activity.

He is a dynamic presenter and facilitator offering a creative approach to using various social media platforms as online marketing and communication tools. He helps people to raise their personal and organisation brand reach and value through effective use of their chosen social media.

Supporting the growth of online communities is a passion, which has led him to become a serious blogger, an effective user of many social media platforms and an established LinkedIn trainer and strategist.

He is the Chairman of the Federation of Small Businesses Greater London Region.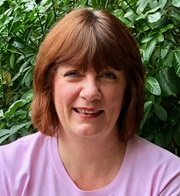 Julia Oyeleye
Julia, a Health and Wellness Consultant, adult education lecturer and in-house complementary therapist for a leading law firm will talk about the real effects of stress on the human body and mind. She will share her knowledge of natural health techniques from her past 20 years in clinical practice that are proven to support people to adapt to stress and live life from a place of prevention.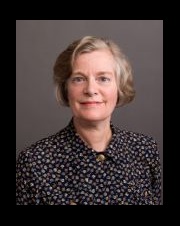 Veronika Weisweiller MIC
Veronika Weisweiller has a wide portfolio of business experience.
Following language studies, a spell as an interpreter and owning a language school, she ran market research projects globally for many years.
For the last 20 years, as a business adviser/consultant, drawing on her experience in all aspects of business planning and administration, Veronika has supported business owners and staff in a range of sectors on their journeys of business startup and growth. She is a Director of the Federation of Small Businesses.
A qualified trainer, Veronika has designed and delivered a range of courses, including on ´Setting up a Consultancy.´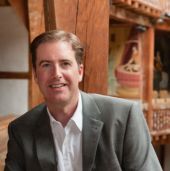 Neil Constable CCMI
Neil Constable was appointed Chief Executive of Shakespeare's Globe in October, 2010. Shakespeare's Globe is a unique international enterprise and educational charity dedicated to the exploration and understanding of Shakespeare through education and performance. The reconstructed iconic Globe Theatre has become one of the most popular visitor destinations in the UK, annually welcoming over 1 million visitors and audiences from all walks of life and from many different countries. In 2017 Neil was named alongside Emma Rice, the Globe's Artistic Director, as the joint 10th most influential people working in theatre and the performing arts in The Stage's Top 100.

Neil trained in Stage Management & Technical Theatre at Guildhall School of Music & Drama and has worked extensively in the theatre and arts industry for 30-years, latterly running cultural organisations. He is Chair of the London & South East Regional Board and a Companion of the Chartered Management Institute, a Member of Society of London Theatre, a Member of Creative Industries.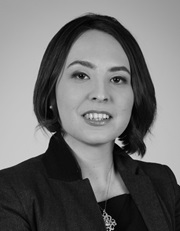 Valentina Lorenzon CMgr MCMI
Valentina is an international family business expert, mainly focusing on multigenerational planning. For the last 15 years Valentina has been working both within her own family business based in Italy and with clients all over Europe and has extensive, first-hand experience in legacy transfer, cross-generational collaboration and intergenerational mindsets.

Having lived and worked across multiple European countries including Italy, France and Germany, Valentina is a strong advocate of cultural awareness as a way to increase business success on an international level. She is also passionate about promoting excellence in entrepreneurship and management, especially within the family business sector.

Valentina is a Chartered Member of CMI, a Fellow of the RSA and a member of the Worshipful Company of Management Consultants.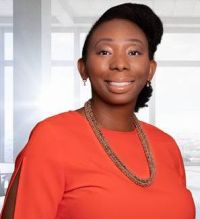 Fudia Smartt
Fudia is an experienced employment lawyer, coach/trainer and public speaker. Having worked in a number of highly regarded employment practices in London, she has now become a self-employed consultant solicitor. She is therefore able to advise on and discuss the consultancy experience from both a legal and practical point of view. As an employment lawyer, she acts for employers of all sizes and employees on all aspects of employment law, covering the entire employment life-cycle. In her capacity as a trainer, she also works with organisations in helping them avoid employment issues arise in the first place.
Additional Information
Buffet lunch from 12.30pm
Facilities
Wifi
Refreshments provided
Enquiries contact
Questions about this event should be addressed to CMI Events at CMIEvents@managers.org.uk or by telephone on 01536 207485.