Webinar: Navigating Digital Change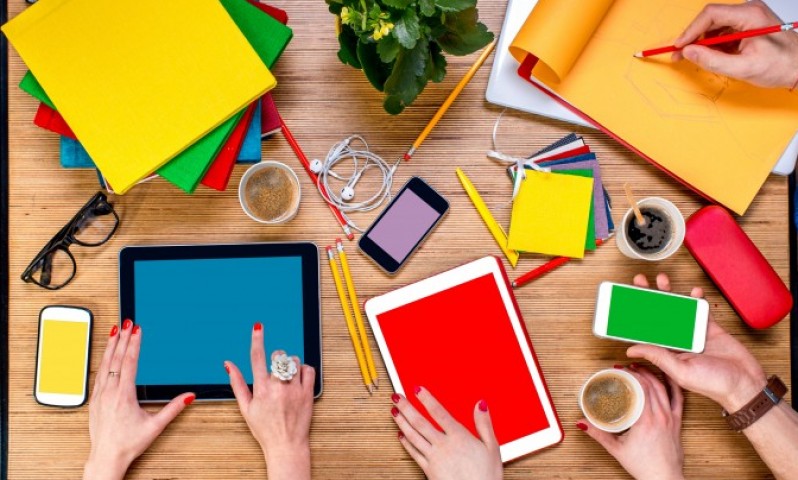 Start Date: 06 May 2020
Start Time: 12:00 PM
End Time: 1:00 PM
Duration: 1 hour
Capacity: 1000
More and more of the change we navigate as both individuals and within our organisations have a predominantly digital focus. The recent outbreak of the COVID-19 epidemic has showcased the value of IT and digital transformation to organisations and how individuals depend on digital services. The IDC estimates spending on digital transformation will reach worldwide spending of $2.1 trillion by 2021 (source: www.idc.com). Ensuring we implement digital change effectively and deliver appropriate change management activities to ensure it sticks, requires a unique approach to ensure they deliver the anticipated functionality and benefits from operating in an increasingly digital world.
In this webinar, we are joined by two Consultants from Oaklin, an independent management consultancy that specialises in navigating complex digital change agendas. Katie Kelly (Change Management SME at Oaklin) and Chris Tuck (Oaklin's Head of Digital Transformation) will be joined by Steve Harris (Head of Digital, Marketing, and Integration for SSE Energy Services) to explore how organisations can make the most of their digital investments, put them right if at first they do not succeed, and enable real adoption across their teams.
Speakers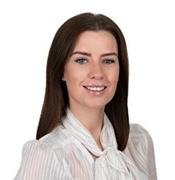 Katie Kelly
Change Management Subject Matter Expert at Oaklin.

Katie is a passionate and dynamic Business Transformation leader who is obsessed with the human side of change and continuous improvement. Katie is a Management Consultant at Oaklin and has successfully led numerous change management workstreams for Digital Transformations across a breadth of industries both as an external consultant and through change management lead roles internally. Most notably Katie was pivotal in kick-starting the Metropolitan Police Service's move to digital policing at the very start of her career and since then has led transformations in digital recruitment tools for international retailers, digitising the end-to-end customer journey at a financial services organisation and a technology overhaul at a global legal firm, amongst many others.

Katie also sits on the CMI London Board as the Women's Network Hub lead. Katie is passionate about ensuring traditionally under-represented groups have a voice and support network in the workplace, particularly in industries and functions where the challenge of workforce diversification may be further compounded, such as Digital and technology.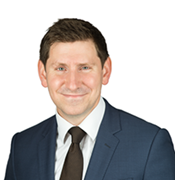 Chris Tuck
Head of Digital Transformation at Oaklin.

As Oaklin's Digital Transformation Lead, Chris' goal is to help clients take advantage of modern technologies and ways of working to shape, and accelerate delivery of, their digital transformation strategy. Whether the strategy is to harness insight from data, accelerate the journey a product or service takes to market, migrate applications to the cloud, improve the performance of a digital platform, or experiment with AI and machine learning, Oaklin can help you every step of the way.

Chris is an Oaklin Consultant with over 15 years' consulting experience, leading teams and advising on major IT and Digital change programmes, with a specific focus on helping his clients get their programmes 'over the line'. He has experienced first hand the positive effects of change management 'done well' and equally seen what happens when people aren't effectively brought along as initiatives attempt to move forward. Chris is Agile (Scrum Alliance) and SAFe (Scaled Agile) certified. He is a DevOps enthusiast and has authored multiple articles on and around the topic.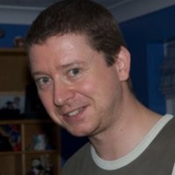 Steve Harris
Head of Digital, Marketing, and Integration for SSE Energy Services.

Steve is a Senior Digital & IT professional with 16+ years' management experience in the travel and utilities sectors. Naturally curious and thrives on continuously developing himself and his team. As a digital evangelist, Steve enjoys challenging the 'traditional' and focusing on the people-side of delivery, which is what 'really counts'. Experienced in successfully managing and delivering multi-million pound programmes and initiatives with multiple vendors, independent contractors, and permanent staff.
Facilities
Enquiries contact
Questions about this event should be addressed to CMI Events at CMIEvents@managers.org.uk or by telephone on 01536 207485.
CPD Points: 1