Do you have the change management skills to succeed in today's volatile environment? We take a closer look at some core tools that ambitious managers need to acquire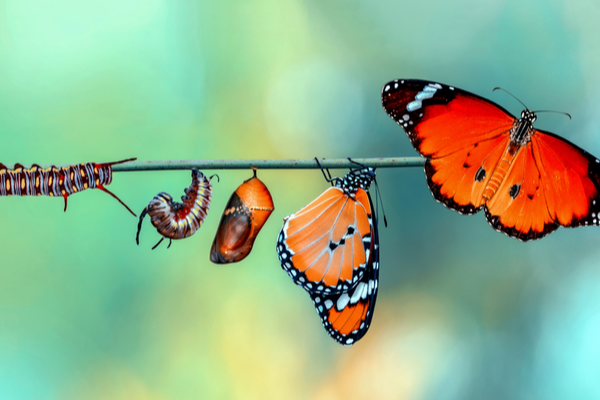 Managing change is at the core of what leaders do – and never has this been more true. Over the past couple of years, managers and leaders have been hit by a series of 'once-in-a-generation' shockwaves which are changing how we work, disrupting supply chains, bringing neverending uncertainty and forcing prices up. In such a volatile era, change management skills and tools are vital to ensure business continuity and maximise effective collaboration.
First off, let's make sure we're all on the same page
Change management specifically refers to the coordination of a structured period of transition from one situation or state to another in order to achieve lasting change within an organisation. 
Of course, this can vary in scope – from small, continuous improvements to existing processes (as in the Japanese idea of kaizen) to radical overhauls of organisational strategy. Sometimes these changes are proactive, anticipating future events before they happen; other times they must be reactive in the face of unexpected events, which many managers have become well acquainted with over the past couple of years.
The phases of change management
Change management usually involves a process of: 
recognition of a trigger indicating that change is needed; 

clarification of the end point, or where we want to be; 

planning how to achieve the change; 

accomplishment of the transition; and 

maintenance work to ensure the change is lasting. 
In other words: Where are we now? Where do we want to be? How will we get there? And how will we keep it up?
Watch this: How to meet the challenge of leading people through turbulent times
Many thinkers and organisations have researched and fine-tuned the steps in this process to achieve maximum efficacy. The entire process can be broken down into four overarching phases: understanding, planning, engaging and evaluating. Read on to learn more and find resources to support you at each stage of the process.
Keep reading for the vital resources you need to navigate change
Register for Free Access
Not yet a Member, Subscriber or Friend? Register as a CMI Friend for free, and get access to this and many other exclusive resources, as well as weekly updates straight to your inbox.
You have successfully registered
As a CMI Friend, you now have access to whole range of CMI Friendship benefits.
Please login to the left to confirm your registration and access the article.