"Allyship is more than just saying, 'We are pro-LGBTQIA+'". It's about active buy-in and a willingness to learn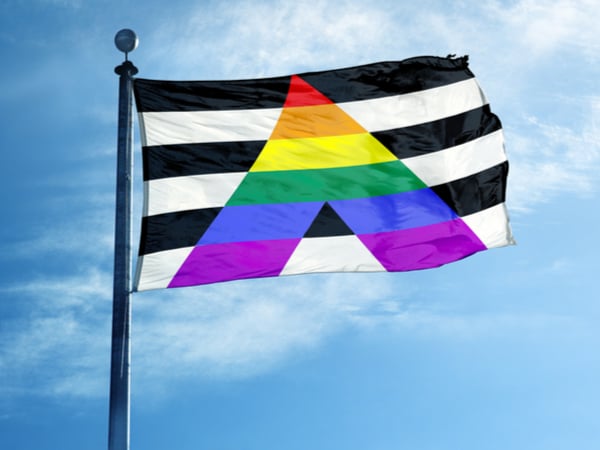 When Anthony Smith-Wells first joined Birmingham tech firm Advanced, he didn't initially tell anyone he was gay. While he is out, he didn't feel comfortable being open about his sexuality in the office and there was no support network to turn to.
"The gay community doesn't really have a lot in terms of representation in Advanced, especially on the C suite," explains Anthony, who is the Channel Partner Sales Operations Manager for the company's Human Capital Management department. "It didn't feel like a good environment to be open and out – the misogynistic banter from some of the team felt like being back at school sometimes."
So when Advanced asked if there were any minority groups that felt underrepresented in the company in the wake of 2020's Black Lives Matter protests, Anthony raised his hand. He was aware that there might be others who felt the same as him and he therefore offered to start a group for the LGBTQIA+ community. Team Rainbow offered a safe space for workers to discuss their experiences, anonymously if they wished, and any issues raised could be fed back to management in order to find a solution.
Want to learn more?
Head to our Sexual Orientation and Gender Identity hub for our latest research and resources on LGBTQIA+ issues in the workplace.
Explore now
Since the group was founded, it has helped drive a number of policy changes – from working with LGBTQIA+ equality groups such as Stonewall to ensuring its recruitment processes don't discriminate, to showing support for the community by taking part in the Birmingham Pride parade in September.
Keep reading to discover what allyship means and actions you can take to foster it
Register for Free Access
Not yet a Member, Subscriber or Friend? Register as a CMI Friend for free, and get access to this and many other exclusive resources, as well as weekly updates straight to your inbox.
You have successfully registered
As a CMI Friend, you now have access to whole range of CMI Friendship benefits.
Please login to the left to confirm your registration and access the article.