Sometimes taking the next step in your career can require a little help. Here we look at some of the biggest ways a coach can help you with your career progression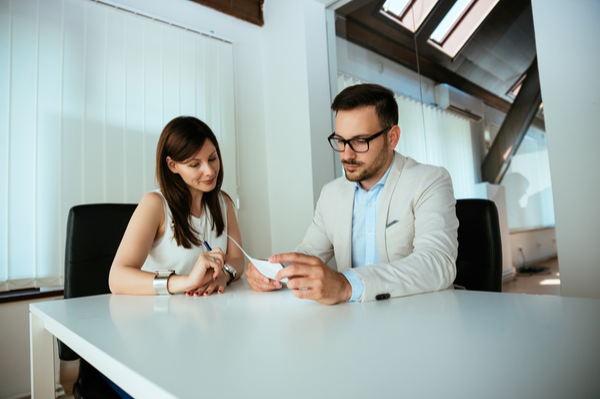 1. Do You Have Any Time to Think?
How many hours do you set aside to reflect, think and plan? If it's a constant battle to conquer your to do list, it's time for coaching. Coaching provides that critical confidential space for thinking…as opposed to doing. Don't book a coach if you want to list complaints – a good coach helps you determine what's in your control and decide what is best for you.
2. Do You Find Yourself Thinking "i Should….or I Wish…."?
'Shoulds' may be labels for changes your conscious mind accepts, yet somehow, you keep reverting to your current pattern of thinking or behaviour. 'Wishes' are often wistful expressions of goals you have yet to tackle. A good coach will enable you to transform "I should" into "I am" and grant your own wishes. Don't book a coach unless you are open to being challenged about thinking patterns that might unconsciously be barriers to your dreams.
3. Are You Stuck at a Crossroads?
If there's an imminent choice you need to make, or even a choice you've put off for a while, it's a good idea to get a coach. These personal junctions can unfold at any time during a career. There are stages where crossroads typically appear such as timing of families and career moves, or considering your legacy. Others you might consult will inevitably have their own agenda – a coach will focus on your agenda.
Don't book a coach if you are looking for advice – a good coach won't tell you which path to follow – rather they'll help you be your own best advisor.
4. Is It Time to Step Up to a More Strategic Role?
Whilst it is easy for us, intellectually, to grasp how different managerial levels map to levels of strategy, what often happens is that managers continue to devote time and effort to tactics. The challenge becomes to let go of things we are good at to devote time to new areas that take us away from our 'comfort zone'. Coaching supports you tackle dilemmas in making any shift.
Coaching is a conversation with a purpose; don't book a coach if the time isn't right for you to act.
5. Been Overlooked for a Key Project or Role?
It's clear that where people are equally skilled it's their image and profile that determines whether they land that promotion or project. Coaching provides that confidential thinking space to help ambitious managers craft their image and raise their profile. I can't tell you how many clients I have worked with who land that dream role within months.
Don't book a coach if you feel angry that networking and influencing your stakeholders should even count.
6. Already at the Top of Your Game, Still Want Even Better Results?
Want to develop your career further but have little time for further training? Of the 'training' options available none except coaching are sufficiently tailored to make the best use of your precious time.