Leave entitlements are still proving a headache for managers months into the pandemic. What are the actual rules, and how are they best applied?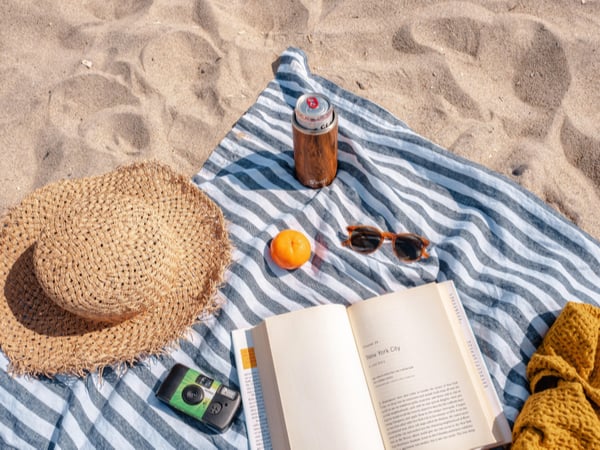 Richard Michie, founder and CEO of small agency The Marketing Optimist, has been carefully managing leave for his small team since lockdown began. With a skeleton staff of three and the expectation of an increase in work towards the end of this year and beginning of next, he cannot afford to allow too much leave entitlement to carry over. "It may well be our busiest time, and suddenly everyone has more holiday to take – that's going to cause some problems."
Michie also didn't want to interfere with his team's holiday entitlement, so focused on regular communication with his staff. "I encouraged people to take holidays. Some of my staff have taken leave. I've tried to be flexible – I'm happy to carry some holidays over into next year's holiday attachment if you can't use more in this year. However, I cannot take all the holidays across."
Even at this stage of the pandemic, annual leave is still causing headaches for managers – along with a host of other people management issues. There is some confusion over holiday accruals for furloughed staff, and there's also a concern about staff wellbeing. Most of the issues covered in our previous article on the subject still stand, with the additional complexities of furlough changes to deal with.
Furlough and holiday accruals
The long and short of it is, if your staff are furloughed, they're accruing leave. However, furloughed workers can take leave without it disrupting their furlough. If you decide to require your furloughed staff to take leave, consider whether they are under any restrictions, such as the need to self-isolate, that would prevent them from relaxing.
Sebastian Mattern, director of Tiger HR, explains that the general legislation on annual leave sets out that:
An employer has to ensure that staff take their annual leave
An employer is able to stipulate when an employee takes annual leave by giving at least twice the amount of notice than the period they wish the employee to take (so if an employer wants an employee to take one week holiday they must give notice of that two weeks before)
An employer is able to cancel an employee's holiday by giving notice equivalent to the period of holiday (so for one week holiday to be cancelled the employer has to tell the employee one week before)
An employee may cancel booked annual leave with agreement of the employer
If an employee is sick during a period of annual leave then they are entitled to cancel those days where they are sick and have them "credited back" to their allowance.
These basic rules still apply to furloughed workers. "However, requiring an employee on furlough to take annual leave causes a headache for an employer – holiday would have to be paid at the employee's normal wage."
As explained in our previous article, the government has temporarily amended the Working Time Regulations so that employees' annual leave can now be carried over from 2020 to 2021 and 2022 where an employee could not 'reasonably' take holiday. However, with expectations of more work once lockdown eases, that is not necessarily an attractive option for employers – particularly for smaller teams and those that have had to reduce their headcount.
"If a business retains the same number of employees next year but those employees are suddenly able to take more annual leave, then clearly there will be fewer working days available during the year," says Steve Arnold, CEO of absence intelligence tool e-days. ".... To combat this scenario, companies may have to recruit in order to deliver the same level of service. With more employees comes more cost, which many businesses may not be prepared for."
If possible, try to plan ahead and map out where the pressure points might be. Use that as a basis for managing leave – it could be that you set in place rules in which only one member of the team can be off at a time for certain periods where the workload is at its highest. Tread carefully, however – this is still an incredibly stressful time for staff, and leave is one way to help maintain employees' wellbeing.
"With the weather getting better, staff should still be registering time out to spend time away from the work regime," says Arnold. "This crisis will be adding all sorts of pressures that many will be unaware of. Have the conversation with teams to stress how important downtime still is."
Financial reporting issues
Some businesses still have fairly basic systems for managing annual leave, says Arnold. This has already created issues with accurate reporting of annual leave accruals in financial reports under FRS102 for SMEs. Arnold believes this issue will be much worse after the pandemic. "With the increased number of workers carrying leave forward and the inevitable calculations that will need to be done regarding accrued annual leave for the balance sheets, the issue will be exacerbated."
As someone in the HR tech sphere, Arnold hopes this will result in businesses taking their HR processes more seriously, and investing more in the systems they use. "A company with 250 staff will process approximately 4,000 requests and approvals for annual leave per year. With the extra leave entitlement following the new carry-over ruling, these requests could be increased by up to 50%. With this in mind, it will be even more important for businesses to have robust systems in place to facilitate the booking and entitlement deductions process."
Here's the latest government guidance on holiday entitlement.
If you found this article useful, why not get access all our Insights and more for as little as £5 a month? See our subscriber levels here.
You might also like these posts on this topic:
Don't miss out - get notified of new content
Sign-up to become a Friend of CMI to recieve our free newsletter for a regular round-up of our latest insight and guidance.
CMI members always see more. For the widest selection of content, including CPD tools and multimedia resources, check out how to get involved with CMI membership.