Article:
A guide to apprenticeships for future leaders
Wednesday 22 August 2018
As GCSE students consider their future, here is a simple guide to apprenticeships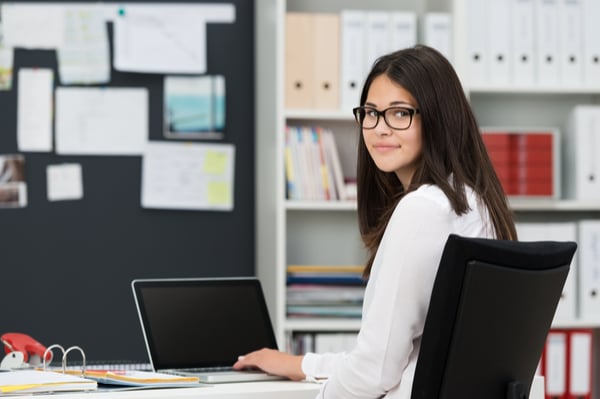 In the wake of GCSE results day, CMI Insights answers the most common questions about apprenticeships.
What is an apprenticeship?
Apprenticeships are structured training programmes that give apprentices real-life working experience in their chosen industry. In addition to on-the-job technical training under the guidance of a recognised employer, apprentices also earn nationally recognised qualifications on one of 150+ different apprenticeship routes available.
The programmes are open to anyone aged 16 or over, and typically last for up to four years (dependant on the course chosen). Apprentices are entitled to a minimum hourly rate of £3.70 if they are aged under 19, or in their first year of study. This then rises to the national minimum wage. That said, in practice many employers pay apprentices between £150 and £190 per week.
In a recent interview with the CMI, Euan Blair, founder of WhiteHat – a consultancy that supports and places apprentices – described apprenticeships as "an outstanding alternative to university."
Can I get a degree through an apprenticeship?
Yes. Combining the best of higher education and practical experience, students on Degree Apprenticeships benefit from studying a bachelor's or master's degree course while also working for an employer – without having to spend a penny on tuition fees.
Launched in 2015, Degree Apprentices are employed for a minimum of 30 hours a week and spend at least of 20% of their time in external training, such as attending lectures and seminars or working on distance learning modules.
The Chartered Management Institute offers a work-based course aimed at supporting the next generation of industry leaders named the Chartered Manager Degree Apprenticeship (CMDA).
How is an apprenticeship funded – and why are people talking about them?
In 2017 the government changed the way that work-based training was funded. All employers with a total salary bill of more than £3m were required to pay into a fund that could be used to train new and existing employees. The fee is known as the Apprenticeship Levy.
This means an employer could meet the estimated £27,750 cost of tuition fees for a degree – so it's understandable why there's a buzz about it. In a recent CMI survey, degree apprenticeships attracted a surge in support from parents. More than 52% of those surveyed said they were put off by the cost of traditional university degrees.
How can I find an apprenticeship?
Nine in ten managers believe that apprenticeships offer a way to boost employees' skills and make businesses perform better, but there's still a delay in apprenticeship places being made available because employers are replacing existing training schemes.
Don't despair: you can find out about new apprenticeship opportunities here. It's also worth contacting employers you are keen to work with to see if they offer this kind of training.
Are apprenticeships an easy alternative to university?
No. Apprenticeships are monitored by the likes of CMI to ensure standards are high. CMDA apprentices study for up to four years, developing high-level management skills and learn how to run successful businesses.
It's hard work. Andrew Anderson is a team leader at ICBC Standard Bank who is doing his Level 5 apprenticeship with Corndel. He says the workload requires plenty of commitment to succeed. "You have a full-time job, and studying and exams to do."
For this reason, apprenticeships are often a fast track to success.
Barclays' apprentice Afam Sadiku chose to focus on his love of business, enrolling on a foundation apprenticeship with the multinational bank. Within six years he has become an award-winning member of the company's Premier banking team and has worked his way through the CMI-accredited apprenticeship levels. "What you find with this kind of programme is that it makes people mature very quickly," said Sadiku.
Is an apprenticeship right for you?
Find out more: The CMI portal for apprentices
Image: Shutterstock