More and more countries and companies are adopting or piloting a four-day working week for the same pay. Can it work? And if so, how? Some pioneers weigh in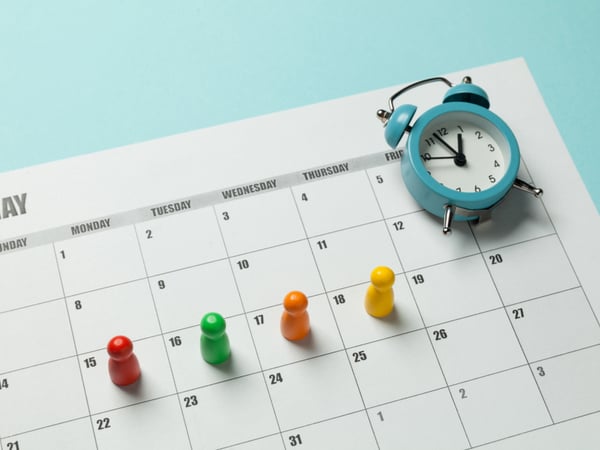 Iceland has piloted it, Spain and the UK are trialling it, Japan has proposed it and the United Arab Emirates are set to announce it. Hundreds of companies across the world are starting to introduce it, including Panasonic, Unilever, technology company Bolt, and Durham-based Atom Bank.
We're referring to the four-day working week – the "next, logical and long overdue step" after moving from a six-day to a five-day working week nearly 100 years ago, according to Joe Ryle, campaign director of the 4 Day Week Campaign.
Competitive advantage
The benefits are clear: improved work-life balance, productivity gains, reduction in sick days, and a healthier, happier workforce. There's also environmental benefits due to reduction in carbon emissions. And from a recruitment perspective, desirable working patterns such as the four-day week can improve talent attraction and retention rates.
"A Be The Business survey found that up to 20% of UK companies are also considering it," Joe explains. "It's also gained a lot of political support too and polling shows it's more popular than ever."
A CMI poll this month revealed that 46% of managers report their organisation will be considering implementing a 4 day week in the future. Additionally three quarters of manages personally were in favour of a four day working week.
It's no wonder: after a highly volatile two years, companies offering a shorter working week on the same pay will have the competitive advantage.
Keep reading for advice on implementing a four-day week in your own company
Register for Free Access
Not yet a Member, Subscriber or Friend? Register as a CMI Friend for free, and get access to this and many other exclusive resources, as well as weekly updates straight to your inbox.
You have successfully registered
As a CMI Friend, you now have access to whole range of CMI Friendship benefits.
Please login to the left to confirm your registration and access the article.