Article:
Beating Discrimination: UK LGBT Voices Set New Workplace ethos
Wednesday 24 July 2019
To Challenge Discrimination in Your Workplace, You Could Do Worse Than Learn From These Champions of the LGBT Community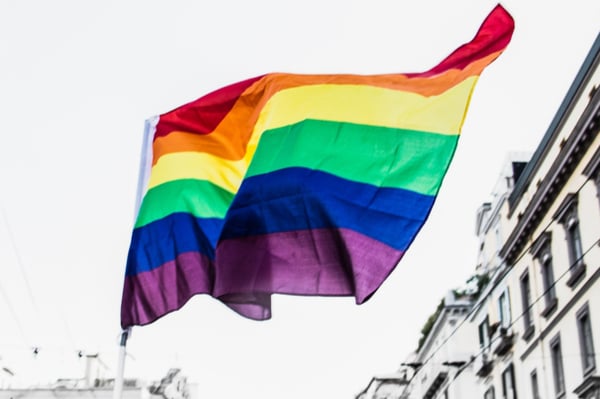 According to figures from the Office for National Statistics, around 1.1 million people in the UK now identify as part of the LGBT community. LGBT stands for lesbian, gay, bisexual and transgender. As members of this community swell, so too does the letters in its acronym, now encompassing most aspects of sexual identity (even allyship).
While society as a whole is more supportive than in the past, it seems many workplaces are still failing to recognise those who identify as LGBT – potentially missing out on their skills and potential as a result.
According to the Equality Group consultancy, 34% of LGBT professionals don't disclose their LGBT status at work for fear of underlying prejudice; some 19% of these professionals feel they have missed out on professional development as a result. This is an issue that should certainly be of concern to managers seeking to get the most out of their employees.
It certainly seems as if workplaces are not fully on top of providing the support and a culture in which LGBT employees can thrive. A survey by the Chartered Management Institute (CMI) found that only half (52%) of managers say their employer collects data or sets targets on sexual orientation, and 60% have never received any training on building LGBT-inclusive workplaces.
Employers that currently fail to nurture such talent would do well to consider the careers of some of the individuals profiled below, who have risen to senior positions in organisations and are now helping to demonstrate the benefits of cultivating an LGBT0-inclusive culture:
David Hynam
The openly gay CEO of health firm Bupa, David Hynam has implemented a number of measures designed to allow people to bring their whole selves to work. These include setting out a code of conduct, making it clear that everyone should be treated equally, and launching an 'Everyone Welcome' pledge to encourage applications from people of all backgrounds. Hynam says that he has a "strong personal belief that the determination of success should be driven by capability and not through bias." He is also a supporter of the employee-led recruitment firm DiverCity, which helps match jobseekers with diverse-friendly organisations, and regularly speaks about the topic of diversity and inclusion in the media.
Lisa Wainwright
The CEO of GB Basketball, Lisa came out when she was at college and was the first openly gay CEO in the UK sports sector. She recently signed the Charter against Homophobia in Sport and met the prime minister, where she oversaw a training session given to all staff at 10 Downing Street. She has also run sessions with LGBT speakers at Loughborough University and set up a Duty of Care Ambassador for basketball, where sportspeople or staff can bring up any issues. She has also spoken about her own experiences at the first Stonewall Rainbow Laces Summit and helped UK Sport with its work in supporting the LGBT community in Namibia.
Amanda Mckay
Amanda is quality director, major projects, at UK-based construction firm Balfour Beatty. An out transexual woman, she currently co-chairs both the company's women's network and the LGBT and Allies network. She speaks at and runs networking events, mentors others in the LGBT community, and develops the company's policy and guidance for trans-inclusivity in the workplace. She is also active in other LGBT events, including acting as the Scottish lead for the National Trans Police Association, being a member of the BTP Independent advisory group, and volunteering for WiN UK, with the aim of helping to "remove barriers, actual or perceived."
Jim Herbert
The global lead partner, enterprise client group, at Aon, Jim Herbert has been influential in creating an inclusive culture at Aon since joining in 2008. He acts as executive sponsor of the Pride Alliance network. Practical measures include making Aon's private healthcare cover trans-inclusive, providing cover for gender dysphoria. The company sponsors Stonewall's TeamPride initiative, which has helped to fund its Rainbow Laces campaign. In 2019, Herbert was named winner of the corporate ally award at the British LGBT Awards.
Read more about CMI's research on LGBT inclusivity in this recent press release. You can also browse Insights to find our article on how to develop a diversity scheme and promote a truly inclusive workplace culture
Image: Sara Rampazzo Unsplash