Article:
Brexit and Employee Uncertainty: a First-steps Guide for Managers
Tuesday 12 November 2019
What Can You Do to Be an Effective Brexit Manager?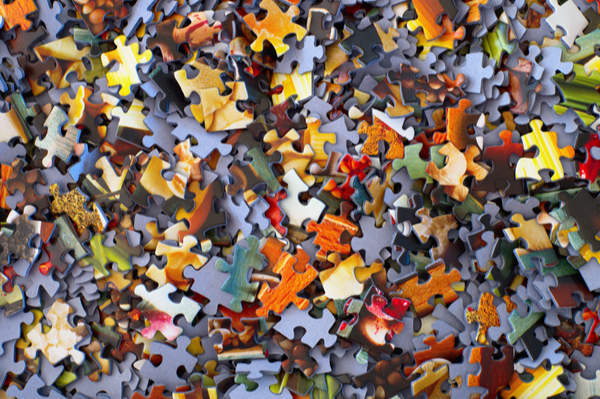 When the UK went to the polls on 23 June 2016 and voted to leave the European Union, few expected that Brexit would still be dominating the headlines more than three years later.
Fast forward to November 2019, and new Prime Minister, Boris Johnson, has won a vote to hold a snap election after being forced to request a further Brexit extension from the EU, now set for the end of January 2020.
What does this continuing uncertainty mean for managers? How do you prepare for a future when you have little idea what it will look like?
CMI research shows that six out of ten middle and senior managers have not been involved in Brexit planning – yet, despite this lack of involvement and a lack of information, their employers will look to them to deliver plans in their organisations, as well as continue to deliver results.
Ann Francke, CEO of CMI says: "Brexit is fundamentally about dealing with change and ambiguity. So trust is key. The best way to build trust is to engage people in the change and be open – not to shut them out.
"Business leaders and managers must now focus on the areas that they can control, accepting that the politics of Brexit will continue past the general election and run for many years to come.
"Managers must find solutions to the immediate issues raised by Brexit."
Engage Your People
When it comes to Brexit preparations, your employees should be top of the priority list.
CMI research has shown that around one in four managers are concerned about the retention and recruitment of EU workers, for example. "In terms of human resources, EU nationals working in the UK must be given the correct guidance that is already available by the government to remain living and working in the UK," says Francke.
Allianz UK has already engaged their workforce around Brexit, with the insurer offering high level general support, as well as in-depth workshops with immigration lawyers. "For employees, and their dependents, there is an opportunity for a free 1:1 legal viewpoint of their own specific situation," says Emma Saunders, the insurer's head of resourcing. "As many employees travel regularly we've also been providing travel advice for work and leisure… "Brexit is another uncertainty in an already complicated world so we think it's very important to offer employees avenues to manage their stress."
Then there's your staff's mental wellbeing. Earlier this year the job website Glassdoor estimated that 48% of UK workers were concerned that Brexit might threaten their job. Stephen Pierce CCMI, Deputy Managing Director and Chief HR Officer at Hitachi Europe, has compared Brexit to a giant national change programme (and we all know how unsettling they can be). A recent CMI survey, however, shows that around half of managers have never had any training on managing mental health in the workplace.
The insurer AXA has been active in supporting its staff through the uncertainty and confusion created by Brexit, posting updates and advice on the company's intranet via a "Brexit hub". The company also has a free and confidential helpline to support their staff, as well as a range of interactive mental health tools.
"To complement that, we have a network of mental health first aiders," says Lucinda Charles-Jones, HR director for AXA UK & Ireland. "More than 130 AXA employees across all our UK sites have received training to act as a point of contact for anybody who may be going through a rough patch. They can give practical tips or guide their colleagues to appropriate help."
Brexit also has a productivity dimension, says Ann Francke. "Managers and leaders need to think about productivity post-Brexit. We will be facing skills shortages, so we must boost managers' and employers' confidence and skills. It will be more important than ever to train your employees and invest in your own training -– using available budget or your Apprenticeship Levy."
Finally, there's diversity. "This will pay even bigger dividends in light of the skills shortages and ambiguity," says Francke. "Diverse teams take better decisions and can help reduce the risks an organisation faces by considering more and broader points of view."
Francke's message to managers in their Brexit preparations: consider taking more, bolder steps to recruit from under-represented groups such as women returners, older workers and ethnic minorities.
To help you start these key conversations and get the ball rolling on planning, CMI has produced guides to holding difficult conversations and managing up.
Ask the Right Questions
Once your people are engaged, it's time to start asking some fundamental questions and do some deep Brexit planning. You may find this prospect daunting but, by investing time now it will pay dividends as we approach the new January 2020 deadline.
As a starting point, here are some key questions:
Does our company supply and/or receive goods and services from the EU? If yes, do we now need to look at alternative routes to procure goods and/or supply our consumers?
Do we have any workers from the EU? If yes, how can we support them and ensure they continue to have the right to work in the UK?
Is our supply chain exposed to the EU? And what about our suppliers, do they source anything from Europe? If yes, what procedures do we have in place to mitigate against border delays and any increase in tariffs?
Do we need to stockpile any of our products? If so, where and what are the risks associated with doing so?
Are we paid in any foreign currencies that could be affected by a weakening of the pound? Are there any actions we need to take to mitigate against this?
What practical support can I offer my team to ensure their wellbeing during a period of change and uncertainty
Practical Activity: Change Management
Once the right people are engaged, and you've asked the fundamental questions, there is a lot of practical activity you and your management team can do to set out your organisation's strategy for adjusting to change.
Begin by considering what internal and external factors may drive change in your organisation, and what the potential impact of Brexit may be on each of these:
Undertake a PEST analysis for your organisation focusing on the potential upset of Brexit (Factors to consider could include staffing, resources, migration, import/export, government policy, government change, legal, etc)
Complete an organisational SWOT analysis, focusing specifically on the risks posed by Brexit. Focus on skills, resources, risk, attracting talent. Include your Pestle results.
Ensure your stakeholder analysis and mapping is up to date – who do you need to engage with on Brexit preparation, why, when, and how.
Practical Activity: Managing Risk
When it comes to managing risk, investing time now will also help your organisation at the turn of 2020.
Start by identifying the specific types of risk associated with Brexit for your organisation. Create a risk register, as well and a plan for mitigating and monitoring those risks.
Again, CMI has produced a number of useful resources, such as these guides on strategic risk management and project management; and a whole suite of training and development tools.
Stay Informed
Finally, stay on top of developments. There are a number of useful resources that can help managers get to grips with the details of Brexit planning:
Tell Us About Your Experiences
We are keen to hear from CMI members about how you're engaging your team and workforce in Brexit planning and what advice we could offer to make that process smoother. Please email us at editorial@managers.org.uk or post your views on CMI's LinkedIn page.
Image: Hans-Peter Gauster, Unsplash