Article:
Be the business launched to drive up British productivity
Wednesday 12 July 2017
If a lot of companies do just a little better, then it could add £130bn to the UK economy, the movement says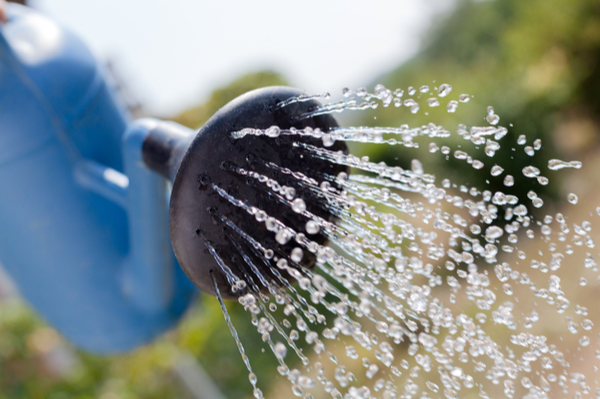 The Productivity Leadership Group (PLG) launched the Be the Business movement this week, with the aim of engaging business leaders to help close the UK's productivity gap.
PLG said that if a lot of companies do a little bit better it would add £130bn in value to the UK economy, and the new movement will now enable businesses to improve their own operational processes and commercial excellence through benchmarking, collaboration, better leadership and talent management.
PLG chair Sir Charlie Mayfield said: "We aim to support businesses in three principal ways. By inspiring leaders with actionable insight that helps businesses to set goals and measure progress. By providing modern tools that enable businesses to work out how good they are compared to others they choose. By encouraging sharing of best practice within communities of businesses across the UK as a catalyst to enable people to find out what's worked best for others seeking the same improvement."
Following the launch, Bethebusiness.com will allow businesses across the UK to connect and collaborate. The online resource will feature two core elements: a unique benchmarking and measurement tool, and a collaboration hub.
Many businesses fail to measure their performance and are unaware of their own potential. Only by measuring performance and productivity can companies benchmark themselves, identify potential areas of improvement, implement changes and then measure the effect.
Be the Business' benchmarking tool will allow business leaders to create their own personalised dashboard and confidentially analyse their own organisation for digital maturity, talent management, leadership and future planning - the four key drivers of productivity according to PLG.
This application will allow continuous measurement, benchmarking against other companies by region, sector or size and enable leaders to see their weaknesses and opportunities.
Businesses will also be able to access webinars, case studies, examples of best practise and training options through the new collaboration hub.
CMI chief executive Ann Francke said: "It's great to see so many business leaders recognising how better management and leadership will contribute to fixing the UK's productivity problem. The Be the Business movement from the Productivity Leaders Group is an excellent step in the right direction, and the CMI welcomes its plans for improving the performance of UK firms.
"We especially applaud the practical app unveiled in the campaign launch, that everybody can use to assess, benchmark, and improve on key management practices. We know that good management inspires good performance, and we look forward to collaborating with Be the Business to help bring more British companies on board."
Sir Charlie said: "We're not going to be telling people how to run their businesses. Instead we want to breathe oxygen into thousands of business-led initiatives and communities across the country. We're going to celebrate and encourage.
"We are changing the pitch and the tone of the language that most often accompanies productivity. This has to move from being the preserve of economists to entrepreneurs. That's why this is a movement not a programme. It's a long-term mission for everyone who wants to be the business."
"It's open, inclusive and all about aspiration," he added.
PRODUCTIVITY THROUGH PEOPLE - A CATALYST FOR CHANGE
PLG has also created Productivity Through People an innovative 12-month programme for SME leaders that enables idea sharing between industry and academia regarding people, leadership, communications, innovation and ultimately productivity, to help create a high-performance workplace with a fully engaged workforce.
Two pilot schemes are already underway in partnership with Lancaster and Bath University Business Schools, with 42 delegates representing 34 businesses already onboard.
Together they represent a combined turnover of £2.7bn and 7,000 staff.
Chris Blade, managing director of Cumbria Crystal on the North West programme said the programme was already delivering results for his company.
"I've brought about a range of small incremental improvements within the company: engaging staff, getting them to look at working differently, bringing about small 1% changes," he said. "Things that we can do quite reasonably within the company. Collectively they add up.
"So in the first six months of this year, since I've been on the course, I've actually increased the company turnover by 41% compared to the same period last year."