How do we bridge the gap between the skills we have, and the skills needed in a constantly changing workplace?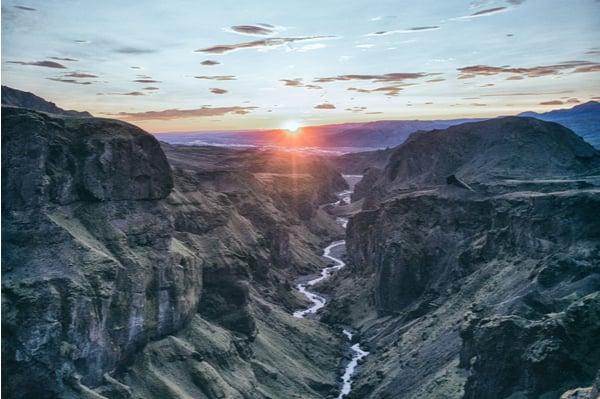 According to the World Economic Forum, over one-third (35%) of the skills that are considered important in today's workforce will have changed by 2024.
Organisations are currently operating in an ecosystem where technology is pushing them forward at an unprecedented pace. The disruption is resetting the way businesses approach re-skilling and there are clear benefits for leaders who are keeping pace with this exponential change.
The challenge of course is that there is no blueprint for this new style of leadership. One thing is for sure, though: leaders now need to start training for roles that don't yet exist, as well as prepare to face unknown challenges. Navigating beyond these uncharted waters requires a new mindset and set of strategies to harness the skills needed in tomorrow's workplace. Let's take a closer look at what this potential new blueprint looks like, and how you can put plans in place to learn new skills accordingly.
Autonomy Drives Innovation
Until relatively recent years, CEOs have relied on their past experiences to extrapolate future scenarios. Today, experience no longer has the same value because the world is changing so fast.
Leaders no longer have the perfect view of everything or drive direction in a top-down manner. The role of leadership should certainly be to create the clear vision and values which guide the organisation – but also must empower people with the tools and autonomy needed to work towards that vision. This sets in motion a system that experiments and innovates on a continuous basis, and this agility helps leaders to define the future based on current data rather than outdated experience.
Embrace Diversity in the Widest Sense
Any self-aware leadership team will want a workforce that covers all areas of skills, and be on the lookout for recruits that can fill in any skills gaps. Defining this requires focusing on the roles that involve important nuances, such as problem solving, empathy and emotional intelligence.
These skills and behaviours are key as leaders now need to synthesise diverse thinking and viewpoints, mesh creative thinking with tough decision making and embrace and enact change as a constant.
Diversity needs to be wider than just gender; increasing representation of BAME, different socio-economic backgrounds, age and industry experience all combine to create higher performing teams. Only by ensuring diversity and inclusion are a business KPI will leaders be able to plug the key gaps in their own skill-set.
Value the "whole-brain" Approach
A recent Accenture study amongst over 200 C-suite executives and 11,000 employees has highlighted the profound effect of whole-brain leadership. Traditionally leadership has valued the more analytical, systematic and fact-based approach which strong left-brain leaders excel in. Combining these with right-brain skills such as intuition, empathy and self-awareness has been shown to more readily break down business problems, evaluate ideas, connect and empathise with others and reach beyond restrictive paradigms.
To harness this more holistic approach, leaders should identify which core skill sets they need to develop to optimise their whole brain capacities. Where you reach the limits of your own capability, surround yourself with those who complement your profile.
Mind the Gap
With every organisation heavily investing in digital technologies, digital itself is no longer the differentiator. Leaders across every industry need to find new ways of setting themselves apart, and this starts with closing the divide between themselves and their often digitally mature workforce.
As it stands, the new generation of employees are incorporating technology to complete tasks in new ways, in new types of jobs, yet they are still being hired, trained, and managed in pre-digital ways. Keeping ahead of the pack requires leaders to continually up-date their own digital skill-set whilst sourcing the people whose skill and expertise profiles will help them craft and drive their organisational vision. When tackling strategic issues or business plans, you should always ask what role technology can play. If you are not digitally literate, then surround yourself with people who are.
Harness Generational Intelligence and Foster Collaboration
Re-framing the way leaders attract and sustain their workforce needs to take into account that most teams these days are multi-generational. The situation is unprecedented – yet all generations have roles to play, moving beyond the initial challenges leaders need to create opportunities for the different generations to show their value and share skills. Creating an inclusive team environment will be key to enhancing leaders' ability to influence and coach with generational intelligence.
Collaboration is also key; great outcomes happen when leaders embrace collaboration. We need to shift away from celebrating the brilliant lone wolf to creating diverse and collaborative teams. Whatever happens in the future, whether teams come to work in an office or remotely, leaders have to enable the creation of cohorts, who share ideas and experiences. Structuring your business around cross functional collaboration with clear accountabilities is at the heart of the 'Spotify model' embraced by many technology businesses and will be increasingly relevant for businesses of all types.
Look Beyond the Now
One of the greatest barriers to moving forward is an inability to see beyond the current models of thinking. Whether they recognise it or not, leaders are on the cusp of transformational change that could either lead to explosive personal growth or oblivion. There is simply no room for stagnation. Whilst the leap of faith required might feel uncomfortable in many respects, boldly re-writing the blueprint of your leadership should be seen as a revitalising experience. Leaders should no longer be shackled by 'business as usual' – embracing change should go hand in hand with gearing up for roles that don't yet exist but will soon be created.
Change is now the only constant.
CMI's management 4.0 campaign examines how the world of work is changing – get involved today.
Image: Jonatan Pie Unsplash