Article:
Digital, flexible, staggered: the inside story of the new workplace
Tuesday 27 October 2020
Companies everywhere are reviewing their flexible working policies as they grapple with the new normal. We got the inside track from one of the UK's best-known digital companies – Buzzfeed – about how they're adapting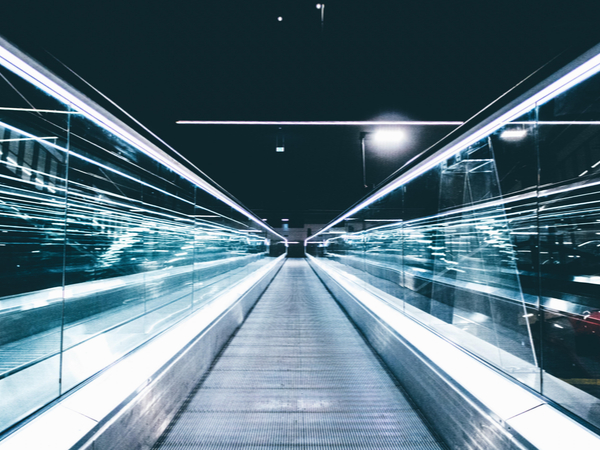 Managers face an uncertain road back to the office over the next few months. Any progress on transitioning into a new normal has been compromised by an increase in COVID-19 cases, with no end in sight.
In a recent survey of CMI members, discussed on a recent CMI webinar on workplace flexibility and flexible working, managers expressed concern about bringing the workforce back into the office. Just over three-quarters said that all or most of their team were working at home.
Two-thirds of the managers reported that their organisation wanted to return to the workplace, but less than ten per cent were planning an immediate return to the office at the time of the survey, while 15% had no plans to return to the office at all, being able to keep operations running remotely. Around 69% of the managers said some or most of their staff have expressed concerns about returning to work.
Elizabeth Pears, Buzzfeed's UK news editor, joined the webinar to discuss how the pandemic has changed the way that her team works, and the insights she has gleaned through her role about overall trends in flexible working.
"We've had reporters ask questions in press conferences from the comfort of their own kitchens," she says. "We've made it work. One of the things that we really wanted to focus on was people; telling the stories of people who've been affected by COVID-19. We've done that pretty well without having to physically be there."
COVID-19 and the need for remote working have laid bare societal inequalities, says Pears. The majority of the people whose work can be done from home are in higher-paid, professional sectors, while lower-paid work tends to be more hands-on. These people lose more if they aren't working or put themselves at greater risk if they are.
That said, the pandemic has changed the mindset of senior leaders across all sectors. The myth that a manager has to be physically present in a room to properly manage their team has been busted. Working at home has been proved to be very productive and more inclusive – people with disabilities, childcare responsibilities, even those with long commutes, have felt more able to work. "The barriers have now gone. You can work from a home that is modified to your physical needs."
Pears cited the recent announcement from Twitter that, based on employees' productivity during the pandemic, it was changing its flexible working policy. She believes that we will see an even greater shift away from the confines of traditional, in-office working, with the old nine-to-five hours replaced with a work schedule that suits each individual.
"There are some people who are way more productive in the evening and others who are way more productive in the morning… My industry – journalism – is not nine-to-five. Instead of having journalists clock in at 9am and clock out at 5pm – which we never do – you can have a lot more of a staggered workplace. It's the way that the future is going, I think there's no stopping it."
CMI members can access the fantastic Checklist 26 – An introduction to implementing flexible working hours – on ManagementDirect.
If you found this article useful, check out these other exclusive benefits of CMI membership.
You might also like these posts on this topic:
Don't miss out - get notified of new content
Sign-up to become a Friend of CMI to recieve our free newsletter for a regular round-up of our latest insight and guidance.
CMI members always see more. For the widest selection of content, including CPD tools and multimedia resources, check out how to get involved with CMI membership.