Managers have duty of care responsibilities to their team members. Here's a helpful briefing from a CMI Fellow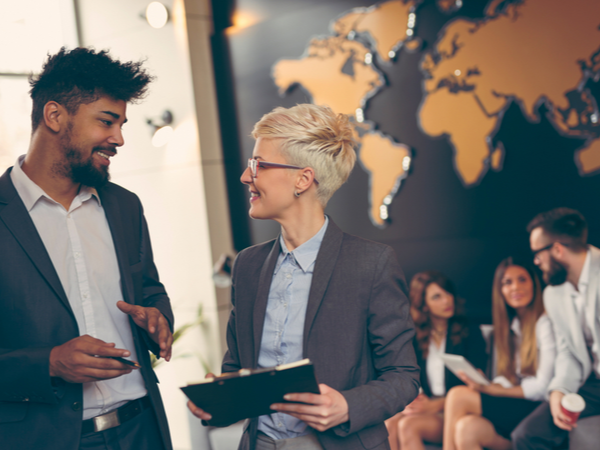 Employees' physical and mental health have been severely affected by the events of the last year – especially in terms of restructuring workplaces to comply with the Health and Safety at Work Act (HSWA) 1974, and to ensure that duty of care is applied to all staff members whether working from home or on-site.
What this means is that you should have checked that your staff will be safe in their work irrespective of whatever the location is and that they will not be harmed in any way by changes brought about by the pandemic. This also means that you would have made sure that safe systems of work are in place and sanitation is always observed by your employees who also have a duty of care for themselves – and any others who happen to be working from home like spouses or children!
The Health and Safety at Work Act 1974
The British government has established – through the Health and Safety Executive (HSE) – post Covid-19 protocols and advice about this and it is crucial that they are followed to safeguard the workforce and that employers' duty of care is adhered to.
HSWA 1974 states that all employers have a duty to do whatever is "reasonably practicable" to protect the health, safety, and wellbeing of their employees. Your duty of care as a manager means that you will take all reasonable steps to ensure safety in your workplace, and prevent any harm, injury or loss coming from activity in your organisational activity. This means that all procedures that are carried out by your employees to fulfill their contractual obligation to their employer are not put at any risk of health and injury and that you have ensured that there are safety protocols in place to safeguard them. This also includes risk assessments for all hazardous processes.
Think about mental wellbeing, too
There is also a requirement to ensure that not just the physical health of your staff is maintained but also their mental wellbeing; it's well known that stress issues cause a substantial economic loss and can be felt across individuals, companies, and public-sector organisations. Where I worked in the past there was a stress policy, and this had to be adhered to as part of the employer's declaration of looking after its staff. There is a strong business case for this – if staff are off work for a considerable length of time this costs the employer sick pay!
In a workshop by Unite the Union in February 2021, the presenter laid bare the costs of mental health issues to the UK's economy – and the figures were bad!
During tax year 2018/19, 12.8 million days lost
Those related to stress accounted for 44% of total lost days!
Cost to the economy was £15bn
CMI's own research found that many were nervous about returning to on-site working – and they published the Better Managers Roadmap to help leaders navigate the next few months.
A line manager should know his staff well and be aware of team members who are not coping as well, so they can provide them with support as far as reasonably possible.
Other legal considerations
Additional duties are also laid down for managers in the 1992 & 1999 Management of Health Regulations which they must adhere to. They need to be aware of the 2007 Corporate Manslaughter Act, which applies to leadership of organisations should anyone die at work and that the HSE decide to prosecute due to infringements of those Acts.
It is also critically important that those team members working from home are properly supported, that risk assessments have been done on their workstations, proper lighting and ventilation are present, and that display screen equipment (DSE) assessments have been done regarding seating and location of IT equipment being used. This also applies to self-employed consultants working from home as there have been instances of local authorities visiting them at home to ask to see revised documentation and ensure they are working safely.
Both risk and DSE assessments are important as they relate to the work employees do irrespective of location and that awareness and compliance are mandatory. While some roles will not be as contentious or likely to cause injury they still need to be observed and a written assessment made and recorded as this will be needed should anyone be injured at any place of work.
Risk assessments
Risk is based on the occurrence and likelihood of an event happening. Severity of injury will also be dependent on process being carried out and exposure to dangerous fumes, chemicals, contact with machinery and power supplies both low and high voltage.
It is up to the manager to do this kind of assessment. Each process where risk is identified needs to be done separately. Results can be also recorded in a matrix format to make the results easier to understand.
As regards to DSE assessments, these are especially important as more and more people have had to work from home and on their laptops. It's particularly important that regulations are complied with. Good posture, wrist supports, and comfortable seating are essential, so are rest breaks from the screen.
As a freelancer, I have updated my DSE & risk assessments while working from home. All necessary information needed to do these assessments can be obtained from the HSE website but should also be available from organisations internal websites and safety advisors including union reps.
You can find out more about risk assessments and health and safety procedures by logging into ManagementDirect and reading the checklists and short videos on the topic.
You might also like these posts on this topic:
Don't miss out - get notified of new content
Sign-up to become a Friend of CMI to recieve our free newsletter for a regular round-up of our latest insight and guidance.
CMI members always see more. For the widest selection of content, including CPD tools and multimedia resources, check out how to get involved with CMI membership.