Despite moves towards diversity across all sectors, some – such as finance or STEM – are still very male-dominated. How can we bring more balance to those spaces?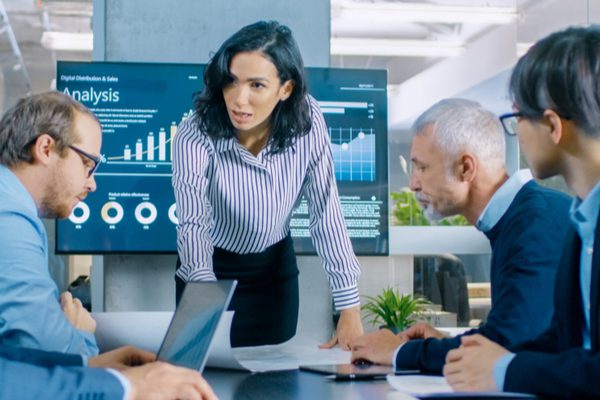 Harriet Rees loved maths growing up. She took every maths course going at the girls school she attended in Wales. It was only when she first went to university – at Oxford – that she realised just how large the gender divide was in the subject. 
"I recall walking into my university lecture theatre and being aware on day one that I was one of very few girls," she says. "I just remember immediately feeling 'oh, this is unusual' because I'd gone to an all-girls school, so up until this point I had been quite sheltered from this whole topic." 
After university, Harriet joined an actuarial graduate scheme at a large insurance company and ended up staying in the sector for about eight years. To be an actuary involved lots of mathematical study, which was exactly what she'd hoped for. 
"It opened my eyes to the world of qualitative finance and the pricing models and methodologies," she says. "I worked in London and I worked in Paris – I really enjoyed that world."
Keep reading to learn how we can make male-dominated industries a bit more balanced
Register for Free Access
Not yet a Member, Subscriber or Friend? Register as a CMI Friend for free, and get access to this and many other exclusive resources, as well as weekly updates straight to your inbox.
You have successfully registered
As a CMI Friend, you now have access to whole range of CMI Friendship benefits.
Please login to the left to confirm your registration and access the article.