Article:
Why 'Ghosting' Has Become a Problem for Managers
Written by Emily Hill
Wednesday 12 September 2018
The rise in an unannounced silence from job candidates.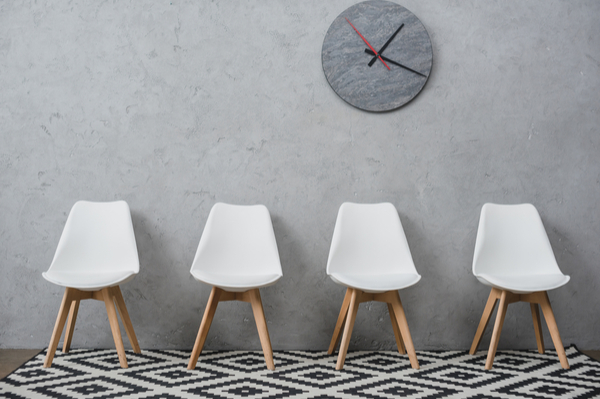 'Ghosting' is a social trend familiar to anyone whose suitor has disappeared without trace in the modern dating scene. It refers to the severing of contact without warning. And the behaviour could be on the rise within the talent recruitment process. According to some sector experts, there is a rapidly increasing tendency for candidates for vacant positions to go through the recruitment process only to vanish without trace.
How Ghosting Became a Problem for Managers
Currently, unemployment is at its lowest level since the 1970s. According to data provided by the Office for National Statistics, there were around 818,000 job vacancies in the three months up until May – one of the highest numbers on record. This means competition for the best candidates is far fiercer than it was during previous years of economic turbulence. A recent report by LinkedIn analysing a comparable situation in America concluded: 'where once it was companies ignoring job applicants or snubbing candidates after interviews, the world has flipped.'
"Ghosting can and does happen when a candidate is not being understood by a recruiter, or feels pressure of the process. One side sees a great opportunity which just doesn't fit their own personal goals, and the other party doesn't take the time to understand that; they don't want to face the embarrassment of confrontation so hide from the problem," admits Pavan Arora, head of talent development at Acorn Recruitment.
But why do candidates 'ghost' potential employers and how can managers adapt to prevent this happening to them?
"The more I hear about ghosting, the more I know it is avoidable,' adds Paul Mizen, managing director of The Recruit Venture Group who has over 20 years' experience in the recruitment business. "I was always taught, and still pass it on today, that you treat candidates and clients the same. You give them both a personal, effective service and build relationships with both…"
How to Attract Talent to Your Business
Making an effort to really connect with someone lessens the chance of them disappearing forever and without letting you know why. Mizen concludes, "Managers and recruiters need to understand their candidates' needs and match them to the right role. If you don't take the time to do that then ghosting is going to affect your business."
Aligning individual and organisational purpose is becoming increasingly important to business and predicts a good fit. The What, The Why and The How of Purpose led interviewees from organisations such as Unilever and PwC to confirm that passion, commitment and fulfilment distinguish purpose-driven companies and this makes them attractive to potential employees. Studies have shown that two in three millennials have chosen an employer for its purpose – and for managers, that means less unanswered phone calls…
Image: Shutterstock