The inside story on how charities have been affected by the Coronavirus pandemic by two leaders and CMI Companions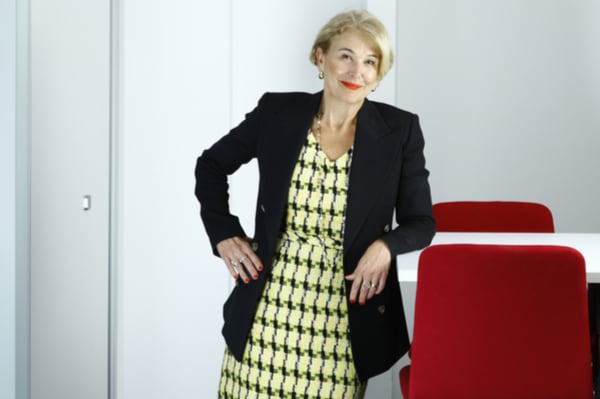 Eight out of 10 charities believe that the costs of Coronavirus will negatively impact their ability to deliver on planned objectives over the next 12 months. One in 10 charities might even have to close. But research published last month also reports an increased positivity among charities in recent weeks and a greater diversity among people stepping up to volunteer their time.
In our latest Better Managers Briefing, I discussed these trends and lessons learned by the sector with two CMI Companions and charity leaders: Dalton Leong, chief executive of The Children's Trust, which supports children with brain injuries; and Tom Lawson, chief executive of Turn2us, which helps people facing financial shocks and hardship.
Counting the cost of Covid-19
The UK is home to around 165,000 charities with a total turnover of £48bn, but surveys suggest that Covid-related safety measures alone increased the operating costs of almost two-thirds of non-profit organisations. According to Dalton, The Children's Trust spent £160,000 just on PPE (personal protective equipment) and Covid tests in the last year. "That's a huge amount of money but now thankfully we are back on track to deliver our strategic objectives that we launched just before Covid arrived," he says. Turn2Us published their own financial impact report, and their other research is available here.
"But huge challenges remain for this sector, as charities seek to meet growing demand with reduced income." The other big challenge is keeping the charity's workforce motivated, after two in five workers had to switch to working from home. "We have to focus on what binds us together and what's really important, which ultimately is our children and families," says Dalton. "Through strong internal communications and the sharing of experiences across the organisation, we're trying to support our staff, their emotional wellbeing, mental health and resilience."
Countering increased inequalities
The main challenge facing Turn2us has been a huge increase in demand for its services, says Tom. In the last 12 months, Turn2us has made grants worth £4m in total to nearly 6,000 families. Last year the charity also helped release £1.2bn worth of benefit claims that would not otherwise have been made. "More than one in five people is running out of money always or most of the time," he says. (The Weathering the Storm report Turn2Us published last November makes for an interesting read.) That's 11 million people – up by 4.2 million in the last year. Tom says that it's people with disabilities, women and those from minority communities who are disproportionately impacted. "We've seen during lockdown that people from these groups are more likely to be excluded from the primary economy – they don't have jobs with sick pay or be offered furlough and they're more likely to live in cramped conditions. At the same time, research shows us that the better-off have saved an additional £140bn into their bank accounts this year. The divergence in economic impact is huge."
Collaborating to sustainability
The key to making non-profits more sustainable is by being more adaptable, agile and innovative, argues Dalton. "We have brought forward our programme of digital transformation, moving face-to-face services online where possible. The pandemic has actually helped drive our strategy to diversify services by forcing us to look at more flexible ways to deliver our work to the children of parents we support, and increase the range of what we can actually provide."
Hybrid working is also here to stay, predicts Dalton, who says organisations need to find ways to avoid rival "them and us" cultures developing among those who work on site and those who work remotely.
For Tom, another key factor in reaching long-term sustainability is making Turn2us more inclusive as an organisation. "If we are going to genuinely deliver the best solutions for black and Asian people, for example, then we've got to become more inclusive ourselves," he says. "We've also got to be much stronger at partnership working, not only within the social sector, but with the statutory and commercial sectors too. And finally, in order to design the very best services for the people we support, we need to involve them in co-designing, co-delivering, co-evaluating and co-improving all those services."
You can watch the full conversation back on CMI's You Tube channel. If you want to find out more about becoming a CMI Companion, visit our Companions hub. 
You might also like these posts on this topic:
Don't miss out - get notified of new content
Sign-up to become a Friend of CMI to recieve our free newsletter for a regular round-up of our latest insight and guidance.
CMI members always see more. For the widest selection of content, including CPD tools and multimedia resources, check out how to get involved with CMI membership.