How are companies diversifying to not only create a positive impact, but to retain their staff?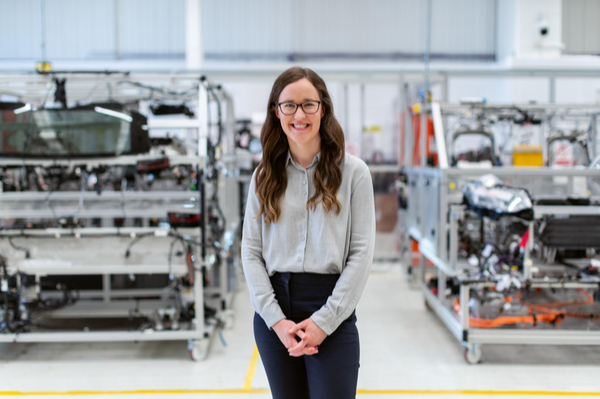 In a crisis situation such as this, managers and leaders should be outwardly looking to stabilise the organisation. They must make proactive plans to adjust and adapt, whether that's helping the organisation or community if they can. However, those with a product or service best-suited to these difficult times should be cautious not to exploit those in need.
Annalisa Bloss, the senior marketing manager at Fourth, a company which offers hospitality-specific technology and services, revealed how the company has diversified the business:
"On top of many internal morale-boosting techniques the managers are using to pick up spirits as the team work remotely – think Friday cocktail hour – Fourth is also creating leadership content on how the hospitality industry can cope through this crisis," she said. Bloss continued by explaining how this content, which is emailed to all Fourth's clients, includes tips and tricks on how to use its online system – making it easier and cheaper for companies to use Fourth when the pandemic calms down.
While many corporations are accessing tech to adapt and support the business, its employees and clients, many larger companies are launching initiatives to help ease the pressures on many in the wider community.
Businesses across the globe, like fashion and beauty houses LVMH and Coty, are adapting their lines to create products that can help the world, including hand sanitisers and face masks.
Despite announcing a loss in overall revenue, Coty – owner of such brands as Gucci, Covergirl, Burberry and Clairol – has revealed it is pushing its e-commerce angle as demand for products on Amazon has nearly doubled in recent weeks. But, that's not all. Coty said it was starting to push the production of hand sanitiser gels for emergency medical services as it diversifies amidst the disturbances caused by Covid-19.
Sudden diversification methods are also being used closer to home, with many gin distilleries across the UK announcing plans to switch to producing hand sanitiser instead of the alcoholic spirit during the Covid-19 pandemic.
"We are trying to use the resources we have – namely high-strength alcohol – to put together a functional hand sanitiser," said Matt Felgate, the owner of Lincoln Gin. "I do not want a penny from this. I'm here to help and do the right thing."
Boutique fitness chain 1Rebel has announced that it will make its studios available to all NHS staff, while hosting online workouts for everyone staying at home on Instagram. The fitness group said it is going to offer to "hand over the keys" to all of its London clubs for use by the health service as it best sees fit.
"London is currently the area of the UK most heavily affected by the coronavirus and we're hearing stark warnings about impending shortages of hospital beds," said 1Rebel co-founder, James Balfour. "If we can be part of the solution, we absolutely want to be."
Channel News Asia emphasised the importance of diversification and the need for back up plans for both businesses and individuals: "The impact of COVID-19 on business activities has thrown the importance of diversification."
In uncertain periods, businesses and managers need to inspire future trailblazers on how leadership and innovation can make incredible things happen. Business diversification is at the forefront of this. As Jack Welch, the late CEO of General Electric, once said: "Leaders emerge during trying times."
Is your business diversifying? Tell us about it using the #BetterManagers hashtag on LinkedIn or Twitter. We'd love to hear your stories.
For more information specifically regarding COVID-19, you can visit our Leading Through Uncertainty information hub.
Image: Unsplash
You might also like these posts on this topic:
Don't miss out - get notified of new content
Sign-up to become a Friend of CMI to recieve our free newsletter for a regular round-up of our latest insight and guidance.
CMI members always see more. For the widest selection of content, including CPD tools and multimedia resources, check out how to get involved with CMI membership.