Article:
How Do You Fit Into The Future Of Work?
Wednesday 14 August 2019
We've outlined some of the skills you'll need to thrive in the workplace of the future – here's how you can develop them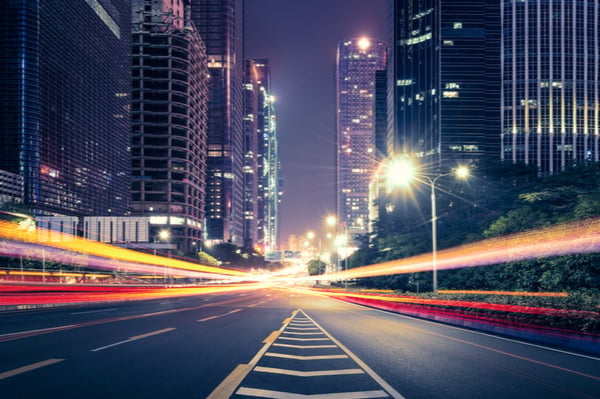 As a budding manager in the early stages of your career, you're well placed to adapt to new management styles – but how will you rise to the challenge? While you may have learned some essential management skills, the most prized traits take time and careful development to hone. CMI's Management 4.0 campaign breaks down all the ways in which the world of work is changing, so you can see what you need to do to adapt to the new ways of working.
Coaching Skills
You'll need a combination of mentoring and coaching techniques to help get the most out of your people. There is no one-size-fits-all approach to coaching, but there are some things you can do to become a better coach, such as putting aside any preconceptions about the members of your team to help them develop and reach their potential. It's also important, no matter how helpful you want to be, not to rush to solutions when a member of staff comes to you with a problem. Instead, you must help them come to their own solutions, offering gentle guidance through clever questioning. Try to avoid offering a comment, instead sticking to open questions ('who', 'what', 'why', 'where', 'when' and 'how' questions). That will help your employee get their thoughts in order.
Empowerment
Remember that coaching is a supportive, permissive relationship. You want to develop a relationship based on mutual respect – make suggestions and ask questions, rather than giving commands. Think hard about how you say things – "Would you be OK with meeting offsite?" communicates a very different message to: "let's meet offsite".
Nuanced Communication
As you may have guessed from the previous two traits, being a good manager in 2019 and beyond requires some serious communication skills. There is no simple technique to developing your communication skills – it mostly comes with practice. Work to develop your empathy and emotional intelligence, which will help you to assess the right approach to communication. Be aware of your own strengths and weaknesses, ask for honest assessments from others that you trust, and try to put yourself into other people's shoes as much as you can. Pay attention to non-verbal communication tools such as body language to improve your ability to read a situation and respond appropriately.
Vulnerability
Vulnerability, relating to management, is about openness. You're not an infallible human being, so you shouldn't pretend to be an infallible manager. Own up to your mistakes, share your learning experiences, and invite feedback from your staff. Like your communication skills, this can only come with practice and experience – you need to be conscious of it as you progress through your career.
Tech Savviness
There are a wealth of tools available to managers to help them take some of the time and pain away out of the more administrative elements of management, such as Slack and 15Five, which allow more flexible working and ongoing staff development. As a modern manager, you need to keep your technology knowledge up to date. Do your research, and try out new tools. Get your team to try them out to see what works for them, too.
Read more about the future skills you'll need in the workplace to see what direction our skills-sets are taking.
Interested in the future that technology and AI will play in our future roles? Read more on CMI Companions' thoughts as part of our Management 4.0 manifesto.