Article:
How to Boost Your Employability
Tuesday 28 May 2019
This is How to Land Your First Placement or Job According to One Future Leader at EY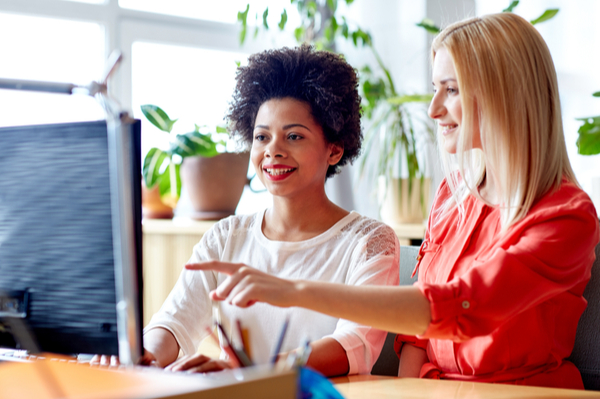 When you're busy studying or preparing for your summer break, it can be difficult to make time to think about your future career plans. However, when it comes to getting a job you love and reaching your professional goals, it's useful to start thinking about how to boost your employability early.
The CMI has a range of career planning tools that can help you recognise your strengths and show them off to employers you want to work for. Here, we asked Danielle Keeling – who secured a graduate scheme at EY – to share the lessons she learned along the way.
1. Share Your Achievements
Understanding your strengths can help you make plans for the future, because you're more likely to progress in a career that showcases your talents. But according to Danielle, it's not just about knowing what you're good at – you need to tell other people too. "Celebrate your achievements publicly and use your experience to help others," she suggests. If you're not sure what your achievements are, she recommends looking for potential skills online: "Search on the internet for employability skills and write down examples of where you have demonstrated that skill. If you can't think of an example, then do something to rectify that."
2. Surround Yourself With Experts
One of the most useful steps you can take to improve your chances of gaining employment is to build a network of people that work in the industry you'd like to be part of. They'll be able to offer you advice and may flag opportunities. "You can do this even by using LinkedIn effectively," says Danielle. "Other ways to do this include attending relevant events and joining a professional body like the CMI."
Login to CMI's Career Development Centre to see some expert advice for what to look for in a mentor.
3. Familiarise Yourself With the Industry
It might sound obvious that you need to prepare for a job interview – but always think beyond the role or work experience placement that you're applying for and research upcoming trends in and around your desired field. "You can impress potential employers with valuable ideas and evident passion for the field," explains Danielle.
4. Think Ahead
Professional qualifications offer more than an immediate boost to your employability. Danielle studied a BA in Business Management at The University of Derby and was awarded a Level 5 Diploma in Leadership and Management accredited by CMI. She sees the advantage for future employability: "By demonstrating a thorough understanding of what it takes to be a good manager or leader during the early stages of my career I feel much better positioned to deliver a strong case for promotion as I move towards my performance reviews."
5. Create a Personal Brand
Whatever you do and wherever you go could present new opportunities. When planning your career, it's important to think about how your attitudes and behaviour should change – as well as your skills. Danielle describes this as a personal brand. She points out that you should be careful what information you're sharing publicly on social media and have one last trick up her sleeve: "Get yourself some personal business cards no matter your field or experience level."
The CMI webinar on employability at the Big 4 could have more useful tips for you, with two CMI students sharing their experiences of how they got on prestigious graduate scheme.
Not a member of CMI? Join today to get access to ManagementDirect and many other membership benefits.
Image: Shutterstock