Article:
How to Boost Your Self-awareness With Five Questions
Thursday 09 August 2018
INCREASE SELF-AWARENESS TO BOOST YOUR MANAGEMENT STYLE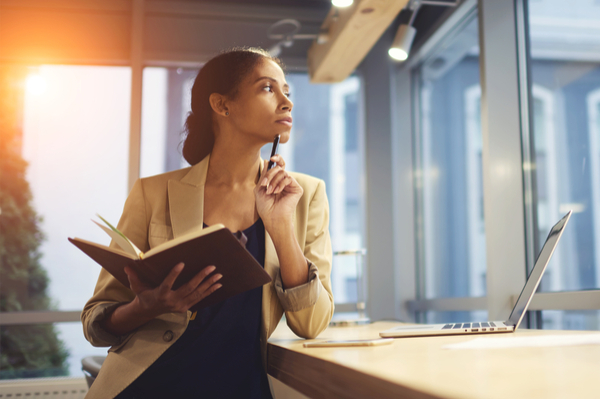 These are five questions every manager should ask themselves to boost self-awareness
How Well Do You Know Your Own Emotions?
Self-aware bosses seek to identify what factors influence their own behaviour and others' behaviour towards them.
The ability to recognise and manage emotions in high-pressure working environments allows managers to make more confident decisions and communicate with staff, especially when pride and self-esteem are at stake.
Renowned business coach Brian Tracy, the chairman and CEO of Brian Tracy International and a best-selling author, explains: "Leaders who have emotional intelligence are more likely to realise when pride and other emotions are influencing their thinking, allowing them to make more rational, impartial choices."
How Often Do You Reflect on Your Performance?
Successful leadership includes honest self-reflection. Methods can include meditation or a personal diary.
Spending 30 minutes in a quiet space to review a day's work can help managers to build stronger future performances.
Researchers have found that call centre workers who reflected on their work performance for 15 minutes at the end of their shift, performed 23% better after 10 days than those who didn't reflect.
Harry Kraemer, a clinical professor of strategy and former CEO of multibillion-pound healthcare company Baxter International, has also explained: "Self-reflection is not spending hours contemplating your navel. It's about asking 'what are my values, and what am I going to do about it?' This is not some intellectual exercise. It's all about self-improvement, being self-aware, and getting better."
Are You Aware of Your Weaknesses?
Identification of weaknesses allows self-aware managers to train harder to raise their standards. Top managers can also prepare and recruit the right individuals in their team, who are strong in areas where the manager is weakest.
Jonathan Raymond, author of Good Authority: How to Become the Leader Your Team Is Waiting For, says: "Transparency can feel vulnerable, but it's empowering to your team if you're willing to say, 'here are my strength areas and this is where I might disempower you.'"
Accessing a network such as the CMI Future Leaders Network or meeting other managers by getting involved with the Chartered Management Institute could help you to tap into the support of others.
Professional qualifications could help too: Here are the current options available through CMI.
How Do You Respond to Criticism of Your Leadership Abilities?
Self-aware bosses embrace colleagues who provide trusted feedback on traits and decisions that may limit their performance.
Managers at tech company Adobe, for example, can request a "check in" every three months in which colleagues can provide constructive feedback on their performance.
Read more: why Adobe ditched annual performance reviews
The more you ask for feedback, the more effective you are as a leader, according to research by leadership development firm Zenger Folkman. In a study of 51,896 managers, the top 10% of leaders who asked for feedback also featured in the top 14% for leadership effectiveness.
How Well Do You Show Empathy to Your Teammates?
Command-and-control management styles, hinged on aggression and self-interest are unlikely to yield the positive results experienced by conscious, empathetic leaders, studies have shown.
According to Businessolver's 2018 State of Workplace Empathy study, virtually all (96%) workers believe bosses should demonstrate empathy, while 92% say empathy remains an undervalued trait.
Combining feedback, self-reflection and the other points mentioned above, self-aware managers listen and respond appropriately to employees.