Article:
How To Encourage Your Team To Do CPD
Wednesday 21 August 2019
You might know that CPD is important – but do your staff?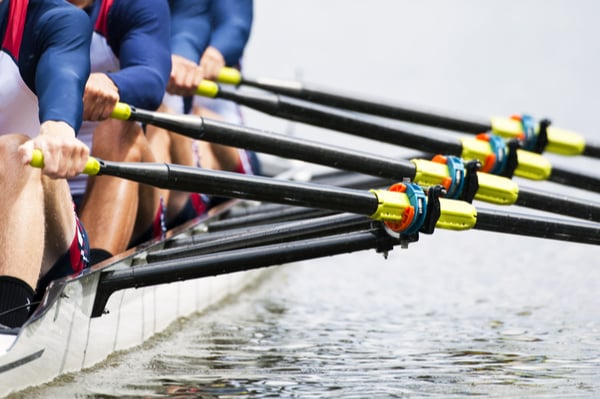 Outside of sectors where CPD is compulsory, such as nursing or teaching, employers rarely encourage staff to take time to complete CPD. This means that there are masses of employees that are missing out on the huge advantages of CPD-related activities. According to a survey by the CPD Research Project, there is a strong correlation between encouraging CPD in the workplace and employees' commitment to the job.
Most importantly, it can help you to develop your staff and improve job performance – improving productivity and delivery. So what can you do to encourage staff to do CPD? We've rounded up some ideas.
Help Them Make A Plan
Sit down with each member of your team and talk about their development, and then encourage them to set some goals and help them to create a Development Action Plan. Point them in the direction of some useful materials – like a book you found particularly useful or a webinar that you think is relevant – to get them started.
Make sure that, once they've understood the benefits and value of CPD, that the plan you create together is personal to their development goals. Not everyone will need to take the same approach. "CPD and its value changes throughout an individual's career," explains Jane Elliott-Poxon, an assessor who used to manage NHS projects and CPD at the University of Bedfordshire. "What is learnt at the age of 21 could be of no consequence four or 40 years later, and what is important early in one's career may be less so as one progresses. Technology, innovation and customer expectations will inevitably require us to be more focused on our CPD if we are to remain relevant and able to carry out meaningful roles in the future whatever our age."
Give Them Space
It may seem logical to push your employees to attend certain events or read specific materials if you think they will be useful – but it's actually more effective to let them follow through on their action plan on their own. It will feel more like they are in control of their own development, rather than mandated training. They are more likely to be motivated to learn in that case. Guide them on what might count as CPD, but don't push them towards any particular route.
Be flexible and allow them the time to attend CPD courses and other relevant events. It will help to encourage take-up of CPD among your team and demonstrate that you're taking it seriously – so they should, too. As an added bonus, it's also much cheaper and more flexible than booking external training; something that could sell the idea to the company directors if necessary.
Encourage Knowledge-sharing
CPD programmes are more effective when team members share their knowledge, recommendations, and takeaways with each other. You can lead by example on this one, sharing what you've learned through your own CPD and recommending things that you've found particularly useful. Schedule regular informal meetings to discuss the varieties of CPD activities that everyone is doing; not only will it give other colleagues inspiration, it will give individuals a chance to show off their achievements.
Make It A Part Of Performance Management
Why not talk about CPD in performance reviews? Ask them how they are progressing towards meeting their goals, how their learnings have enabled them to do key aspects of their role better, and what changes (if any) CPD activity has inspired them to try. You could also schedule monthly development catch ups, which give you a chance to answer any of their questions or offer a bit of guidance. Consider awarding those that do particularly well with their CPD, or even appointing CPD champions to encourage and help others on the team.
Log into ManagementDirect to search for resources around team or personal development.