Article:
How to Get Over the 'March Slump' and Stay Productive
Written by Emily Hill
Tuesday 17 March 2020
You nailed January and February on the new-year high...But by month number three, your motivation is starting to wane. Here's how to get back (and stay) on track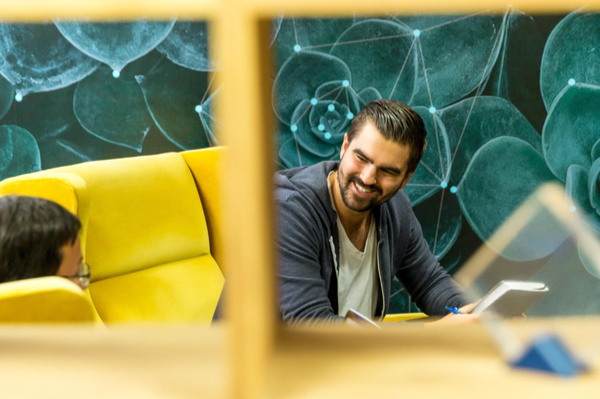 We're three months into a whole new decade.
While you may have started January on a high, and maybe even managed to remain enthused all through February, it's understandable if March is starting to feel somewhat of a chore. When you're the manager of people, however, this can be problematic: a big part of the job is motivating others – so how are you supposed to do that when you're losing your own motivation?
First things first, accept that this is perfectly natural.
"It's not uncommon for employees to experience a 'low' once the excitement of the New Year has died down," explains Robert Ordever, managing director of workplace culture specialist, O.C Tanner Europe. "Many companies will have started the year with a big fanfare, highlighting the successes of 2019 and the company's "bigger and better" plans for 2020. But reserving all the motivational speeches and shows of appreciation for January just isn't enough. By March, these will be a distant memory. Throughout the year, leaders must find ways to build positive "micro experiences" into daily working life and look to reconnect their people with the company's purpose and values."
As Claire Dale and Patricia Peyton, co-authors of Physical Intelligence, add, you must remember that "achieving goals set at the start of the year often requires endurance over the long-term… By March, you've been pushing toward that goal for two months – often in bleak weather – and given that sunshine helps boost our resilience, gloomy weather doesn't help. It's no surprise that by March you and your teams need an energy boost."
Thanks to their joint experience as directors of Companies in Motion, Dale and Peyton recommend a three-point plan:
Give People Something to Celebrate: In addition to the long-term goal set in January, set interim milestones – and celebrate them. This helps to keep you motivated to reach the ultimate goal. Set, achieve and celebrate interim achievements – especially as a team. This helps to boost all three of our "feel-good" chemicals: serotonin (impacting on happiness and self-esteem), oxytocin (affecting social bonding), and dopamine (for a sense of pleasure and reward).
Show Appreciation: Appreciation lifts spirits. Plants need to be watered more than they need to be pruned, and people are the same. Specifically, look for and acknowledge behaviour that promotes progress toward the ultimate goal.
Block Time for Recovery: Life is a balancing act of effort and recovery. Operating in overdrive for sustained periods leads to burnout. If over the course of those first two months you and your team have pushed yourselves too hard without sufficient rest and recovery, your energy will drain. Support your team's need for a healthy balance and schedule in time for what we term REST: Retreat, Eat (healthily), Sleep and Treat!
This should all help encourage those you manage to refocus on the work and get on with the job – and that's the magic factor according to Stuart Hearn, CEO of Clear Review: "We've recently been looking at employee engagement as a way of creating sustained and sustainable performance… and we've found that the key to boosting people's energy and immersion is really based on work outcomes. No one's immune to a bad day at the office. Nearly everyone feels a bit down when the weather is terrible. But if you concentrate your efforts on making the work better, by measuring engagement in the right way and linking it to performance management, you'll tap into a much more fundamental way of keeping people motivated."
For more ways to develop your skills, push yourself, and stay motivated to reach new goals, check out Helen Tupper from Amazing If's Four Zones of Development.
You can also log into ManagementDirect and search for 'productivity' to find videos, book chapters and articles with the best productivity tips around.
Image: Unsplash
You might also like these posts on this topic:
Don't miss out - get notified of new content
Sign-up to become a Friend of CMI to recieve our free newsletter for a regular round-up of our latest insight and guidance.
CMI members always see more. For the widest selection of content, including CPD tools and multimedia resources, check out how to get involved with CMI membership.