So much has changed over the past year, and so much is yet to change. Here are the management and leadership skills you need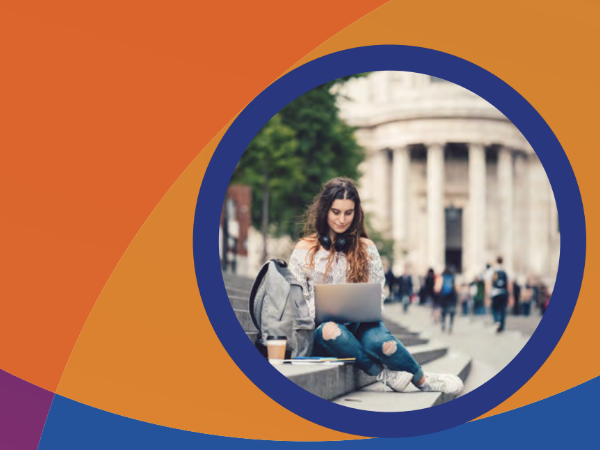 Working from home could become the new normal, as the government considers legislation to make working from home the "default" option and give employees the right to request it once the pandemic has ended.
In a recent CMI survey, 61% of the managers said they expect staff in their organisations to work between one and four days in the workplace. An overwhelming 84% of managers we polled said that the overall culture of their organisation had improved or remained the same throughout the pandemic, showing that hybrid and remote teams can still forge strong relationships and maintain organisational culture.
However, two-thirds of managers also commented that homeworking has had a negative impact on mental health and wellbeing – both their own and that of their direct reports – and more than half (55%) expect increased remote working will exacerbate existing inequalities in the workplace. This so-called flexible working divide was covered by City AM using CMI data.
The road ahead is uncertain, which is why CMI has developed and launched a new resource called the Better Managers Roadmap, a short, interactive guide that will help managers make informed decisions as they respond to these latter stages of the pandemic. The guide is aimed at improving understanding in five key areas: diversity and inclusion; culture; skills for the future; employee wellbeing; and hybrid working.
Our latest Better Managers Briefing gave me the opportunity to discuss some of these key areas with Emma Jones, CBE, founder of Enterprise Nation; and Anna Price, founder of the Rural Business Group.
Survival skills built-in
During the pandemic, the mood among small businesses shifted from what Emma calls an initial "dash for cash" to an appetite for digital transformation, as they built new websites, improved their social media and found their way onto delivery apps. "This necessary digital adoption was a positive outcome and a change that, pre-pandemic, people thought might take a decade to happen," she says. "Lots of small businesses have come out of this very challenging episode as more digitally stable, and more financially resilient too. That gives me optimism for the future, as many small businesses now have those skills of survival built-in."
In more rural areas, businesses have been harnessing and benefiting from a greater sense of community spirit and appetite for shopping locally, says Anna. "Rural businesses have come up with innovative ways of connecting with people, from developing door-to-door deliveries to farm shops," she says. "Our villages and towns have seen increases in visitor numbers and spending as people have saved money on travelling into cities. It puts rural businesses in good stead to move forward – we just need a digital infrastructure in rural areas that's fit for purpose."
Reshaping the office
The purpose of an office has changed, says Emma. For the Enterprise Nation's 33 employees, homeworking has helped to reduce distractions and boost productivity. "It's become clear that if you want to get stuff done, you do it from home," she says. "However, if you want to collaborate, have some social interaction or need more creative solutions, you head into the office. We have completely reshaped our office so that, essentially, it's now a place of social gathering. We've added soft furnishings, created a lounge area, and provided a bar – so I'm not expecting the team to come into the office, put their heads down and work on their laptops."
The role of a manager in this new context, says Emma, is to create a sense of unity between those working from home and those working in the office. "Managers will have to massively increase the amount of communications they do with the team, so that everyone feels that they know what's happening in the company and there is no division between those who are in and those who are out."
Checking in on mental health
Managers must check on the mental health of their team, says Anna. "It's difficult, via Zoom or Teams, to get a sense of how people are feeling. So checking in with staff individually after a call is very important," she says. "People working for rural businesses can often feel more isolated, so it's really important that, as managers, we are very aware of our staff, their work and family situations." Helping employees be more aware of how to look after their own mental health is important too, advises Anna. "It might just be simple words of advice, like going out for a walk to clear your head or introducing peer-to-peer mentoring to provide support."
You need clear communication structures so that everyone who works in the business knows with whom they check in each week. Emma finds it helpful to reframe stressful situations. "By gaining a sense of perspective over what's happening, you can actually turn stress into positive energy," she says.
Stretch your culture
Businesses started by young entrepreneurs often have diversity and inclusion baked-in to their enterprises, says Emma. "Quite often, what's driving many of them is that they've seen something that they think is wrong and they've started a business to right it," she explains. "Technology also enables us to ensure that every view in the business is included."
Emma recalls one important piece of advice she was given: don't look for people who fit your culture – look for people who stretch your culture. "That's the key to building a diverse team and then you make it an inclusive environment where everyone feels that their view is heard."
Diagnosed with ADHD five years ago, Anna is passionate about encouraging greater neurodiversity in organisations. "Many disabled people choose to start their own businesses because it's easier than working within a corporate organisation," she points out. "But just imagine the different perspectives that people along the neuro-diverse spectrum could bring to organisations, not to mention the innovation. If you were to poll entrepreneurs, I think you'd find that a very high percentage would have some kind of neuro-developmental condition."
Find out more about the Better Managers Roadmap here, and watch our conversation in full here.
You might also like these posts on this topic:
Don't miss out - get notified of new content
Sign-up to become a Friend of CMI to recieve our free newsletter for a regular round-up of our latest insight and guidance.
CMI members always see more. For the widest selection of content, including CPD tools and multimedia resources, check out how to get involved with CMI membership.