Conversations about race and discrimination can be difficult, but they need to happen now. Start by understanding what privilege is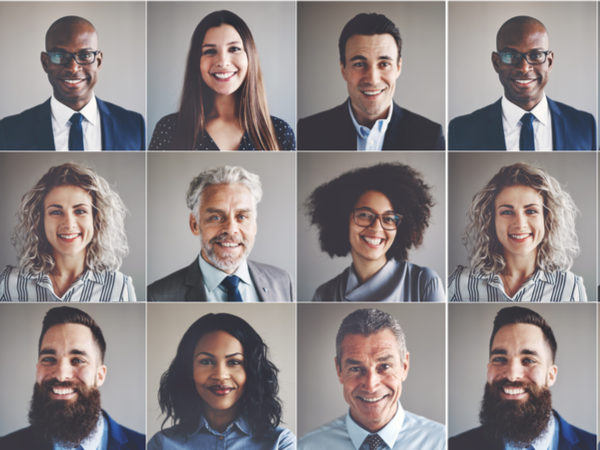 Richard Iferenta, vice-chair of KPMG in the UK, has a unique experience of race in the workplace, having worked his way up through the ranks in one of the UK's most competitive industries. In a recent edition of CMI's magazine (free to CMI members), Iferenta explained that racial discrimination should be tackled now, when race is at the forefront of people's minds.
Why now?
"The tragic killing of George Floyd and other Black citizens in the US, combined with the resulting unrest around the globe, has acted as a painful reminder of how far the world still has to go to end racism and discrimination," says Richard. "Beyond that, this tragedy has presented all employers with a real opportunity to turn the tide on this long-standing issue, while it's front and centre in people's minds. Both corporations and individuals alike have a critical role to play in doing this."
Richard says there are a number of obstacles in the way. "Racism and inequality are long-standing issues that won't be remedied overnight, but it's encouraging to see greater attention being drawn to the subject of inequality and discrimination. While we should always be striving for better, progress takes time.
"The main challenges for employers and leaders are clarity at an early stage about what the business wants to achieve; sponsorship from the CEO for those objectives; and execution of the agenda with appropriate dedicated resources. All of this starts with education as to what privilege is, and leaders need that understanding if they are to achieve meaningful change."
Iferenta believes this all begins with having difficult conversations. "The ability to openly discuss race and racism is vital for business," he says. "Being anti-racist isn't enough to radically shift the dial. It should be complemented with practising anti-racism."
Iferenta offers the following pieces of advice about starting to discuss workplace racism and discrimination:
Hold regular, informed discussions about race as part of your business strategy or team updates. Investing time in this activity can lead to huge rewards, as it makes it easier for uncomfortable conversations about race to become part of your everyday dialogue.
Being open to learning, listening and education can help leaders and managers navigate these difficult conversations. These activities provide platforms for self-reflection about the way we manage our own biases. This, in turn, creates opportunities for growth.
Being proactive about inclusion is more than a "nice to have". Every leader and manager should be comfortable talking about race and willing to make mistakes and learn from them. Brave conversations are key.
CMI's recent report, Moving the Dial on Race: A Practical Guide on Workplace Inclusion, includes six steps for better managers to move the dial on race. We'd be really interested to hear your experiences of what works and the challenges you're facing in starting a conversation about race in your own workplace.  And why not watch our short video on How to foster inclusion?
This article was originally published in CMI's magazine, an exclusive member benefit. Have you logged in and read it yet?
If you're not yet a CMI member, find out more about joining here.
You might also like these posts on this topic:
Don't miss out - get notified of new content
Sign-up to become a Friend of CMI to recieve our free newsletter for a regular round-up of our latest insight and guidance.
CMI members always see more. For the widest selection of content, including CPD tools and multimedia resources, check out how to get involved with CMI membership.