Many leaders are poorly equipped for success in the new age of Management 4.0. What do you need to know to succeed?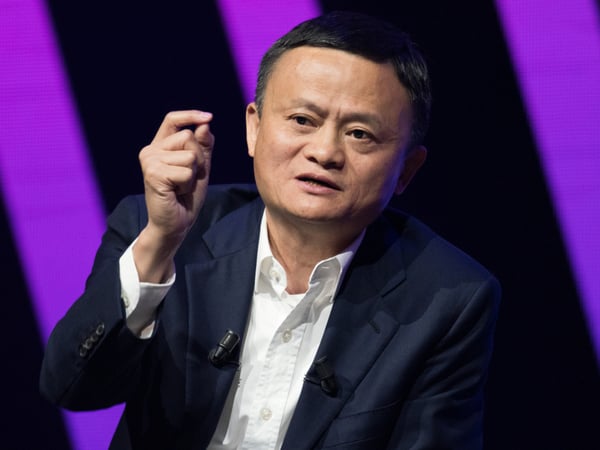 In 2015 the World Economic Forum (WEF) seized on the phrase "the 4th Industrial Revolution" (4IR).
4IR is the adoption of multiple forms of new technologies (such as bio-/nanotech, AI, machine learning, robotics etc) in ways that can fundamentally change business models and spill over boundaries of industry sectors. It also presents the opportunity to address societal inequalities, mitigate what the World Health Organization has labelled the "epidemic of stress" and tackle issues of sustainability.
Different rules
4IR has distinctly different rules of the game to prior industrial periods. For example, fear of missing out (FOMO) is a major risk consideration for new initiatives; the opportunity for value capture by moving quickly often outweighs concerns of cash being lost on a poor idea. Furthermore, the speed of evolution of businesses requires constant vigilance to emergent opportunities and threats, necessitating leaders to take decisions for the future based on sparse data, and a firm culture that expects and is energised by constant change.
The business context that most leaders and managers have been educated in and experienced no longer exists. As such, many leaders are poorly equipped for success in 4IR.
Harvard didn't teach us how to ride Asian tigers
In-depth research to understand the leadership and management skills required to thrive in 4IR revealed a surprising finding: a number of skills important for success are common practice in Asia, where corporations have been operating in a VUCA context for decades. An Asia-based executive for the Swiss firm Syngenta noted: "Harvard didn't teach us how to ride Asian tigers."
New skills
To thrive in 4IR managers need to flex what may be unleveraged muscles for many Western leaders, but familiar strengths in Asia. Here are five in particular:
1. Think possibility, not probability
Have a bold, even audacious, vision – not anchored on the now, but on what could be. Ideally, this vision is purpose-led as this helps draw in talent and heighten engagement.
For instance: in 2002, I ran a workshop for executives from across Asia as a live case study with Jack Ma, founder of Alibaba, on his then-startup. He had a vision of providing a marketplace to enable the thousands of SMEs in China to find customers so they could grow – this at a time of high dependence on personal relationships and dominance of state-owned enterprises.
After dissecting the business model and subjecting Jack to a series of probing questions, the 40 or so executives voted on whether they thought the startup would be financially viable or successful. The majority thought not. We asked Jack for his reflections, which were (approximately): "I really don't care too much what you all think, I know this will work, I'm going to do it".
Management 4.0: More resources
Explore other new forces reshaping management and leadership in our 2020 Management Transformed report.
Explore Management Transformed
2. Recruit, reskill, retain
Key HR practices are the abilities to attract, train, retain and fluidly deploy talent that understands the management practices required for success in 4IR, as well as the short supply of staff with the skills to interface with the technologies of 4IR.
In the quickly developing economies in Asia over the past 40 years there has been an almost constant shortage of skilled talent; some jobs did not exist when workers were studying or in the early stages of their career. Therefore, many Asian firms developed expertise in retaining talent. Some techniques include providing cars and housing or schooling for children free of charge while paying low salaries, meaning staff are very comfortable but accumulate little capital or savings that could make them more mobile.
Asian firms also place a priority on retaining staff even during a recession or significant downturn, which increases loyalty. During the financial crisis of 2008 and its aftermath – in stark contrast to Asian firms – several Western firms operating in Asia downscaled or closed their operations. As economies rebounded, attitudes of high-quality local talent had noticeably cooled towards Western companies.
3. Ready, fire, aim
As mentioned above, FOMO is an important stimulant for trying out new initiatives before market data exists or competitors have acted. However, in order to launch initiatives quickly, projects can't be approved on the basis of existing market data (there's no data on the future); rather the approach is one of "ready, fire, aim" – ie, launch fast and expect to course correct in order to hit the mark.
This approach was adopted by DBS, the state-controlled bank in Singapore in 2009. Despite a dominant and protected position in a highly regulated home market, they were fearful of the potential evolution of fintech and non-conventional competitors at home and overseas. So they set out to remake the bank with a new leader, Piyush Gupta. They inculcated a culture of innovation throughout the workforce (of over 20,000 people), launching many new products and services and making significant changes to their operations.
4. Social licence to operate
Major companies invest in developing and maintaining the support of the community and regulatory authorities (their indirect stakeholders), as well as direct stakeholders, by constantly investing in the relationships – not just when help is needed.
Often Asian business leaders will personally be involved in providing facilities and support for the local community, particularly by building schools and medical centres. Additionally, the workforce of the company is expected to engage in specific initiatives with underprivileged communities. Just one example is Ayala Corporation in the Philippines, which employs over 50,000 people and runs many projects, one of which is working with displaced families living in a resettlement site, training them to become farmers.
5. Global learning
In 4IR, businesses need a heightened ability to sense and make sense of the global signals and trends that could indicate how the future might unfold, thereby presenting future opportunities or threats that the company should react to or pre-empt. One way to do this is to learn from everywhere. Import ideas, especially from those who are not like us – they may have the freshest thinking. 
The education system in many Asian countries has been based on rote learning. This skill, for many, leads to observing what is being done elsewhere and then mimicking its application. As economies in Asia were developing quickly, it was easy to look at companies and institutions in other countries globally and to mimic the application "at home".
Many Asian firms already have an established global sensory network and an ability to act quickly. For example, the Tata Group has operations in many sectors and a global presence, yet the senior leadership has a common sense of identity and readily cross-shares information and ideas. Several Western firms, such as Google, have also established this capability, however, for many more there remains a more short-sighted attitude in which managers and leaders look primarily to the home market and well-known competitors, "just like us".
Ultimately, to thrive in the 4th Industrial Revolution organisations need to enthusiastically pursue a purpose-led, audacious vision; respond rapidly to the unfolding future and successfully win 4IR-relevant talent.
Image: Shutterstock/Frederic Legrand - COMEO
Want to learn more about successfully leading through 4IR? Join us in conversation with Dr Alan Miller CMgr FCMI on Thursday 30th September to discuss the fourth industrial revolution, what it is and how future leadership may be impacted. Sign up now via Eventbrite.
Steven's book, Management and Leadership in the 4th Industrial Revolution, was longlisted for CMI's Management Book of the Year 2021. Explore 2021's other bookshelf must-haves here.
You might also like these posts on this topic:
Don't miss out - get notified of new content
Sign-up to become a Friend of CMI to recieve our free newsletter for a regular round-up of our latest insight and guidance.
CMI members always see more. For the widest selection of content, including CPD tools and multimedia resources, check out how to get involved with CMI membership.