Article:
How to manage annual leave during the pandemic
Friday 17 April 2020
Managing annual leave during this period of lockdown is a bit of a minefield for managers. Is there a clear answer?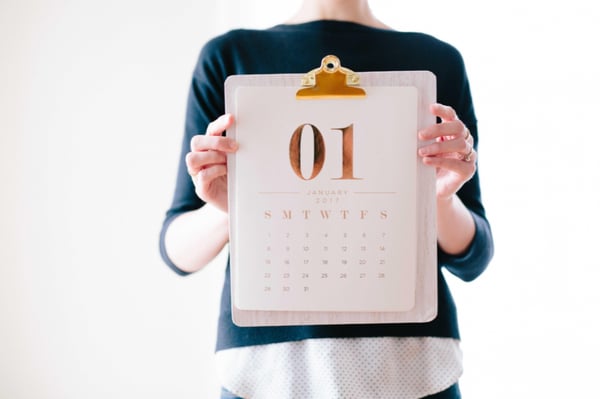 Holly Moore's business, Make Events, has lost basically all of its work due to Coronavirus. Some staff are furloughed while others are working at home; while this is all going on, she's taking a more hands-on approach to annual leave.
"One of my staff is on leave this week because I knew it was quiet for him, but I've refused another member of staff because I need her available," she says. "We've told the team members on furlough that we can't guarantee we can give them leave when they want it because we're not sure how much work we'll have on at that time."
She's over-communicating to her staff at the moment and making sure to tell them what periods are looking busy and what's looking quiet. This involves broader group conversations as well as individual considerations. "We're guiding people as to when they might take holiday. I think people are grateful that the company's still up and running – they get that it's difficult."
Managing annual leave this year is going to be tricky. There are a lot of different considerations to take into account – is it better for furloughed staff to take leave now, or wait until things get more normal? Will that cause congestion in holiday requests? What about people's wellbeing?
The legal perspective
There's not currently a lot of guidance on this subject available from the government. New regulations state that employees unable to take leave this year can carry up to four weeks over the next two years. Other than that, there is little guidance on leave, so businesses are making their own assumptions.
"The first assumption that a few of my clients had was that employees wouldn't accrue annual leave while they're furloughed, but it seems extremely likely that they will be accruing annual leave," says Jennifer Smith, partner at JMW Solicitors. "Because the guidance says 'employees that have been furloughed have the same rights as they did previously', we have to assume that includes the accrual of annual leave."
It is safe to assume that employers can require employees to take leave while they're at home or furloughed, says Smith. They would need to pay that staff member 100% of their wages, rather than 80% – this isn't in the guidance, but it's best to be on the safe side. Employers can also refuse leave on the basis that it might impact on the business.
Requiring your employees to take annual leave during furlough may ease the pressure towards the end of the year, but there are risks involved with this from a legal perspective - particularly if businesses try to recover holiday pay from the government.
"There is a risk that HMRC will audit the employer's application for reimbursement and determine that holiday pay is not recoverable, or even worse, that the annual leave has broken the period of furlough leave, so the furlough leave is not recoverable either. It's a really tricky position for employers at the moment."
The new regulations essentially cover statutory annual leave, but there's a question mark over contractual leave. It is possible for employers and employees to waive those additional days, but you cannot do it without full agreement from your staff. "It counts as a change in contract, so you need express agreement," says Jennifer.
Avoid an admin nightmare
Suzie Bogle FCMI MA FCIPD is an HR manager working with several businesses. She is fielding endless questions relating to all sorts of HR issues, annual leave being one of the biggest. "This whole situation is an admin nightmare."
Bogle suggests that the best thing to do with contractual leave is to treat it the same at the statutory leave. "Allow all the holiday to roll over, so that it doesn't complicate things. If you treat them differently, it could create a lot of admin."
Likewise, Bogle suggests letting people, for the most part, take their holiday when they want to take it, particularly if people are keen to take holiday now. Managers can encourage furloughed staff to take leave by pointing out that they will get full pay while they take holiday. It might be wise to encourage staff to take the entire three-week furlough block off until updated guidance on leave is issued.
"The usual HR issues haven't gone away – it's just been overlaid with a bit of complexity," she says. "Managers can carry on with business as usual with the treatment of their people, they may not be working. People get sick on furlough, so you need to keep in mind that they might be entitled to company sick pay."
The next few months will require managers to make a lot of predictions, she says. Look back at patterns of leave in previous years and work out where people usually take them. If you experience a lot of last-minute holidays towards the end of the year without a pandemic, you might want to consider what you can do to avoid exacerbating the situation.
Look at the longer term
Steve Arnold is CEO of E-Days, which provides leave management platforms to companies such as ASOS, Canon and AXA. He says that even with the two-year carry over of leave, managers will have a tricky time managing the additional leave for the entire two-year period.
"Say you've got a 500-person company. Instead of those 500 people having their 25 days annual leave next year plus bank holidays, they've carried over an extra, say, 15 days. Even over two years, you might need to hire more people to deliver the same amount of work."
It will require careful management across the entire two-year period, he says. Managers will need to map out their busiest periods and make sure that their team takes holiday in a way that is not going to impact capacity. Arnold has had requests from some companies to treat that carried over holiday as a different pot of leave, which they can then assign rules to – staff can only take half the carried over allocation in the first year, for example.
Managers with teams spread across the globe will have an even harder time of it, with different countries having different rules for what to do with leave that isn't taken this year. Managers shouldn't be expected to know the ins and outs of every rule, but it's worth taking advice on the situation for each member of staff. "That's where a good system for logging leave can really come in handy...if the carry over rule is different across different countries, it will take a lot of work to manage it."
Our Leading Through Uncertainty hub has constantly updated resources to help you manage during the Covid-19 crisis, including articles on making homeworking work for you and your team.