Reverse mentoring, team coaching, remote mentoring: We explore how to help your employees develop in the post-pandemic workplace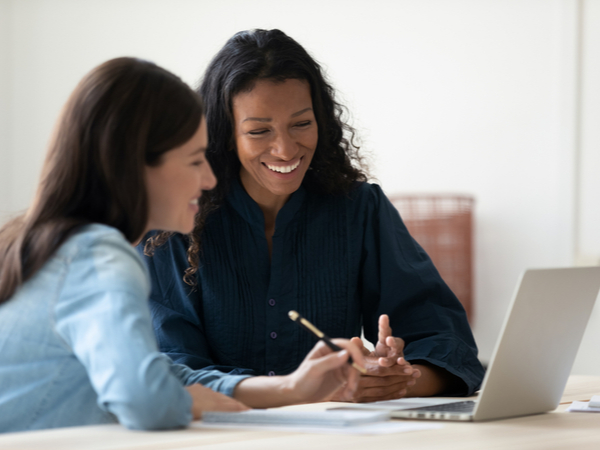 There is a lot of interest in coaching and mentoring from managers, though the lines often blur. In reality, they are different disciplines: while coaching is often for a specific purpose with goals attached, mentoring can be more of a general development tool.
With workplaces forced to do even more online, many aspects of employee development are going that way too. From virtual on- and off-boarding and appraisals to digital coaching and mentoring, online is becoming the 'new normal'.
To kick off the new year, we took a look at how managers can use different forms of coaching and mentoring to help their employees develop; why it's more important than ever to be putting these schemes in place; and what this looks like in a post-pandemic world.
Keep reading to learn how to use coaching and mentoring to develop employees in the post-pandemic workplace
Register for Free Access
Not yet a Member, Subscriber or Friend? Register as a CMI Friend for free, and get access to this and many other exclusive resources, as well as weekly updates straight to your inbox.
You have successfully registered
As a CMI Friend, you now have access to whole range of CMI Friendship benefits.
Please login to the left to confirm your registration and access the article.