Article:
Motivating people at times of crisis, uncertainty and change
Written by Emily Hill
Tuesday 20 October 2020
Organisations and regions are under Covid-19 restrictions, people are dispersed, anxiety is rife. At times like this, motivating people is vital, but it requires specific techniques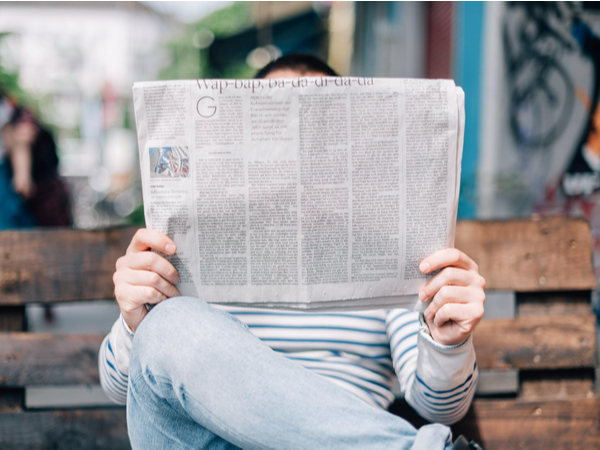 Keeping your team motivated can be challenging at the best of times so how do you keep people's spirits and energy up when you're facing unprecedented challenges?
Andy Philpott, sales and marketing director at Edenred, argues that it is all about staying focused on the immediate task, rewarding hard work with praise, and maintaining constant communication. He knows all about this because his company built and launched the Free School Meal Voucher Scheme at the height of the pandemic just as the whole country was going into lockdown. The scheme was set up within ten days, to service 21,659 schools, helping 1.3 million children who are eligible for free school meals in England, and was ultimately delivered without a penny of taxpayer's money going to Edenred.
"We first got the call from the Department for Education in March,' Philpott explains. 'We have a long history of providing benefit and reward platforms to government departments and the public sector through our commercial services contract. So that was the reason they came to us – we'd passed all the various accreditations to work with the government…
"At the start of the scheme it was five to six weeks of real storm if we're honest. It was hard work, the demand was stron, and, while we coped it wasn't the best experience for schools so it was very high profile in terms of negative media coverage. That has an effect on employees too. As an organisation it was a real tough period…"
But while it would have been easy to become downcast and demotivated, the task at hand was vital – keeping under-privileged kids fed during a pandemic. When Edenred's work was criticised, instead of falling apart the whole organisation pulled together.
Management decided to prioritise communication in an effort to turn things around.
"Through May, we experienced the most monumental galvanising effort from all parts of the organisation," Philpott continues. "We really enhanced the systems, processes, communications, and engagement with all key stakeholder groups – from MPs to schools, to unions, to families – and it turned the whole thing round."
By listening, making changes, responding positively to criticism, the scheme started to run 'super-efficiently' Philpott says. "So much so that when Marcus Rashford ran his big campaign for the scheme to be extended for families over the school summer holiday period it was extended without any challenges which is a ringing endorsement of the scheme working. It ran all the way through to its natural end."
"I look at this project like the ultimate team-building event," saysPhilpott reveals. "There was a real glue to it."
Creating a 'sense of purpose' was the key motivating factor, he believes. 'This was a really significant project trying to help a really important group of families and children. Everyone was focused on that…"
Motivation is about unlocking hidden potential. "We wouldn't have been able to achieve it if it was just business as usual, people working in the office… People were dispersed, they were working and collaborating via Teams, it was almost a seven-day challenge."
Ultimately, it's important to see the upside even when negative thoughts threaten to dominate – if at all possible. For as Philpott concludes, even as we head into all the uncertainty of tiered restrictions due to a feared second-wave of coronavirus: "Having been through what we've been through, we can see the benefits now, there's a real sense of momentum."
Motivation through 'hell'
Sir Michael Bichard had a stellar career in the UK civil service, ultimately becoming chief executive of two local authorities, and CEO of the [then] Benefits Agency, with 65,000 staff. In a fascinating interview (free to access for CMI members on ManagementDirect), he talks about managing stress and making sure it doesn't infect the rest of the team.
"I think that whether or not you are stressed depends on what you can cope with, and what you can cope with depends upon what you have been exposed to...
"I was chief executive of Brent Council for six years in the early 1980s when London labour politics were absolute hell. Brent was a hung council. It was probably the most difficult organisation to lead that you could imagine. People kept telling me that it's good experience, and I used to think, good experience for what? But it was good experience. It taught me a hell of a lot about politics. It taught me a hell of a lot about how you inspire people in the most difficult circumstances. People didn't understand what was going on. They didn't understand why the council was taking certain decisions, or why they were meeting every night until four in the morning, and changing their minds on a regular basis. And you are trying to juggle all of these things. But you come out of it a bit calmer and a bit more capable of dealing with issues. So when I went to the civil service, some of the issues that I faced were not actually that much different from Brent! So the more fire you have been through, the better equipped you are to deal with the stress and the pressure.
"I see leadership as a journey, and you need to be thinking about what you are learning, and whether you are putting yourself in a position to learn. Now you may not want to put yourself into a Brent Council, but at the other end of the scale I have seen people who carefully nurture their career so that they never lead in difficult situations. I don't want them around me because I will make mistakes, we all make mistakes, and the organisation will go through difficult times. I want people who have actually dug themselves or their organisation out of a hole.
"In the civil service, I knew a brilliant young policy guy, who actually went out and ran the Harlesden Benefit Office. Now that is a bloody difficult management job. But he realised that he had been to university, he had come into the department as a policy adviser, and yet he knew nothing about managing people on a day-to-day basis, or having to take decisions quickly without having all the information in front of him. In the Harlesden Benefit Office, someone's livelihood depends on that decision, and that brings its own pressure. And this guy came back a much better leader, much better equipped to cope with hard situations. I want people who can cope with the crises without going into freefall."
Here's a handy toolkit for motivating people(open access) from CMI's Knowledge Bank. It includes a ten-point guide on motivating a team.
CMI members can get the full lowdown on ManagementDirect, including models and checklists. In particular, try checklist 41 (Leading from the middle); 68 (motivating your team); and 121 (Engaging your team).
If you found this article useful, check out these other exclusive benefits of CMI membership.
You might also like these posts on this topic:
Don't miss out - get notified of new content
Sign-up to become a Friend of CMI to recieve our free newsletter for a regular round-up of our latest insight and guidance.
CMI members always see more. For the widest selection of content, including CPD tools and multimedia resources, check out how to get involved with CMI membership.